For the convenience of choosing the most suitable color, we will present a number of photos with ready-made countertops. The gallery of the article is divided into small subsections depending on the type of material. Ask a question to the designer can be found in the comments to this article.
General recommendations:
Top 5 Tips for Choosing Countertop Color
1 The most practical and versatile tabletop colors are

: white, beige, gray (any shades), with the texture of stone chips. Black countertops are considered the least practical. They are easily soiled, scratches, streaks and damage are visible on them.

2 The table top should match the color with other elements

kitchen design: apron, skirting boards, furniture, decor.

3 Contrast or one color?

In most cases, designers recommend matching the color of the countertop in contrast to the color of the headset. This will be discussed in more detail below.

4 Matte worktop is more practical than glossy

(whatever color you choose). The fact is that over time, the glossy coating wears off and it becomes visible (especially on dark surfaces). When you go to the salon to look at the samples of coatings, you will find that even matte ones are slightly shiny and look good.

5 Do not choose bright surfaces

the following colors: blue, purple, red, orange, pink, tilt, turquoise, yellow. Not only will it be difficult to "fit" such a countertop into the interior, it will also annoy you (sooner or later).
Choosing a countertop to match the color of the headset
As mentioned above, a contrasting color scheme of the countertop and the kitchen itself is considered more preferable. Here are some examples of the most successful combinations:
| | |
| --- | --- |
| Headset color | Countertop color |
| White (cold palette). | Almost any color, but something contrasting or "wood imitation" is best. |
| White (warm palette), beige, light sandy. | Dark / light wood, brown, granite chips (not black), terracotta, dark ocher. |
| Olive, pistachio, light green. | Brown, wenge, dark woods, ocher, beige. |
| Red, burgundy, pomegranate. | Light or dark gray, dark stone texture. |
| White top black bottom. | White, light mosaic or stone chips. |
| Gray, wet, asphalt asphalt. | White or gray is darker than the color of the facades. |
You can ask the question which color of the countertop is best for your specific situation in the comments to this article.
Now let's talk about what colors will be available when you come to order the countertop.
Color variety of MDF
One of the most popular and most often chosen options in the CIS.
Their availability, good characteristics in terms of resistance to water and mechanical damage made such countertops the best choice in the budget class.
Work surfaces made of this material have, probably, the largest range of colors. This is due to the wide possibilities of making MDF films.
Photo catalogs of possible designs, as well as MDF samples, will help you choose the perfect color for the countertop for your kitchen.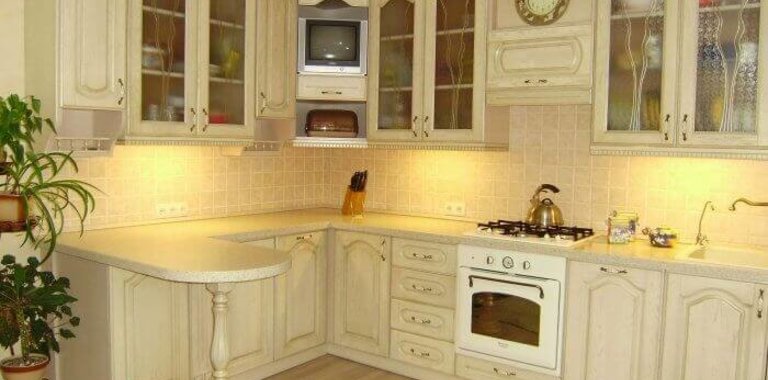 Classic colors never go out of style.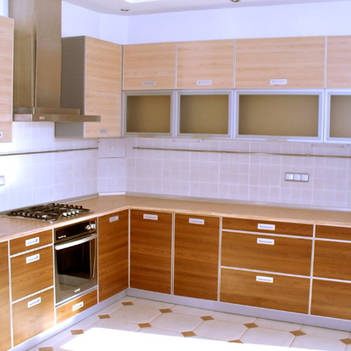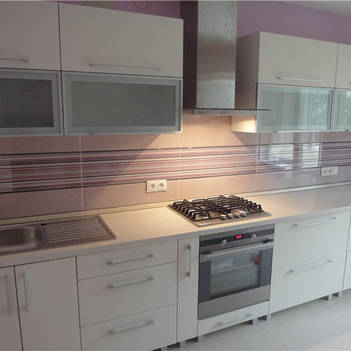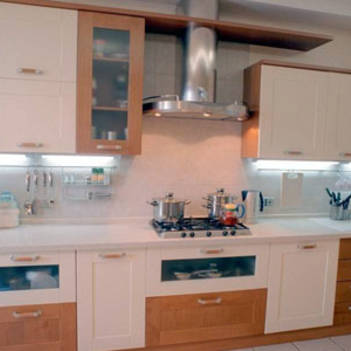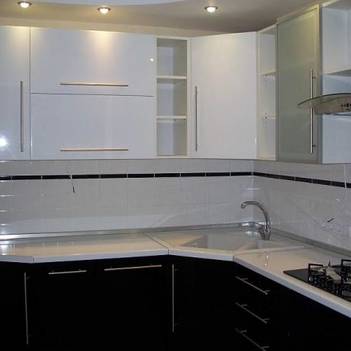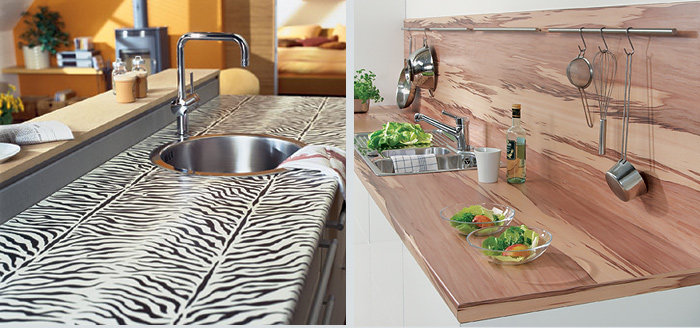 Textures with imitation wood and animal prints also look impressive.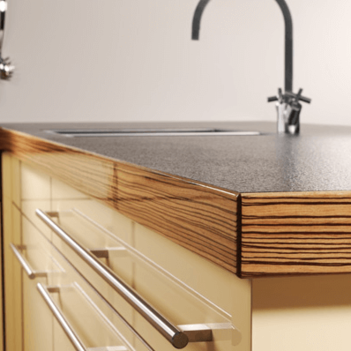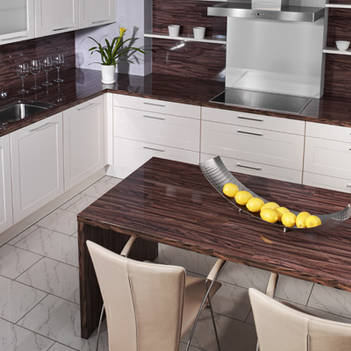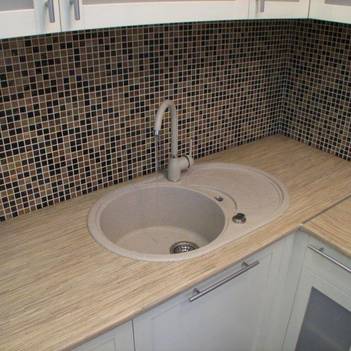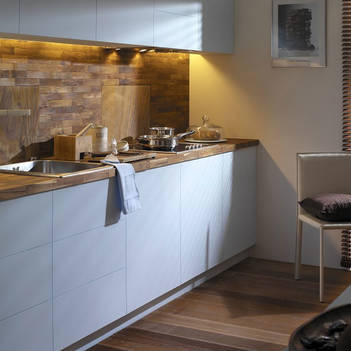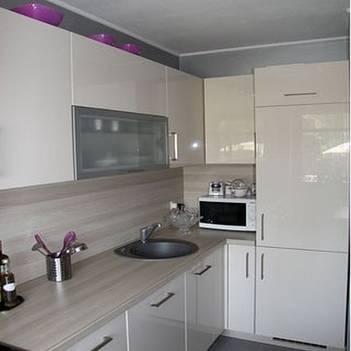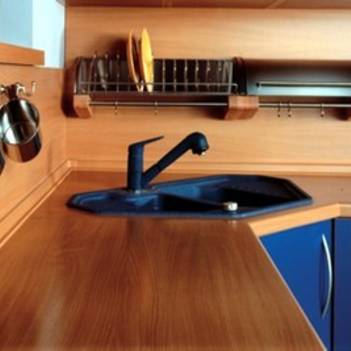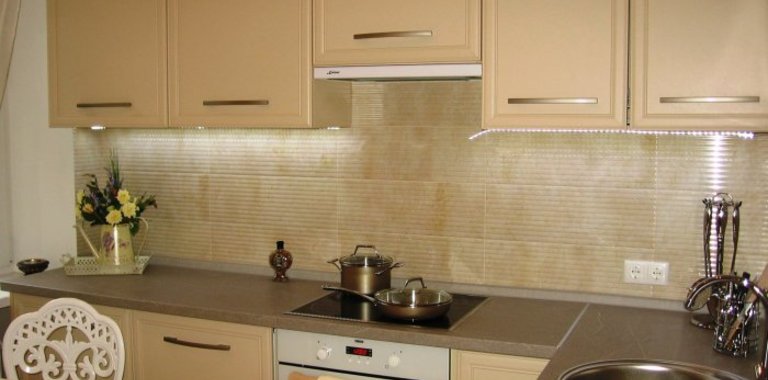 Imitation marble, granite or other stone types.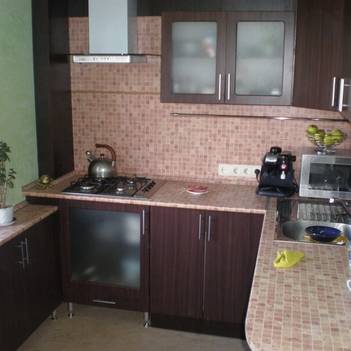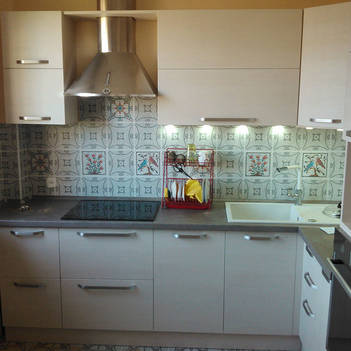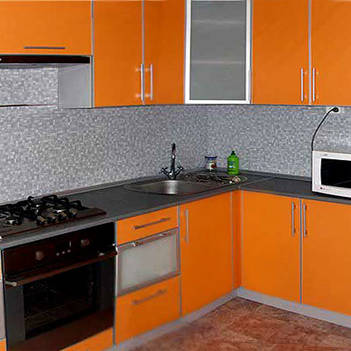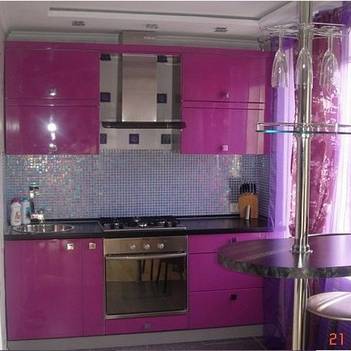 Glossy surfaces look very impressive.
The relative cheapness of the manufacture and installation of such countertops makes it painless for your budget to replace the old surface with a new one – a different color or pattern.
Artificial stone textures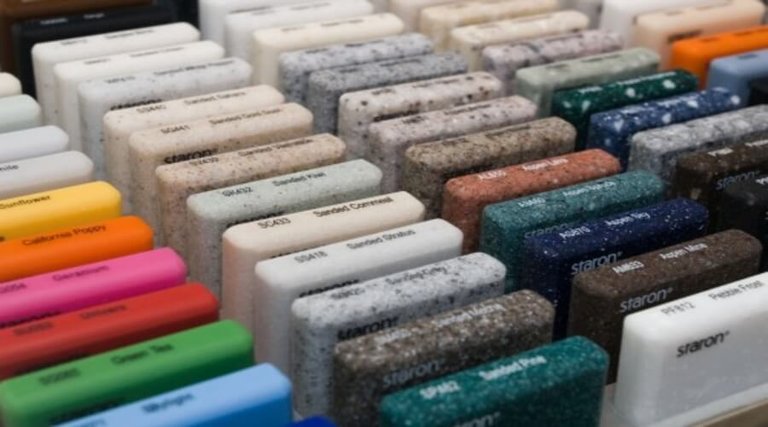 As you know, at the moment there are two main types – acrylic and agglomerate. Earlier, we have already talked about the results of comparing artificial stone countertops.
In short, the first is good because acrylic can be used to make surfaces of almost any shape. Agglomerate, also known as quartz, is more reliable and has excellent resistance to acids, dyes and high temperatures.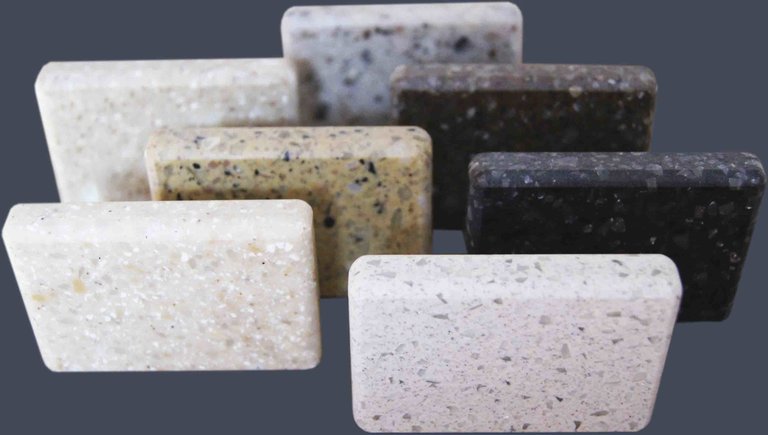 Compared to the previous look, these working surfaces have a narrower range of possible colors and patterns. As it is not surprising, the predominant pattern in this case is stone chips of different fractions against a background of different tones.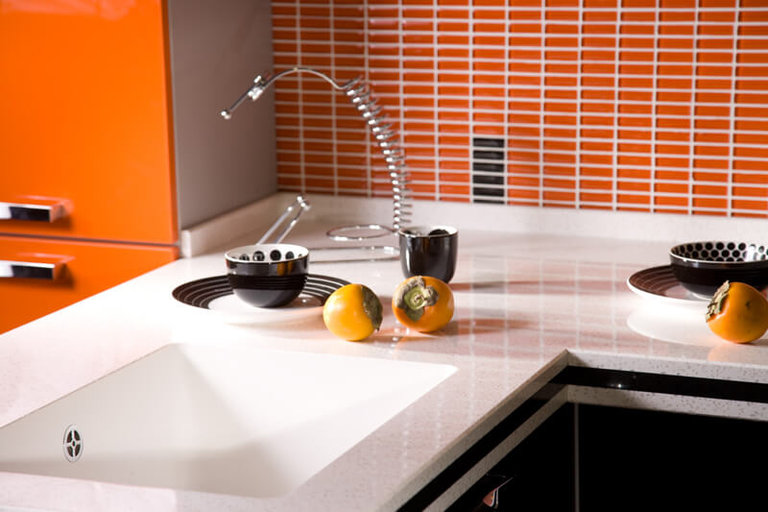 The palette itself in this segment of countertops is quite wide. Trust me, there is plenty to choose from.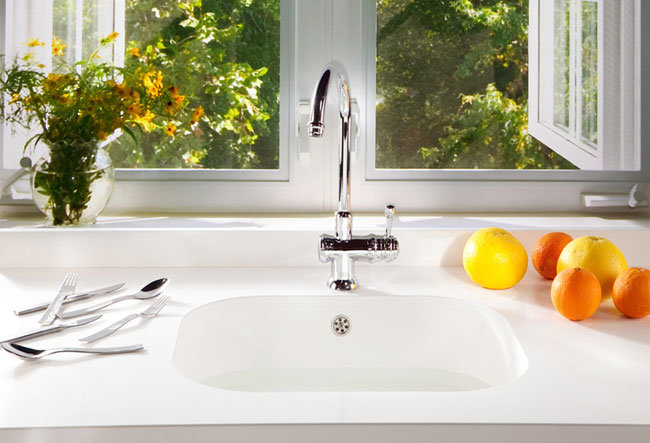 You can find almost monochromatic options.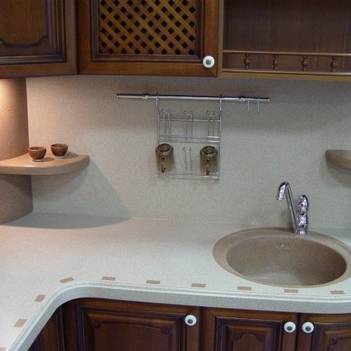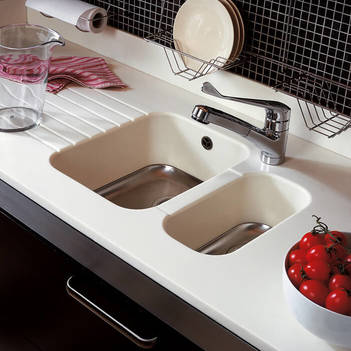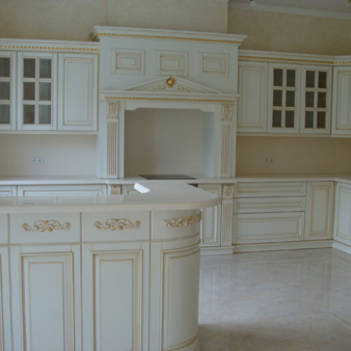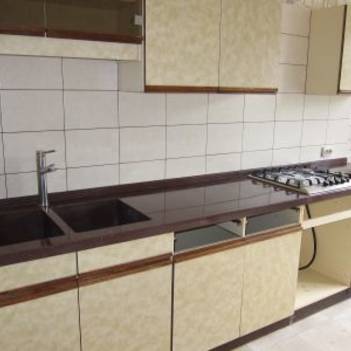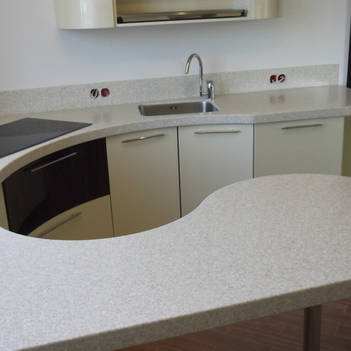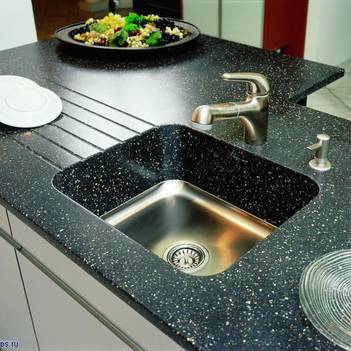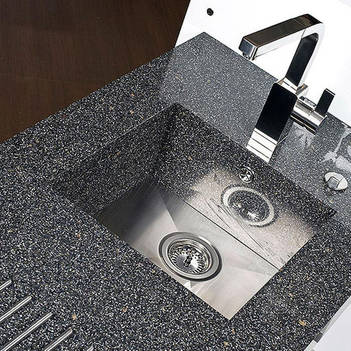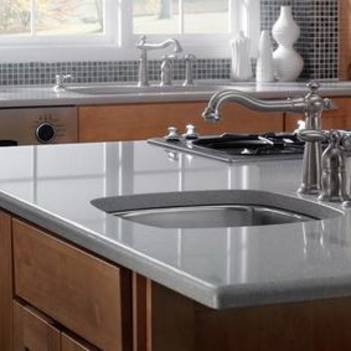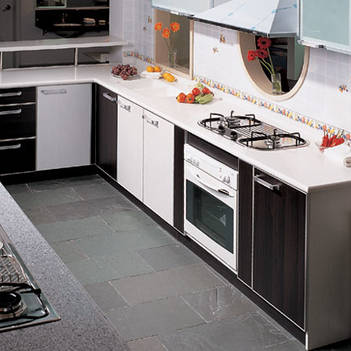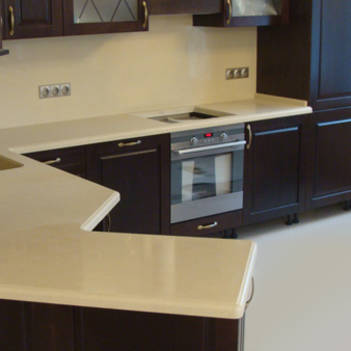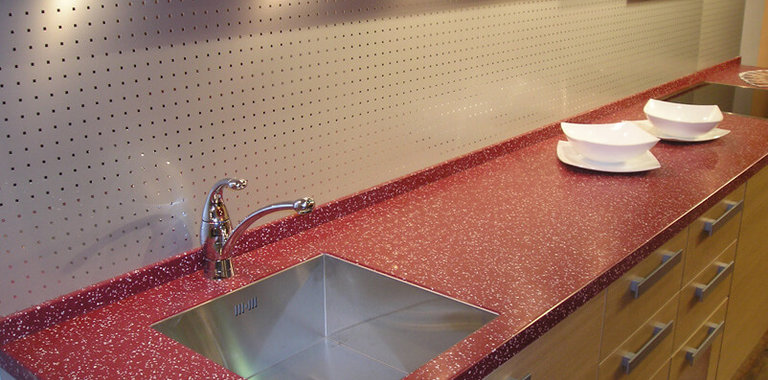 Non-standard colors are also possible.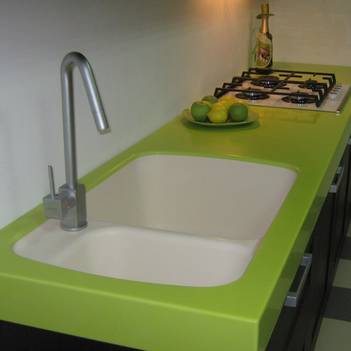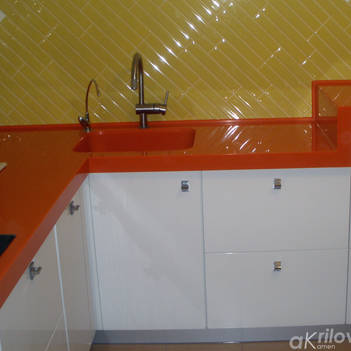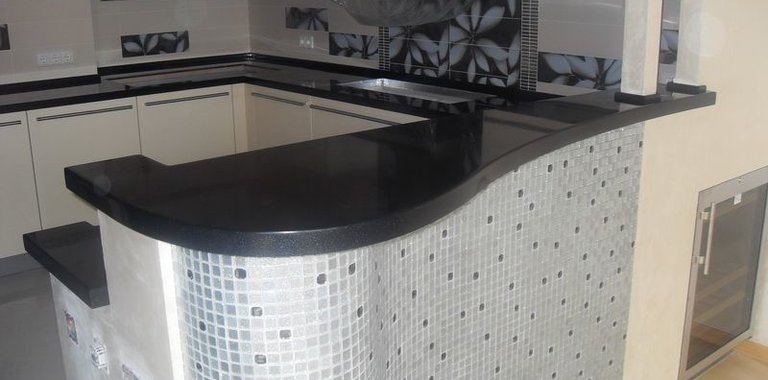 Today, the popular surfaces are saturated black.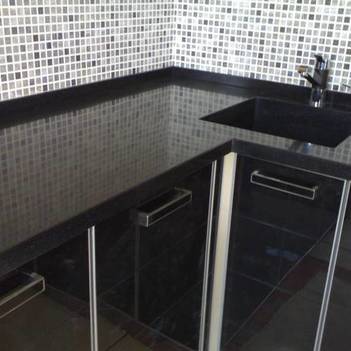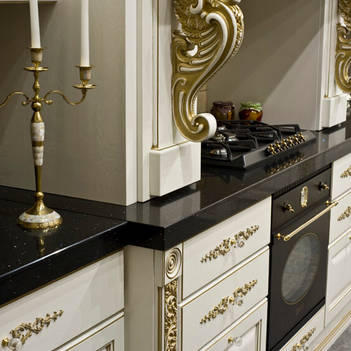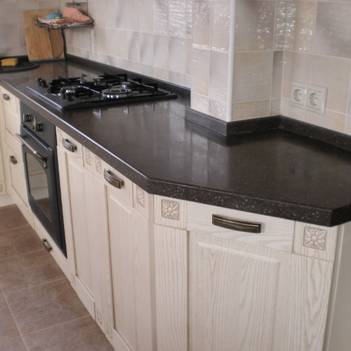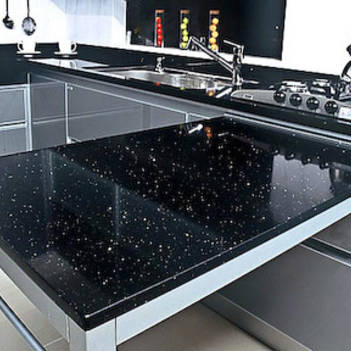 The severity of natural stone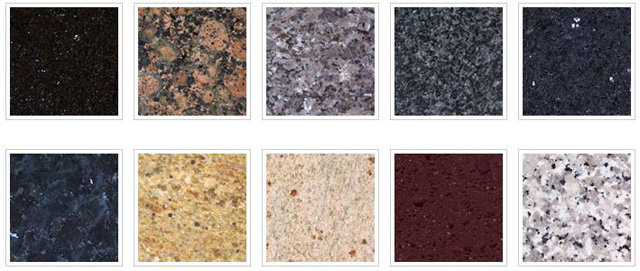 Such countertops are distinguished by their extra durability and strength. It is not scary to put a hot pot on them or spill coffee. Of course, this quality has its price, sometimes very, very high.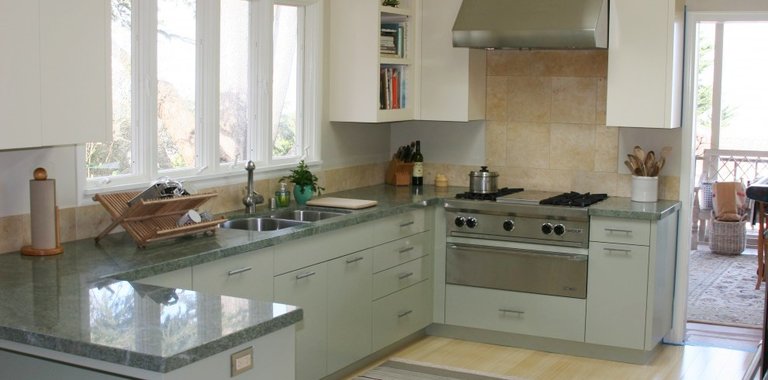 Here the range of color options is even lower. We can say that you will be able to find no more than two or three dozen real, radically different drawings.
This is due to the small number of stone types and varieties that can be used as a material for kitchen countertops.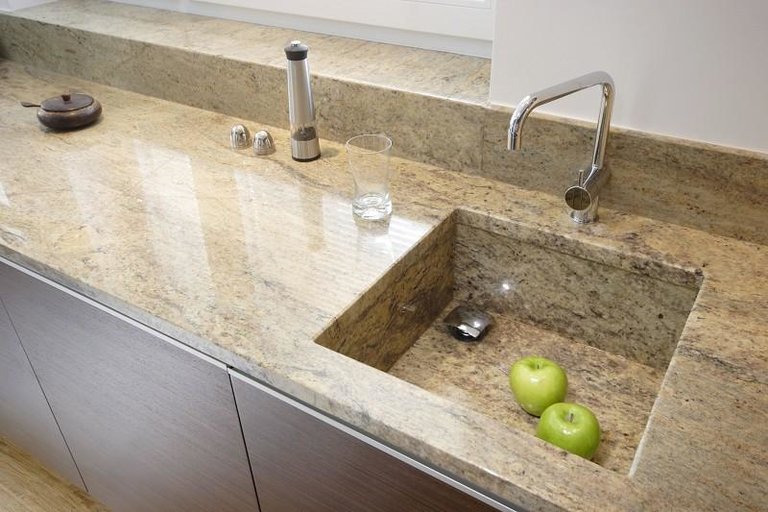 The most common texture is red and gray granite.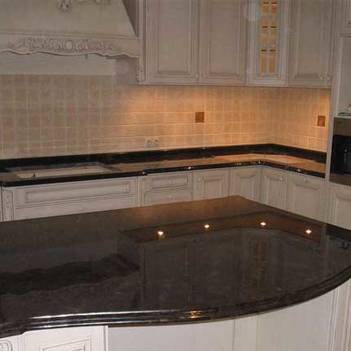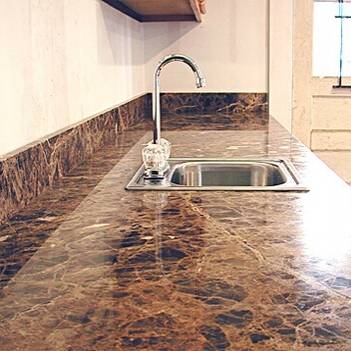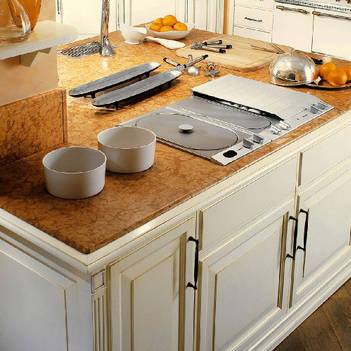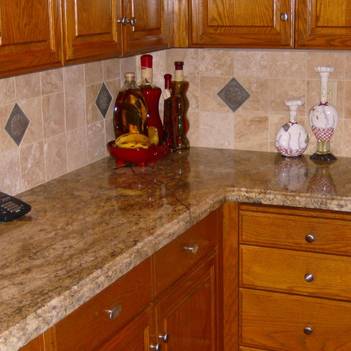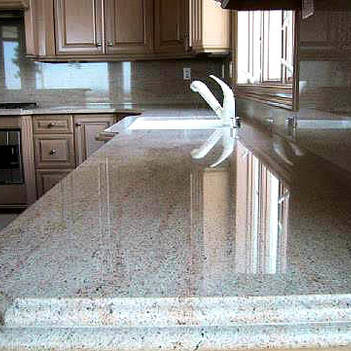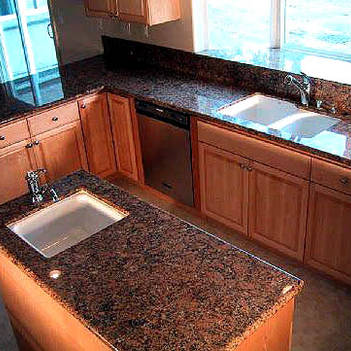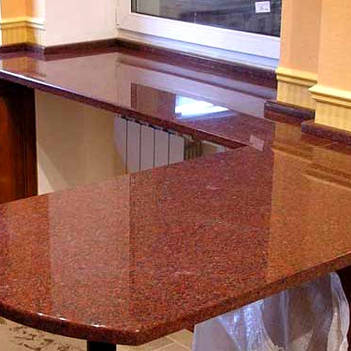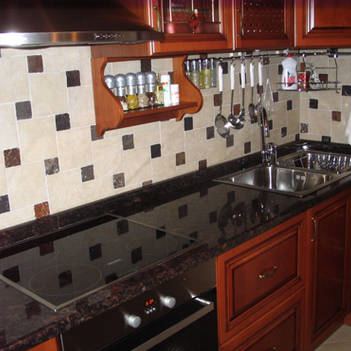 Natural marble looks very reliable and soundly.
Wood texture
This is a sophisticated and relatively inexpensive option for kitchen countertops.
Color solutions in this case are limited to literally a few types of wood – walnut, ash, oak, iroko. They can differ in tones, textures, "knotty", the width of wood beams or solid wood.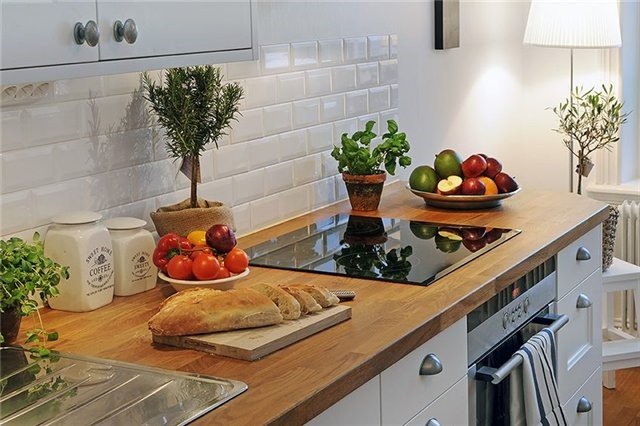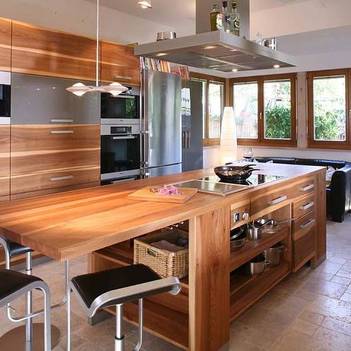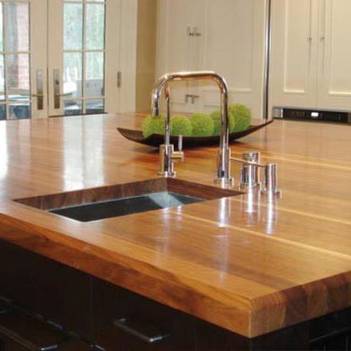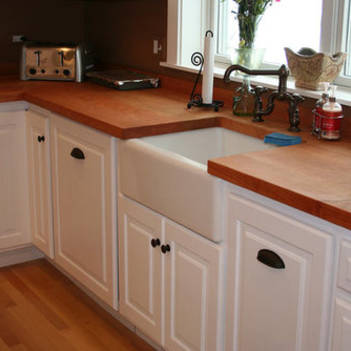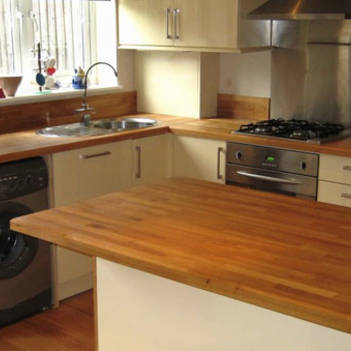 Dark wood surfaces work well with light-colored furniture. Once again, you can see that the rule of matching the color of the countertop in contrast to the color of the headset is a very interesting solution.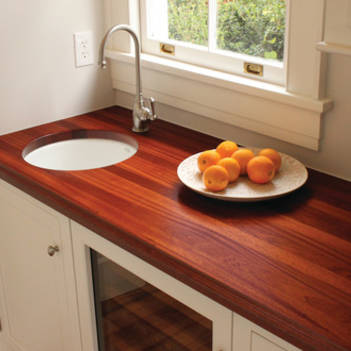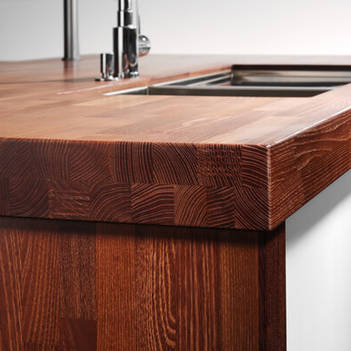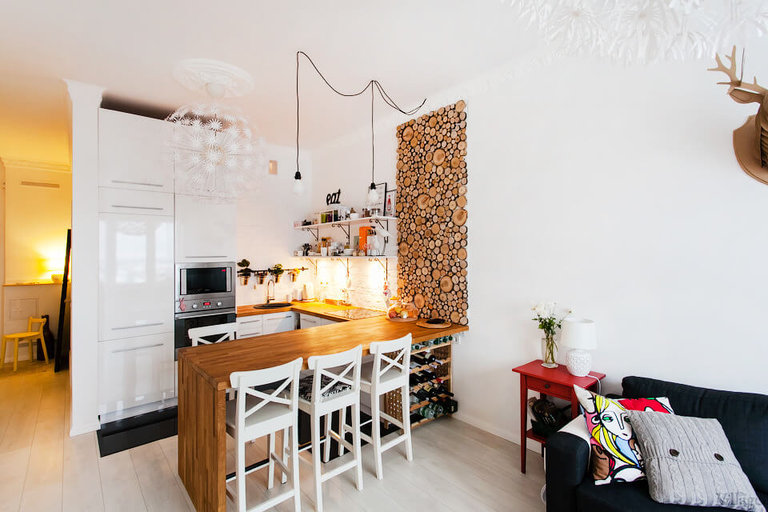 Remember that a tree requires constant care and thrift.
In any case, when choosing the color of the kitchen countertop, it is highly advisable to see how it looks live (in the salon or with friends, if it is a recommendation from their side).
This will help you to look at the whole picture and choose not just a beautiful countertop, but also a practical one, as well as suitable for your headset and kitchen interior.