Welcome to our latest post Gray kitchen in the interior: 100 photos of combination options
.
You will see that this color suits any interior – be it Provence or loft style, classic or minimalism, art deco, country or high-tech.
With it, you can emphasize the beauty of natural materials or focus on bright details, make bulky furniture lighter or balance the abundance of decor and much, much more.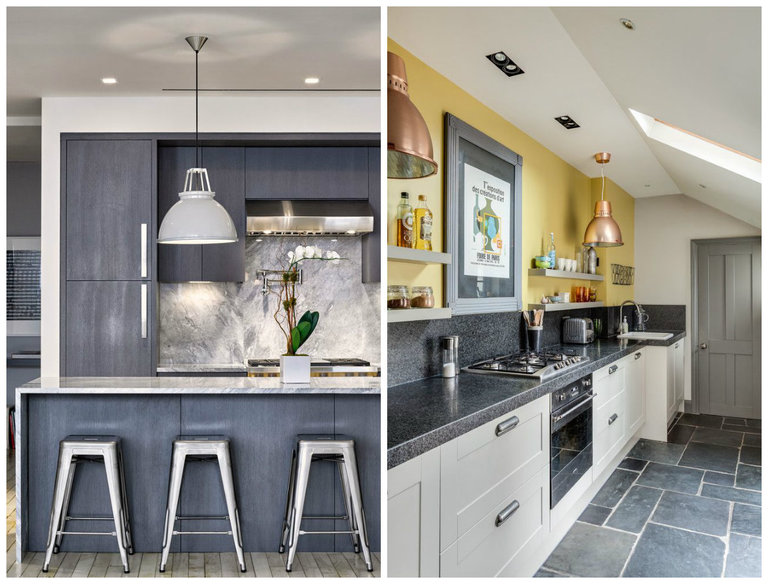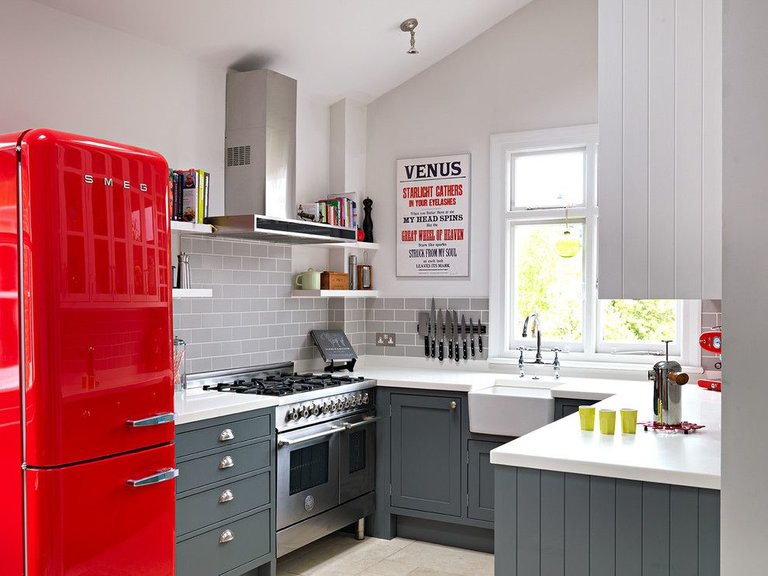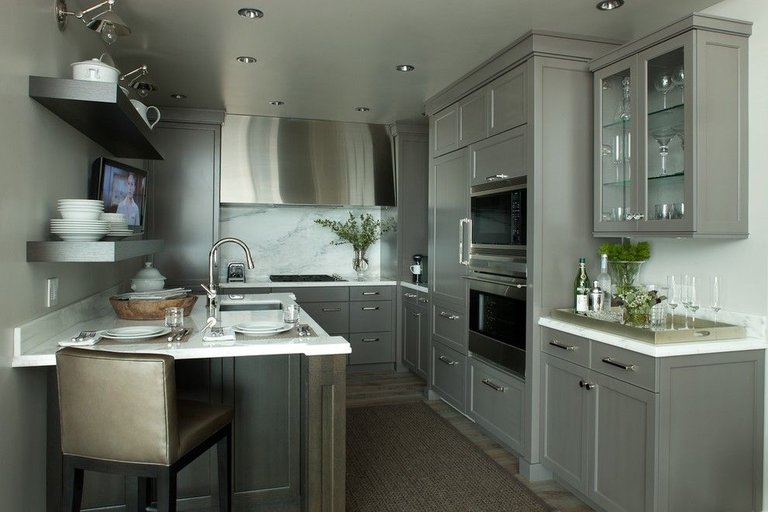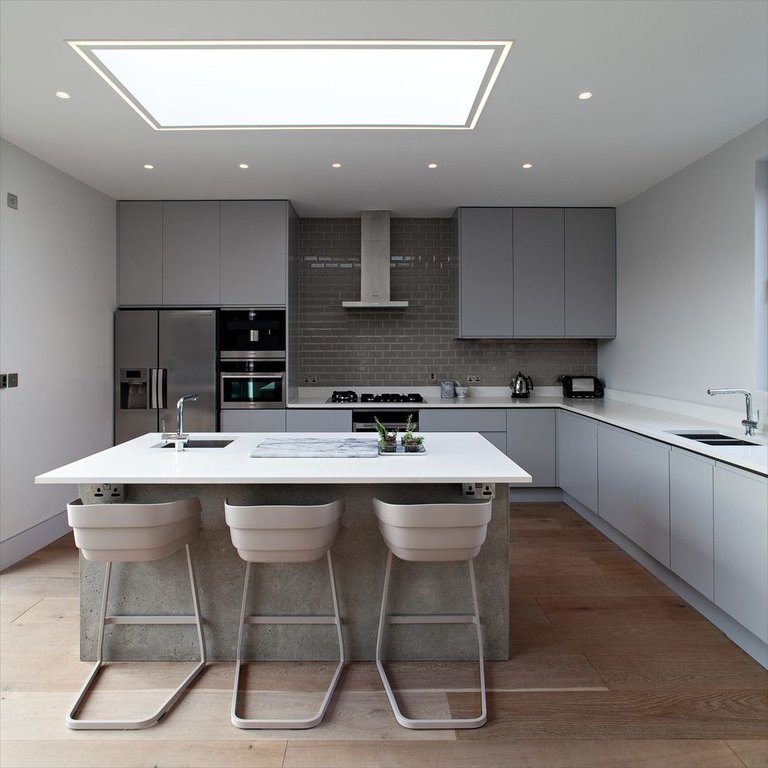 So, what is so unusual about gray that modern designers love it so much?
Choose your perfect combination
We ourselves create our own mood, and in particular with the help of the interior. If a kitchen in gray tones looks monotonous to you – add saturated, and if you want – acidic, variegated, checkered or striped, a la zebrano, objects or details. On the one hand, gray neutralizes bright colors, on the other, emphasizes them.
The combination of gray with calmer colors – for example, shades of brown and wood – looks very elegant.
At the same time, you can use not only natural materials for interior decoration, but also self-adhesive film or wallpaper.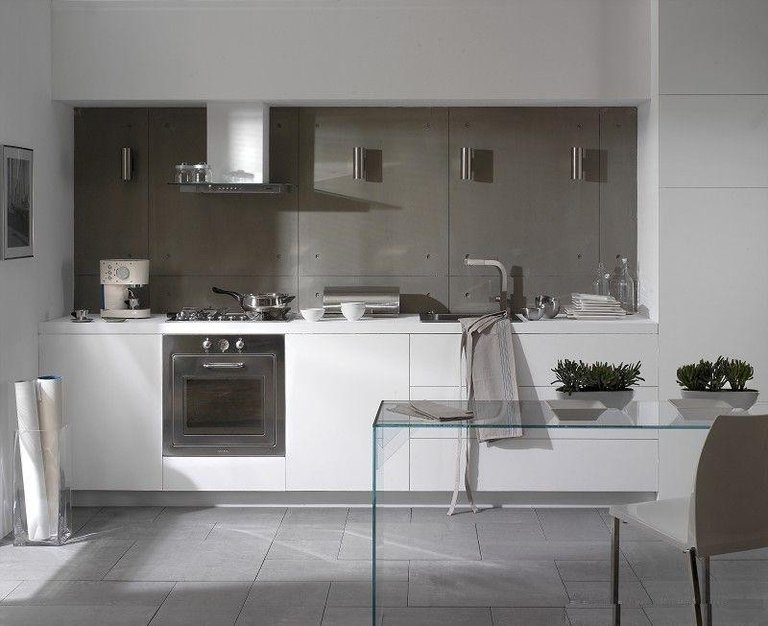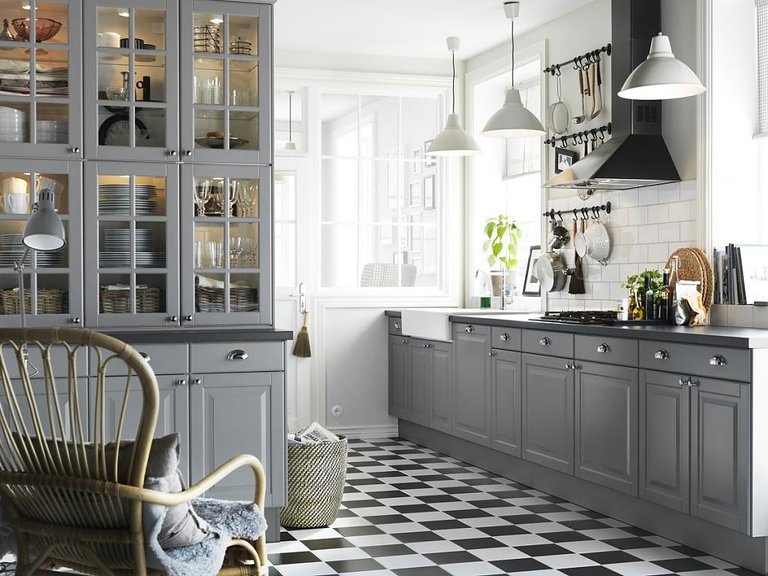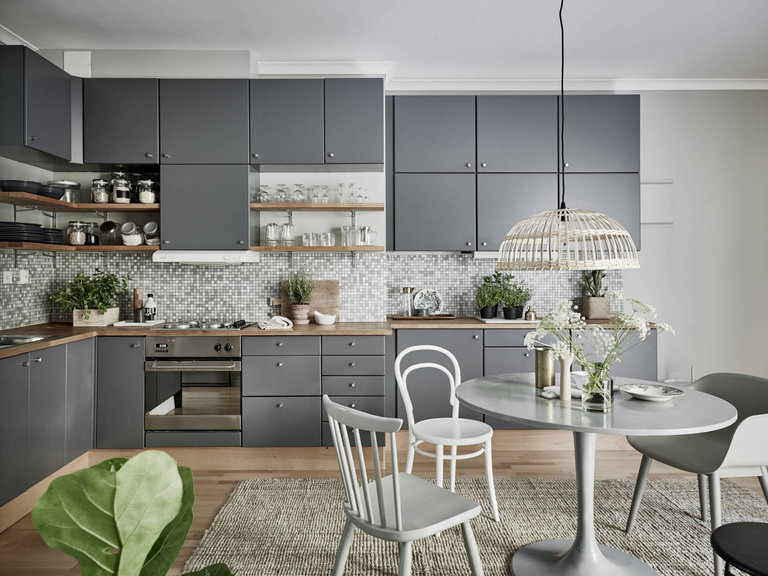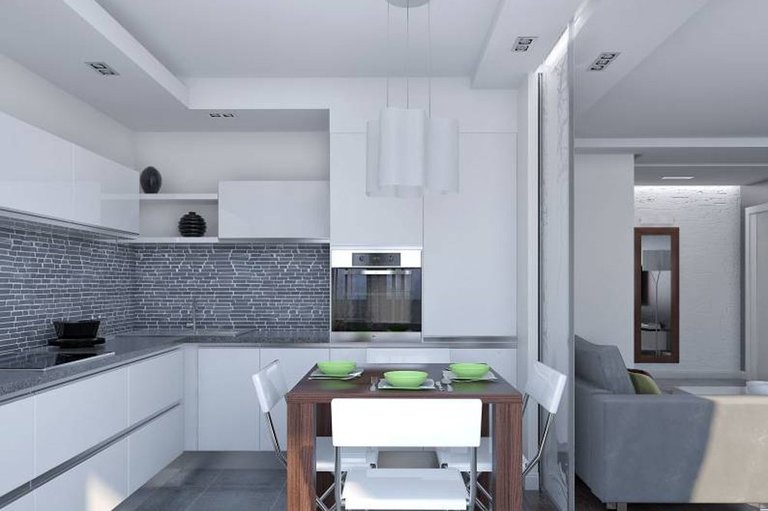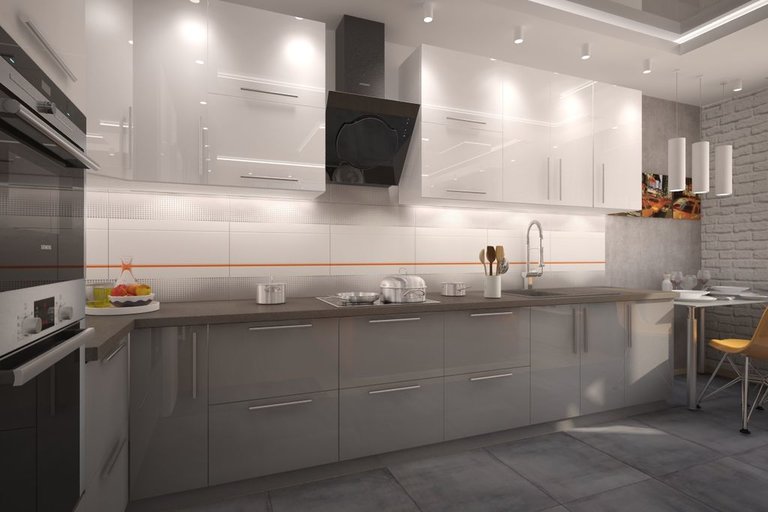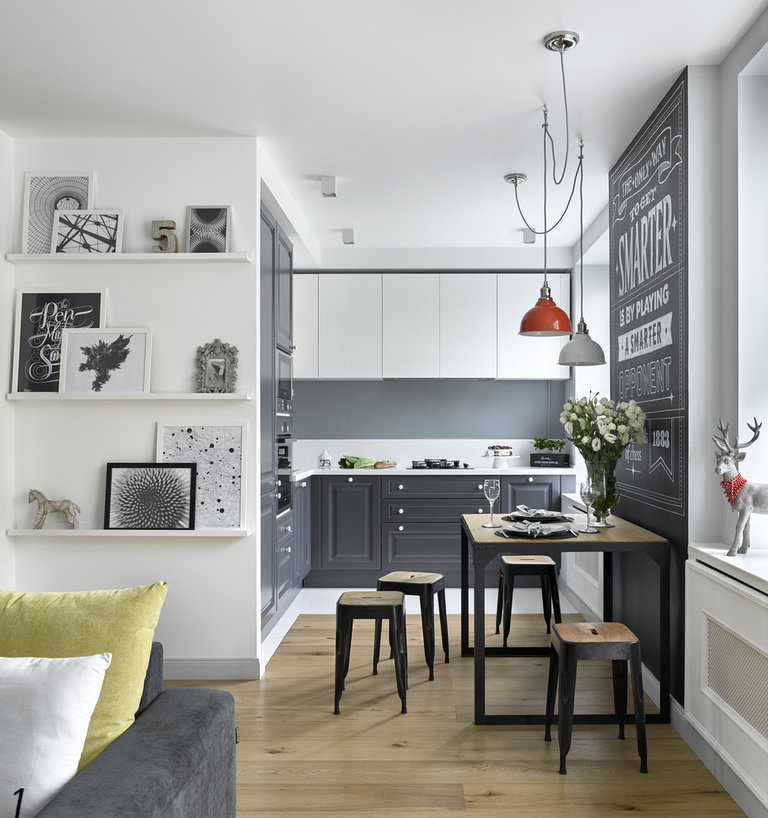 If you want to "pump" your design skills, be sure to check the rules for combining colors in the interior of the kitchen. And this table shows the most successful examples of combining gray with other colors:
| | | |
| --- | --- | --- |
| Red (or any other bright color) | Light gray | Dark grey |
| Refrigerator, chairs, interior of shelves in a wall-mounted kitchen set, a small area with tiles above the sink, light bulbs | Walls, ceiling, kitchen apron, curtains, door, household appliances, table | Floor, outer part of the kitchen unit |
Or like this:
| | | | |
| --- | --- | --- | --- |
| The black | Silver (or metallic) | Wood | White |
| Chairs, slab facade, table legs | Walls (wallpaper), refrigerator, sink, lamps, top of the stove, with | Floor | Ceiling, kitchen set, table surface |
Or like this:
| | | | |
| --- | --- | --- | --- |
| Metallic | Wood | Light gray | The black |
| Ceiling, refrigerator, light bulbs, washing machine, oven and microwave front frame | Kitchen set and kitchen apron | Walls (wallpaper, tiles), floor | Stools, table, glass in the oven and microwave |
As you can imagine, there are endless combinations – grayscale alone gives you over 50 interesting options!
And of course, in confirmation of this – another selection of real photos of gray kitchens.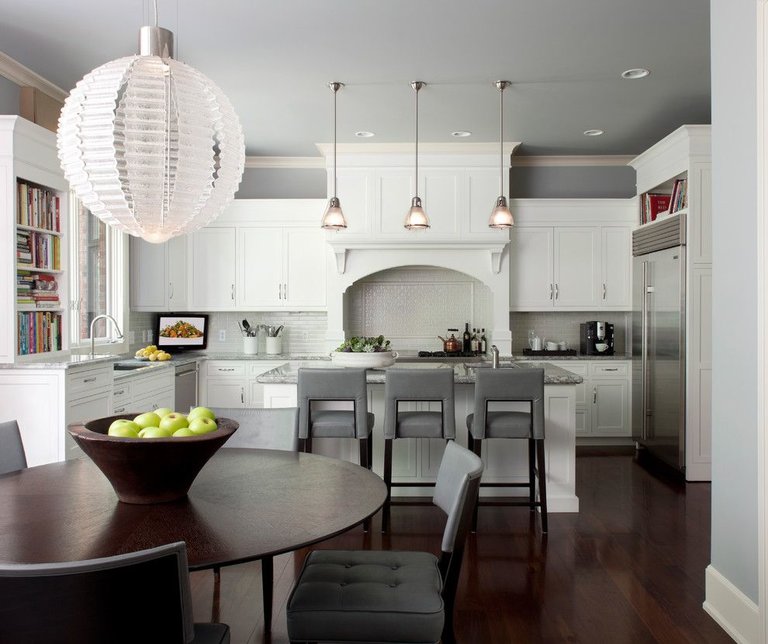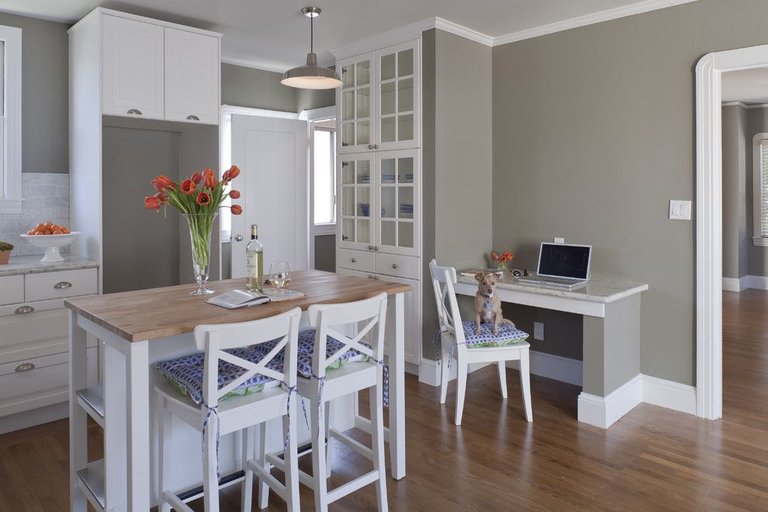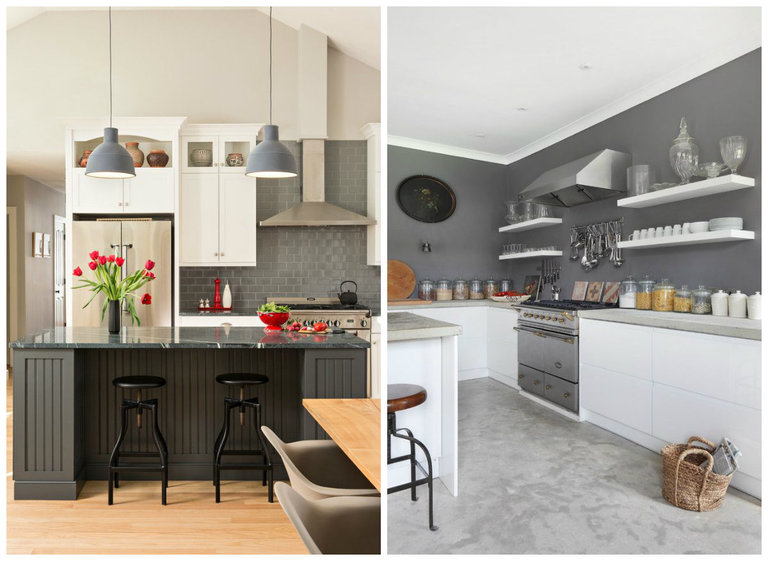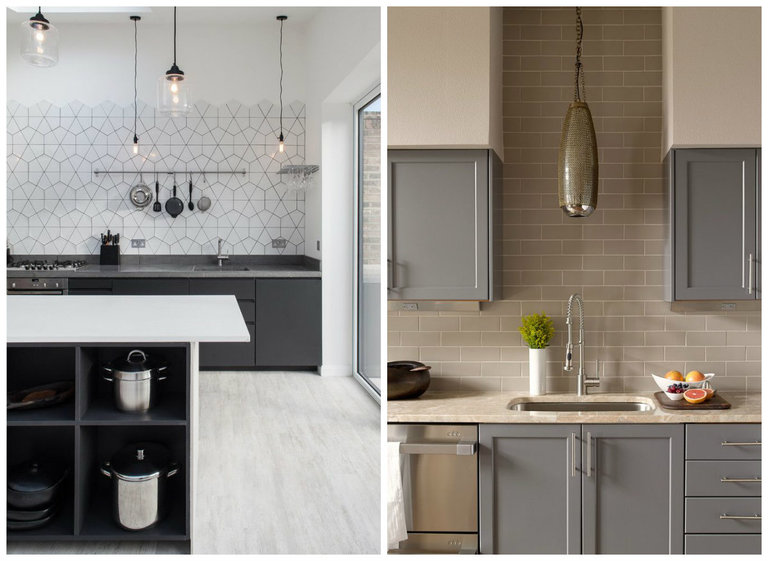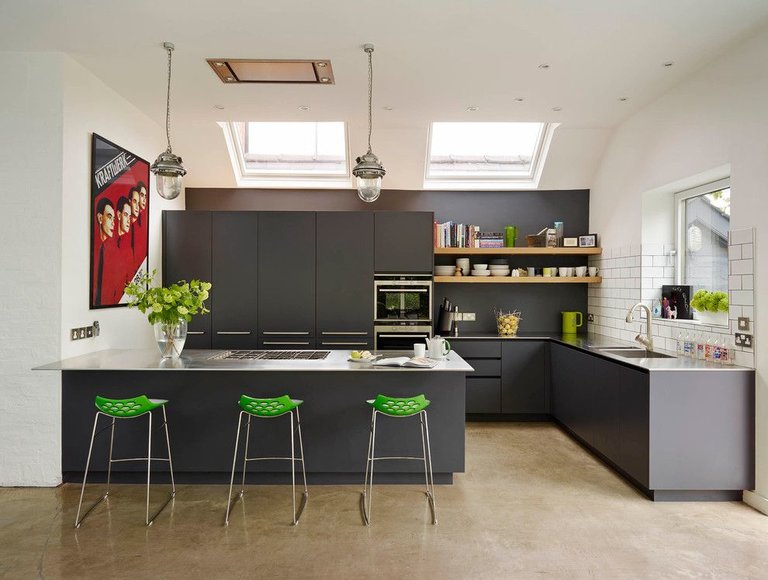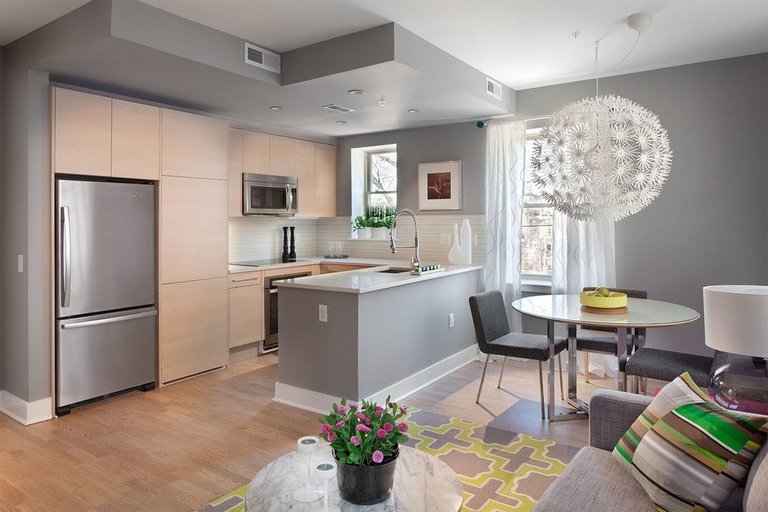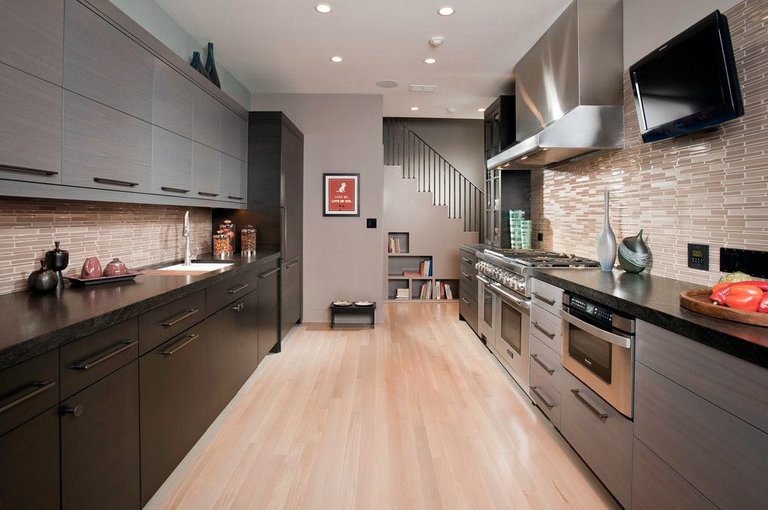 And what to do if gray kitchens appeal to you, but you don't want, don't know how, or simply don't have time to select the best color, and even more so to search for appropriate furniture and equipment? There is an excellent way out – already completely finished, decorated according to your taste and quite affordable Ikea kitchens.
Versatility and variety
Think about what color gray is categorically not combined with. Not with any, right? Its big plus is that it fits perfectly with any color – both bright and more muted.
This versatility is due to the variety of shades of gray. Here are some of them:
silver (silver) – metal color;
pure gray;
light gray;
steel;
mouse;
quartz;
French gray;
pearl;
gray-green tea;

lead;
Nile water;
carbonic;
graphite;
gray asparagus;
field assistant;
anthracite;
slate;
wet asphalt;
London smoke.
Some of the names sound very intelligent and sound nice, right? But there are also quite strange ones, although these shades look very good.
Practicality
The kitchen is the place that most often reminds us of the need for cleaning. Dust, grease, no one knows where splashes of drinks or remnants of something edible are coming from – all this is very clearly visible, especially for housewives.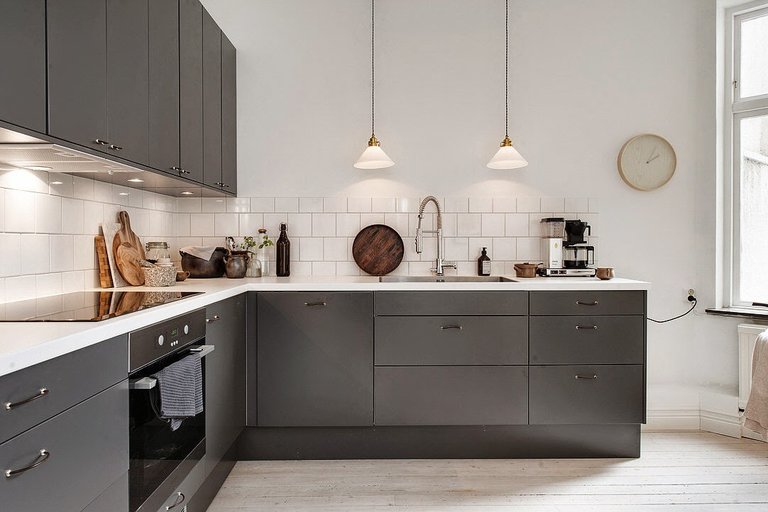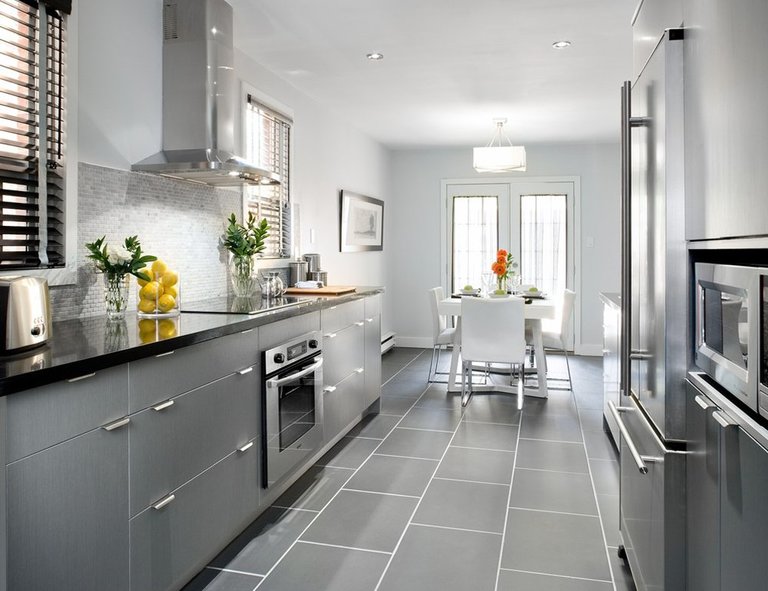 Unlike its white parent, gray is the best way to mask possible contamination. Of course, you can't fool yourself, one way or another you will have to do the cleaning. You can just do it a little less often.
Lighting and space control
The positive results of the aforementioned genetics are that gray walls are of light colors, like white:
visually enlarge the room, which is useful for small kitchens;
will light up your kitchen if it's too dark.
Black has many benefits too, and these have also been inherited. Dark shades of gray enable you to:
zone more spacious rooms (with a vertical arrangement);
visually lengthen narrow rooms (in cases with a horizontal position)
make the room darker if your kitchen is too light;
if necessary, visually reduce the kitchen (when it comes to kitchen furniture, walls and ceiling);
visually enlarge the kitchen (in cases where they are used to color the floor).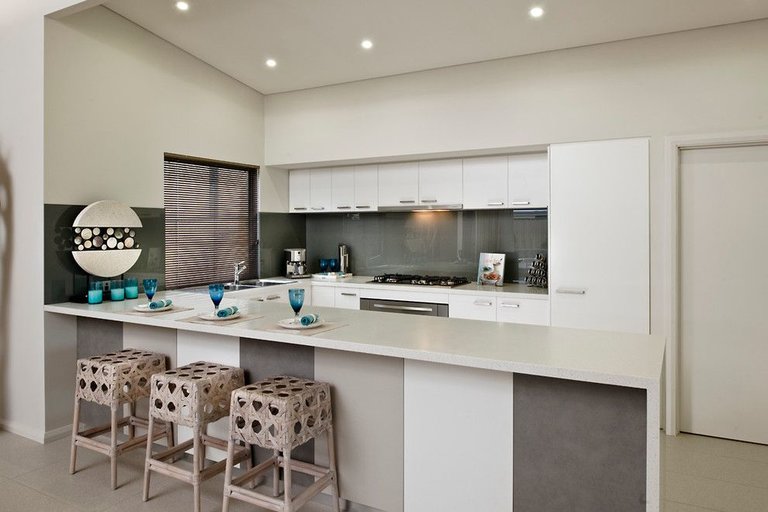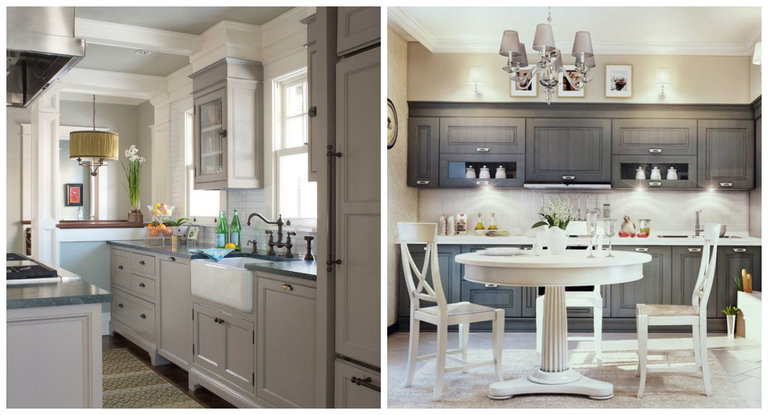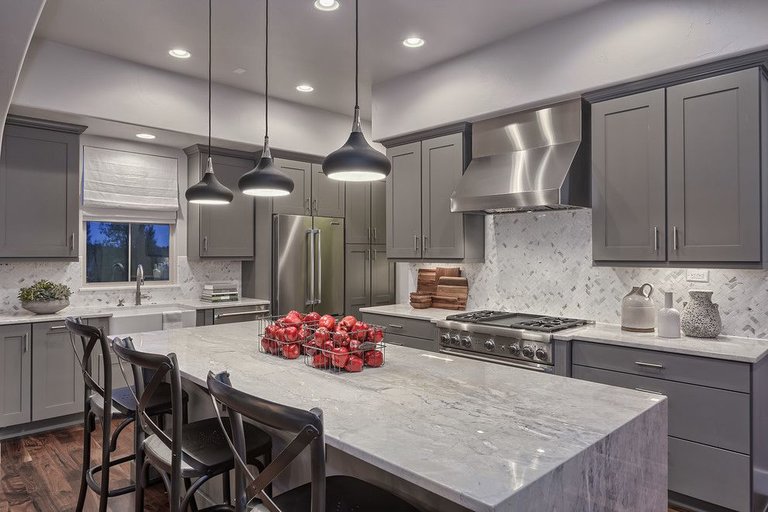 If you have not guessed right with the shade and chose too cold – it's okay, dilute it with wood, it has a "warming" effect.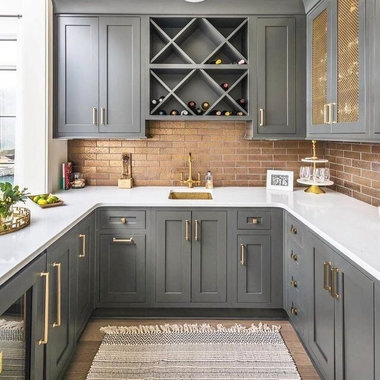 Like other colors, gray has warm and cold shades, which can also be used not only to regulate lighting, but to noticeably heat kitchens where it is too cold, and, accordingly, to cool kitchens where it is very warm.
Each of us has our own individual perception of colors, as well as our attitude to the world in general. Different people see the same color differently, and especially when it comes to shades. Don't believe me? Check it out – experiment with your friends!
Therefore, we advise you, when choosing the best color for the interior of the kitchen, first of all, listen to your feelings, although this does not mean that you should definitely refuse the help of designers. Here are beautiful pictures of these kitchens.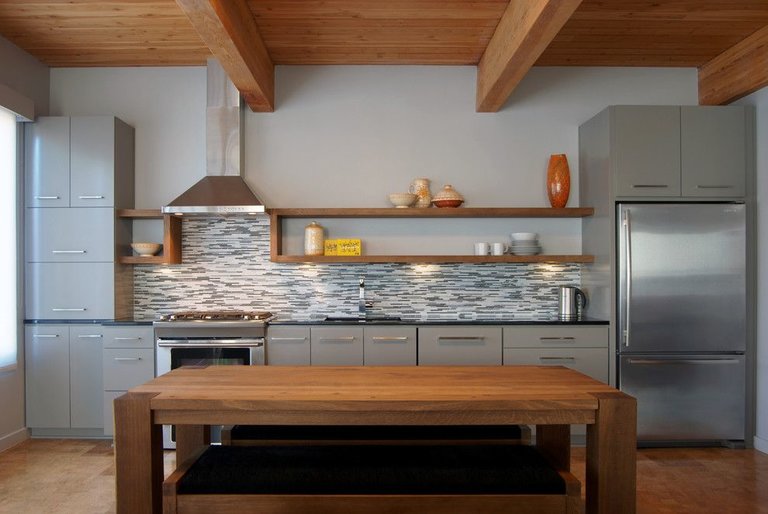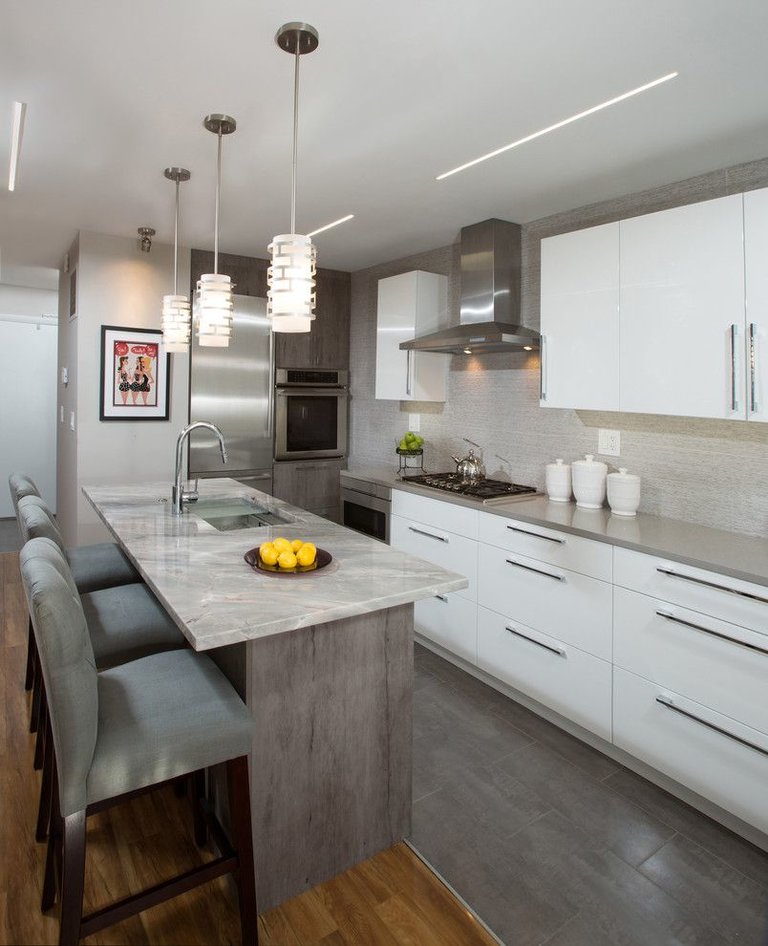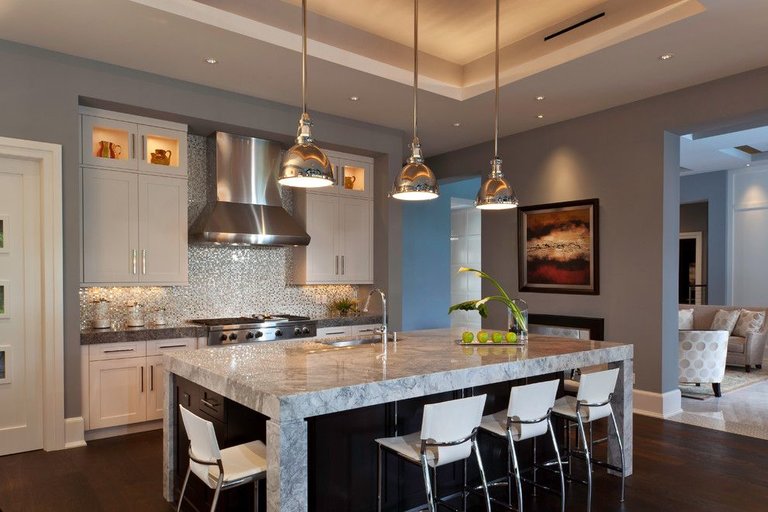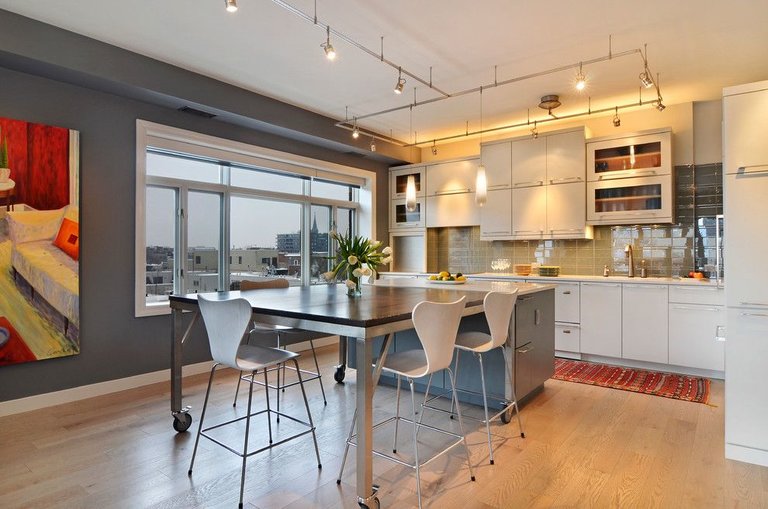 If you are not sure about the right choice, pre-order a 3D project that will give you a side view, and view it – alone or with your family. This will help you avoid mistakes.
How well a gray kitchen can be reduced, lightened or darkened with the use of certain shades of gray in the interior, you can see in the photos below.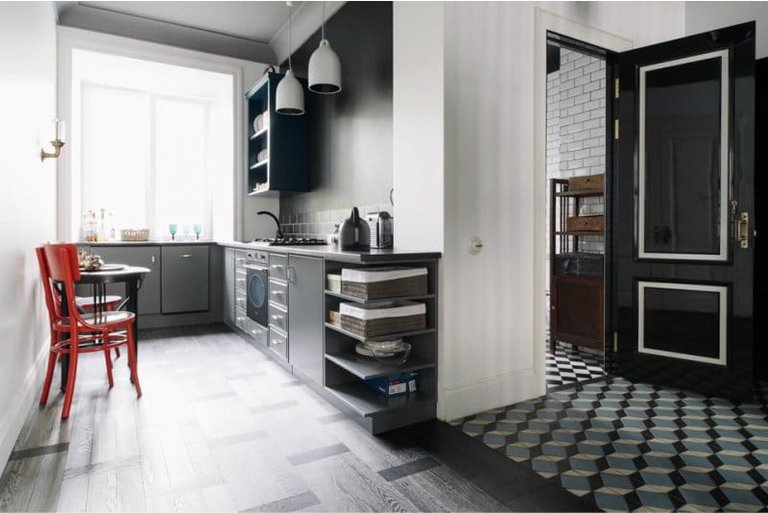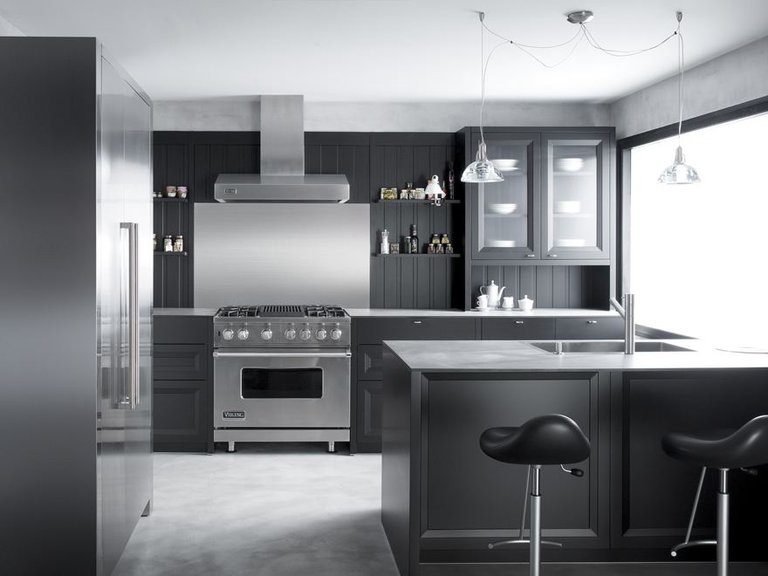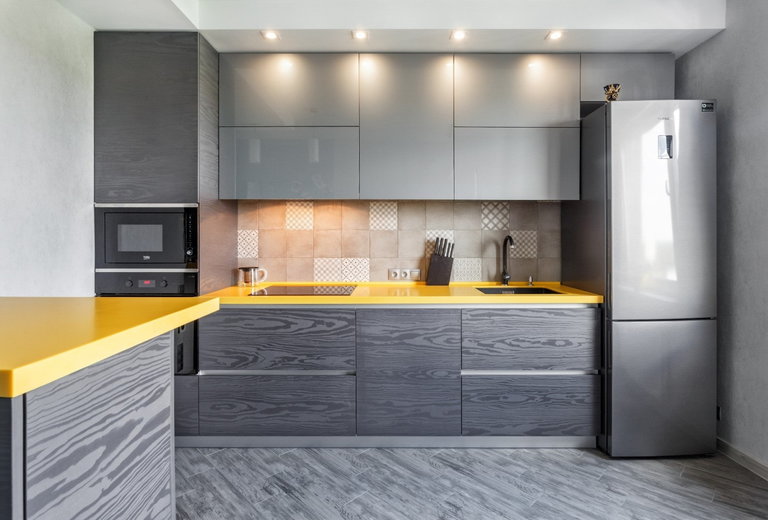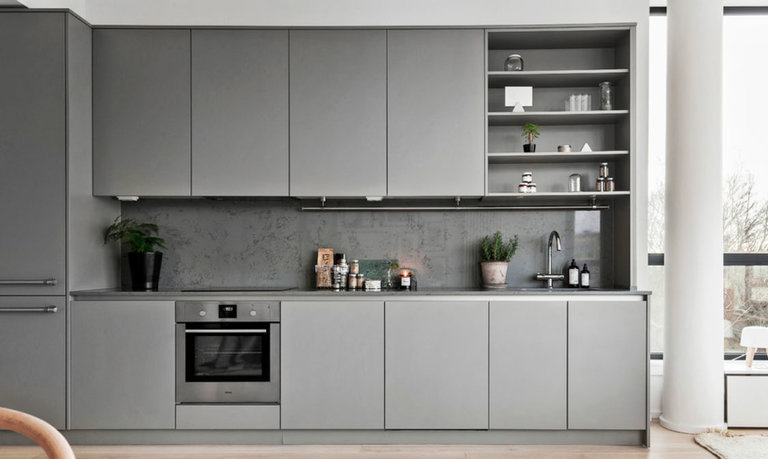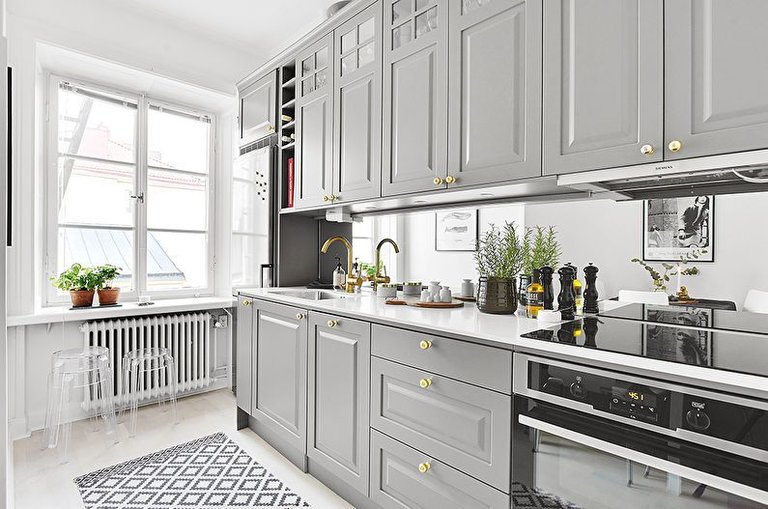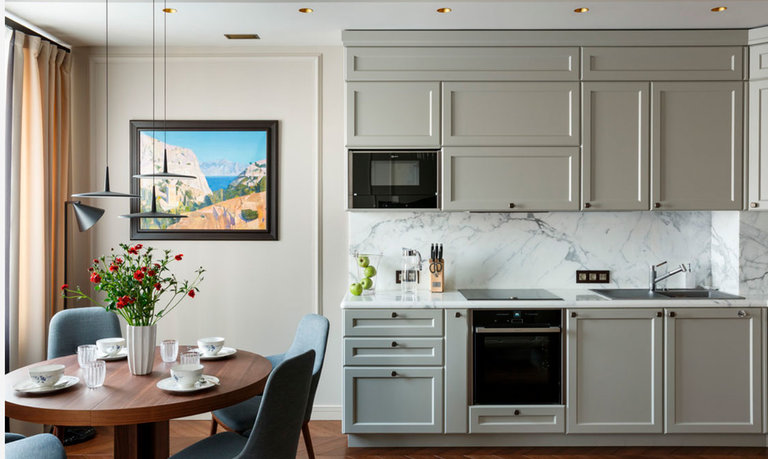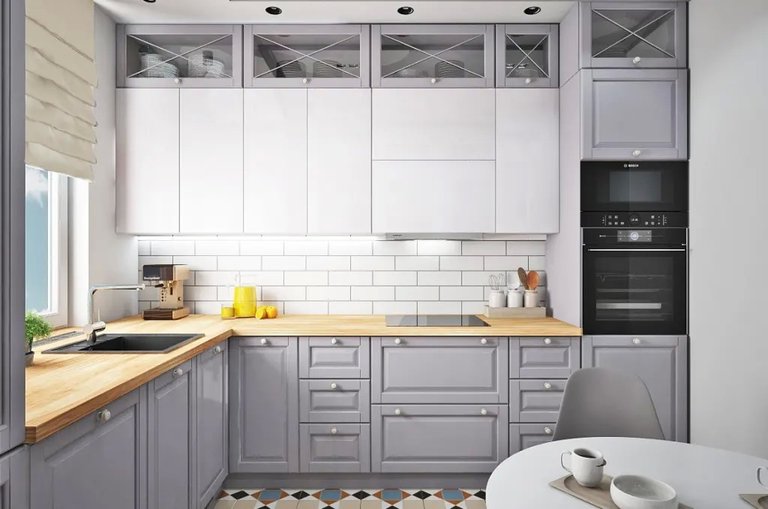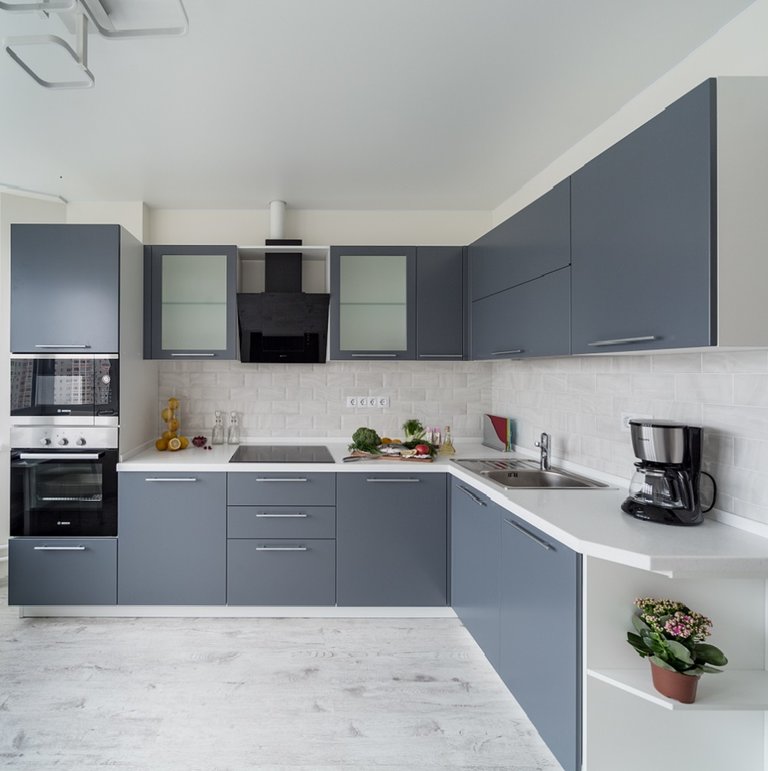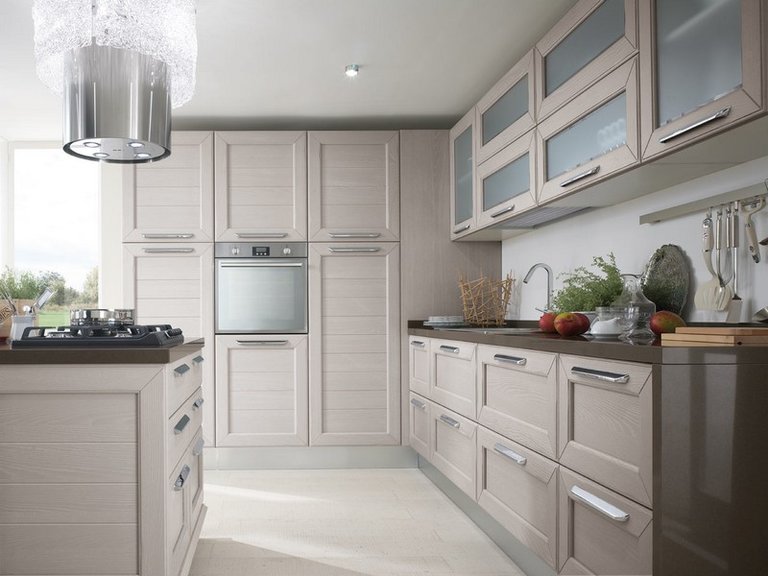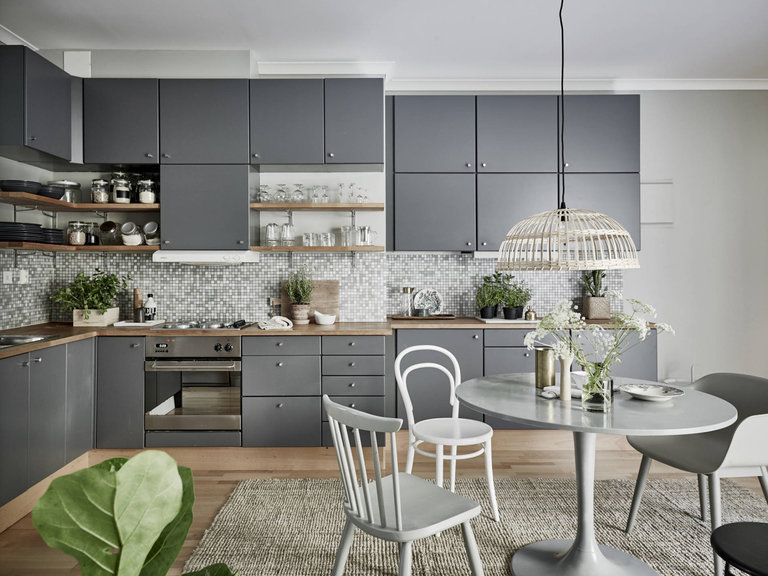 Whatever design you prefer, we wish you comfort and peace of mind!