Recently, parents have been trying to pay more attention to themed table decoration, as well as beautiful and tasty treats for young guests.
See how the table setting for a children's party looks like in the above photos and, perhaps, you will take something as a basis for yourself.
To properly arrange a festive table for children, you can use with a few tips:
1

Choosing a style and theme.

A rich imagination of kids is the key to the success of any theme party.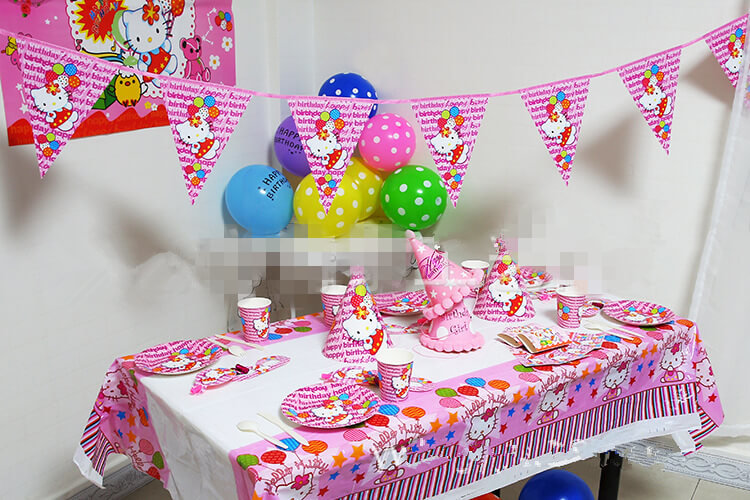 It might be popular cartoon or fairy tale, interesting professions, as well as pirates, detectives, Indians and everything that your child likes.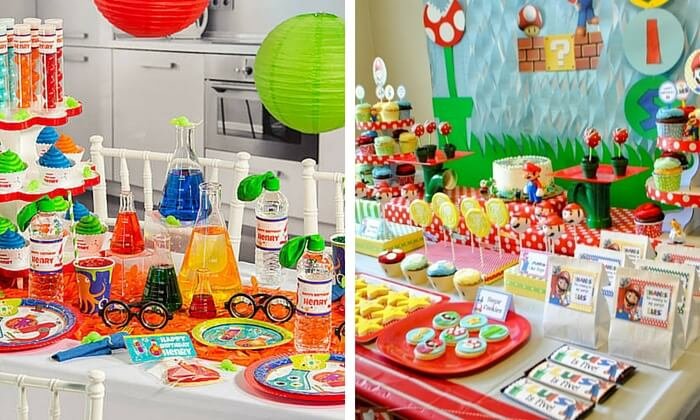 Knowing the main topic, it will be easier to pick up decorations, attributes and color scheme.
To decorate the table, it is enough to choose an original motive that fits into the overall design: stars, stripes, hearts, etc.
2

We adhere to a given color scheme.

This rule is followed regardless of whether a theme party is planned or you just need to beautifully decorate the table.

We knock out 2-3 primary colors and use a palette of their shades for serving.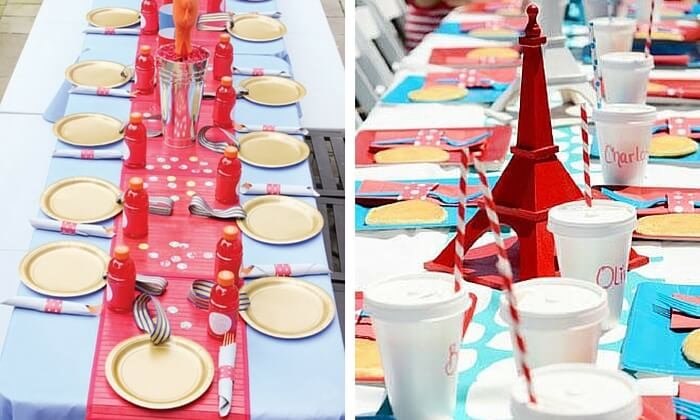 3

Choosing a room and suitable furniture.

If the celebration is planned to be held at home, then you can use the kitchen, children's room or living room.

For arranging a candy bar a coffee table, dresser surface, mobile serving table will do. Place it, if possible, so that there is enough space for children to play: under the window, in the corner under the wall.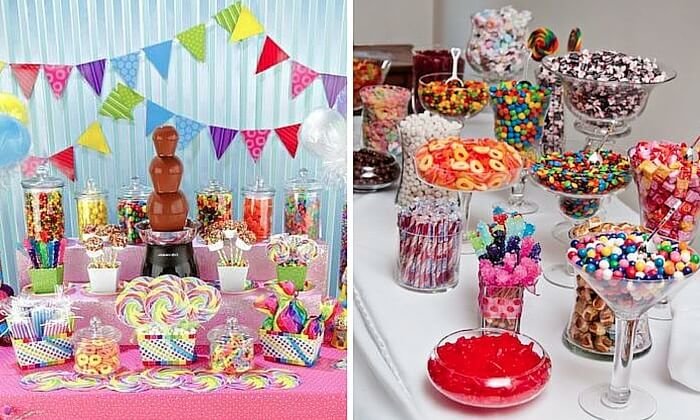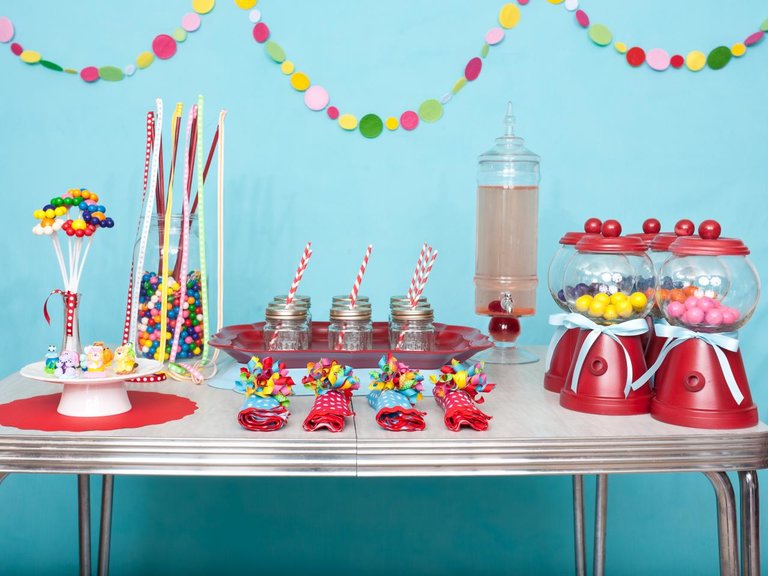 4

We place the decor elements above the table.

You can decorate not only the festive table itself, but also the space surrounding it. We inflate the balls!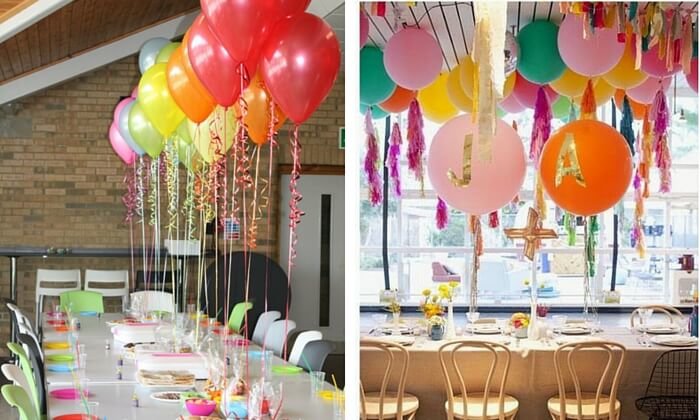 Such decorations are easy to make with your own hands from corrugated colored paper, cardboard, fabric.
It can be original garlands with congratulatory inscriptions, hearts, stars, pompons, figurines, etc. Large cuts of fabric will be a wonderful background at the table.
five

Selection of dishes for desserts.

You will need not only plates and cutlery, but also glasses, as well as multi-tiered shelves for fruits and sweets, vases for sweets, etc.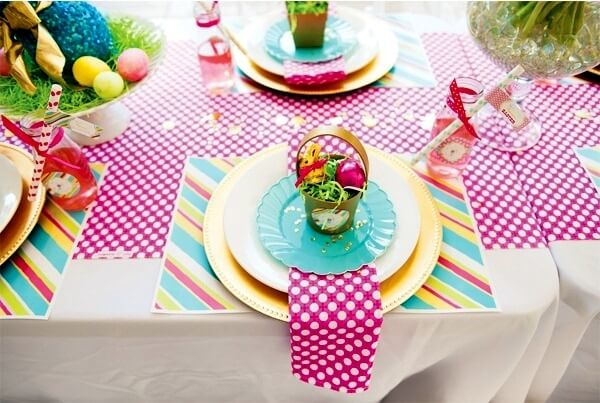 The best option, both from the point of view of convenience and safety, will be (plastic or paper).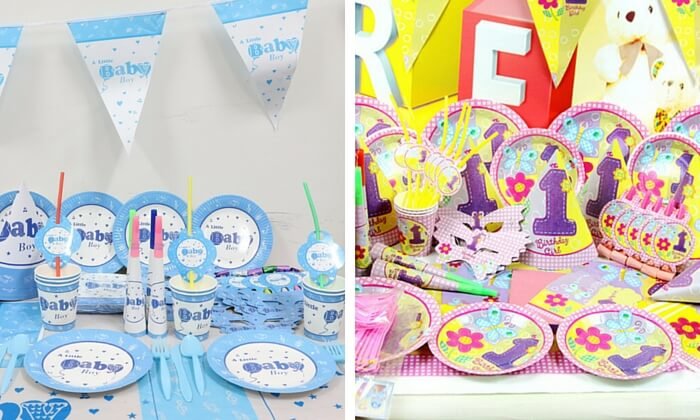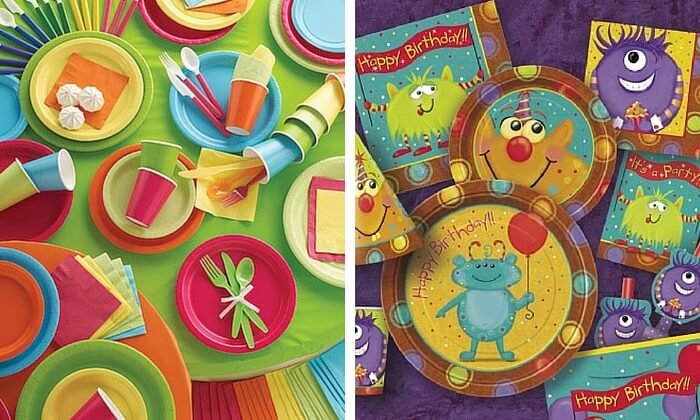 The main thing is to choose the option in the required color. The most versatile solution is white serving items;
6

We select a tablecloth.

The only requirement for it is compliance with a given color scheme.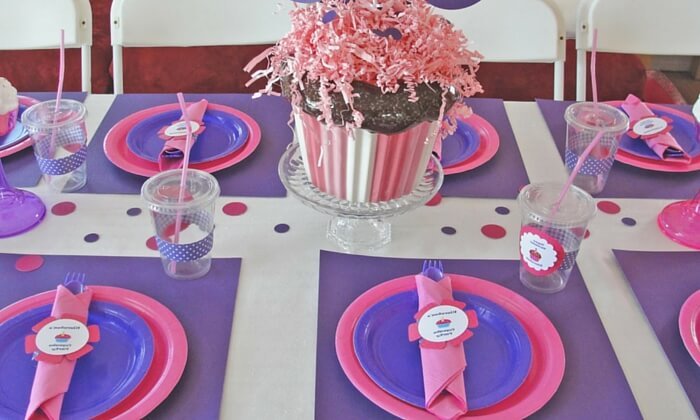 Products made by hand from organza, taffeta and even packaging film will look original.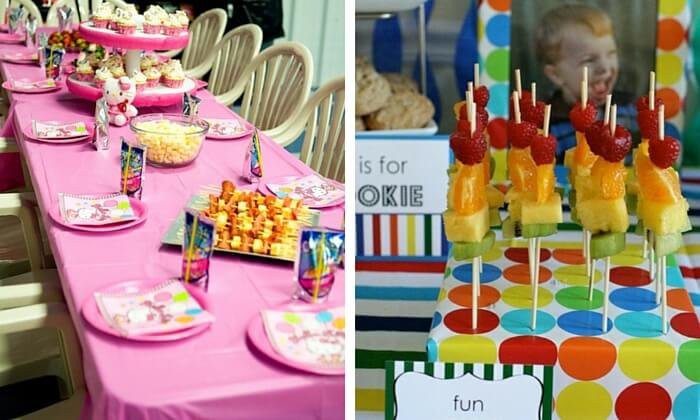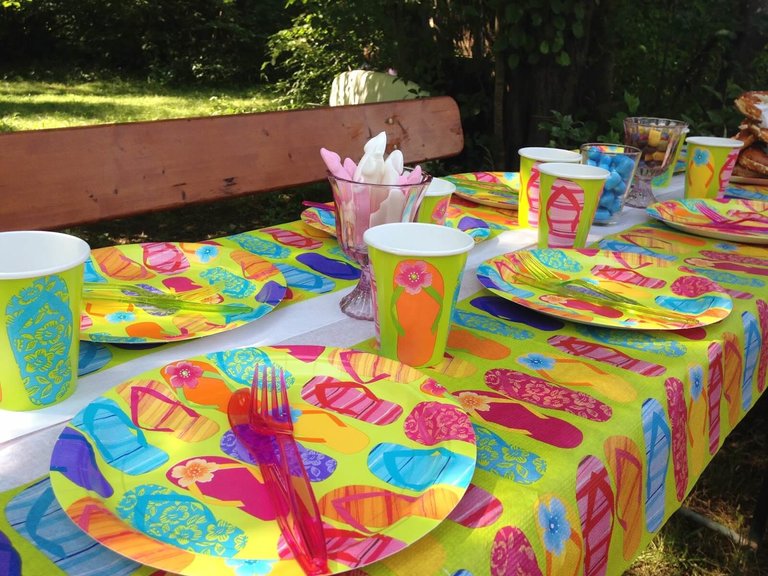 If you don't want to bother too much, buy a simple disposable colored oilcloth. You can also lay a white tablecloth, decorating it with a garland, if you are not afraid that the kids will ruin it.
7

We select the decor for serving.

Napkins, vases, "cupboards", decorations for desserts – all this and much more can be easily found in modern stores or made with your own hands.
8

We compose a festive menu.

Children's party snacks should be not only tasty, but also healthy and beautifully decorated.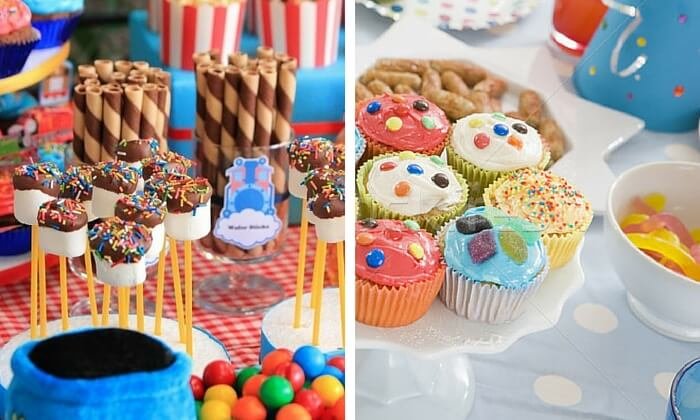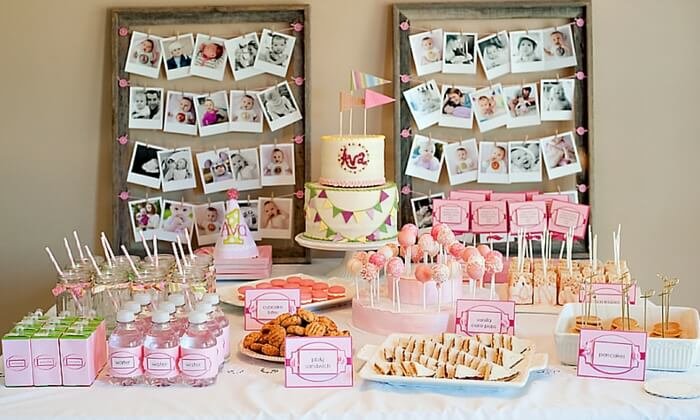 Various mini-formats are suitable for children: skewers, cups, boxes, tartlets, sticks, canapes. Guests keen on the game will not eat much, but it is important for them that everything is beautiful and appetizing.
nine

We decorate chairs.

To create an ideal picture of the holiday, it will be enough to tie a ball, colored ribbons, name plates or other decor items to the chairs.
ten

We prepare small presents for guests.

Young ladies and gentlemen will be pleased to receive a small compliment from the birthday boy.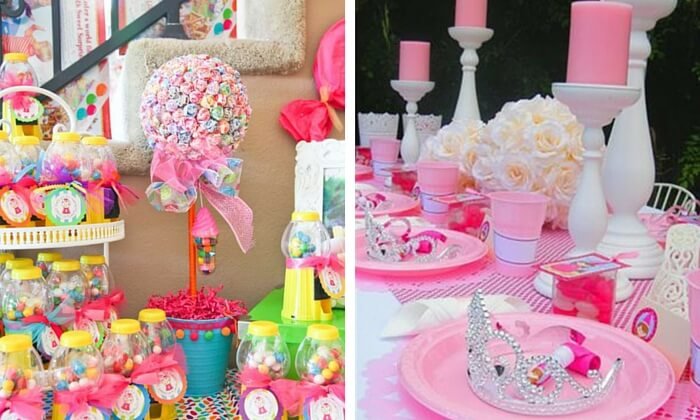 This can be an inexpensive trinket like party stickers, notebooks with your favorite characters, etc.
As you can see, there is plenty of work to be done, so do not postpone preparation on the back burner.
You should have enough time to think over every detail and then the children's holiday will really be a success.