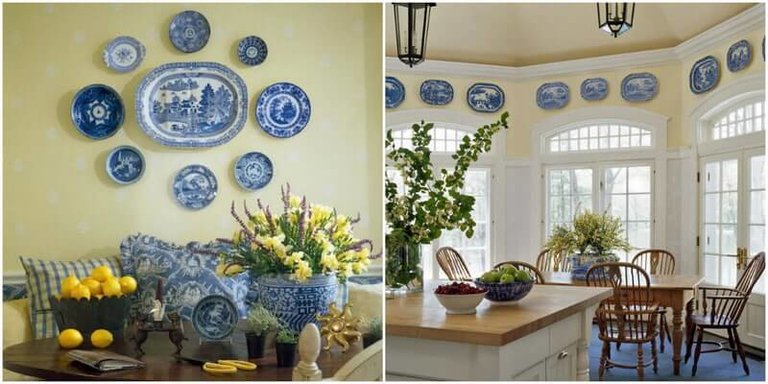 Provence-style wall plates for the kitchen will look no less impressive. A correctly selected option will become a bright decoration of the room, give it individuality and originality.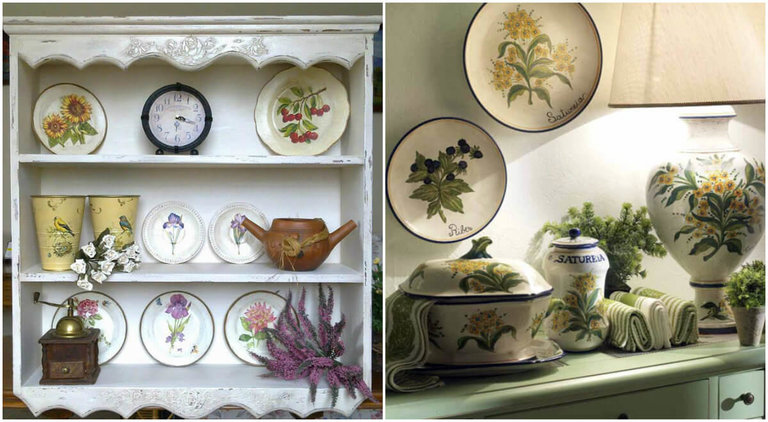 Original ideas
To decorate the walls, you can use collectible porcelain, designer products, as well as homemade products created by your own efforts. The main thing is to match the style.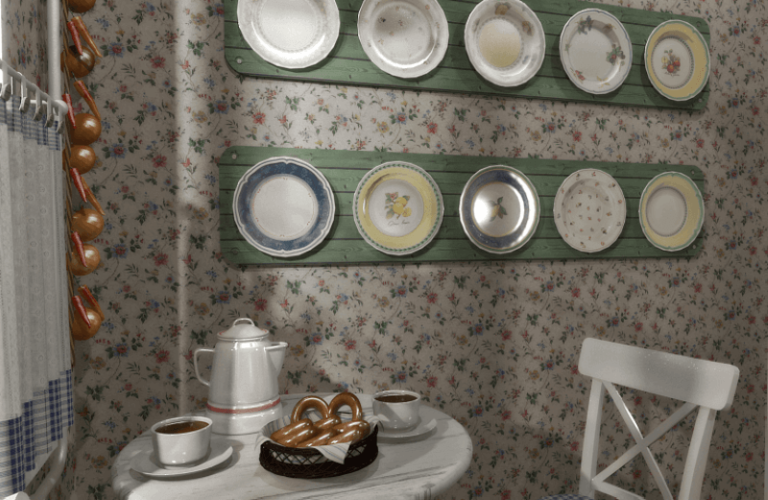 One of the most popular and demanded options for painting is the well-known Gzhel. A more budgetary and affordable option for everyone is its counterparts.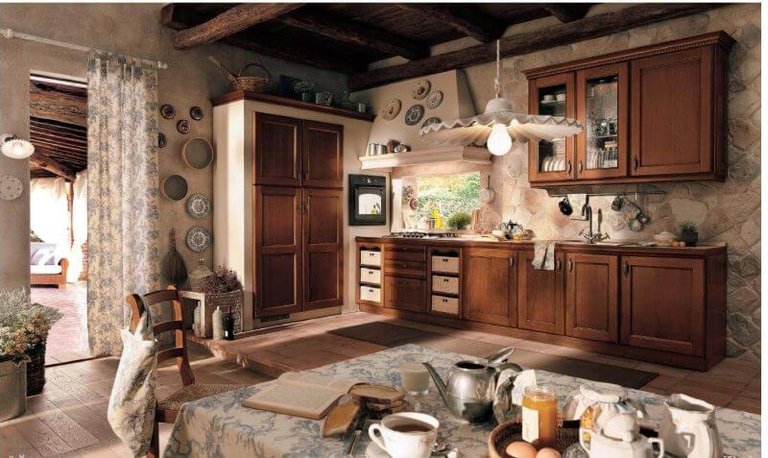 In the limited space of a kitchen, the only free wall in most cases is the surface in the dining area.
If you prefer a headset with open top lockers, then select one or a couple of shelves in order to arrange decorative dishes in it.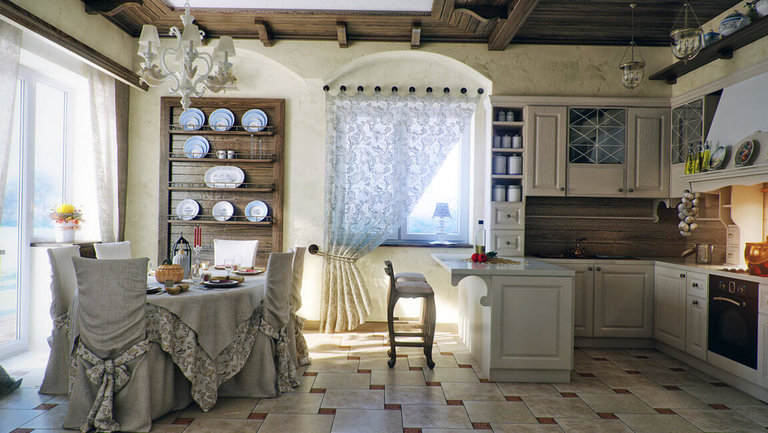 Here are some original ideas that anyone can use. This will greatly simplify the search process.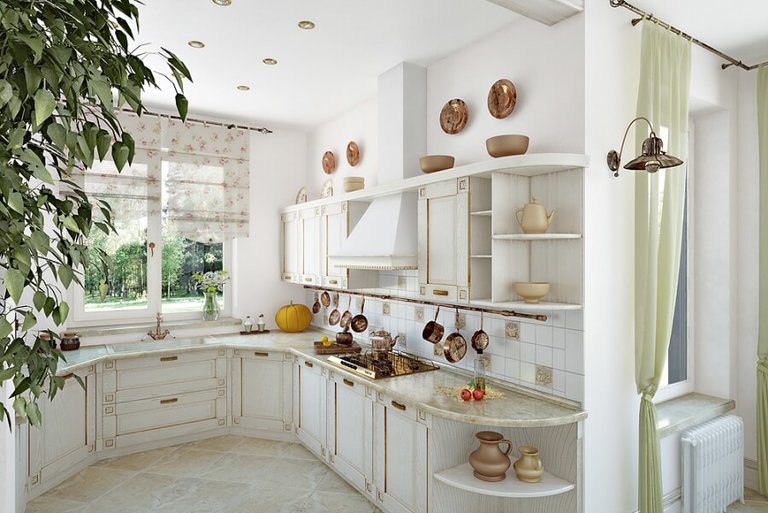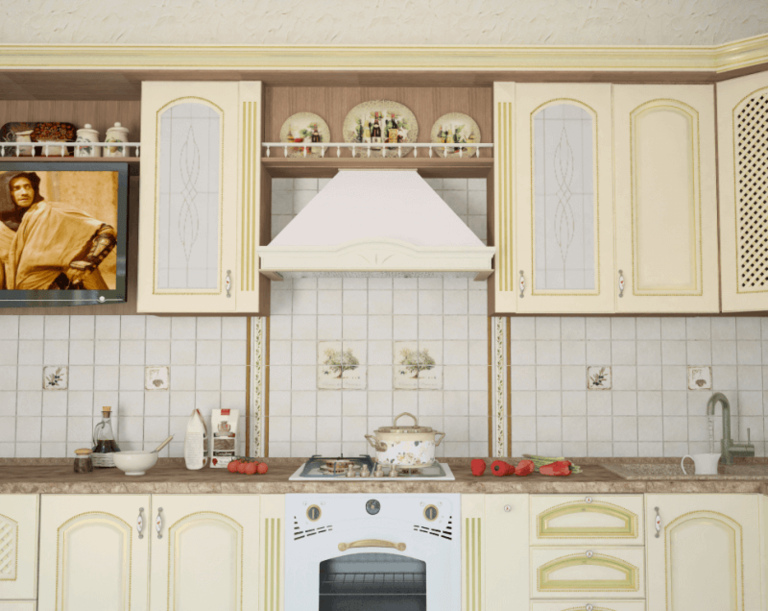 If the walls of your kitchen are decorated with patterned wallpaper, even if these are delicate floral motifs, then the best solution would be plain plates… In this case, the emphasis should be on the non-triviality of the forms.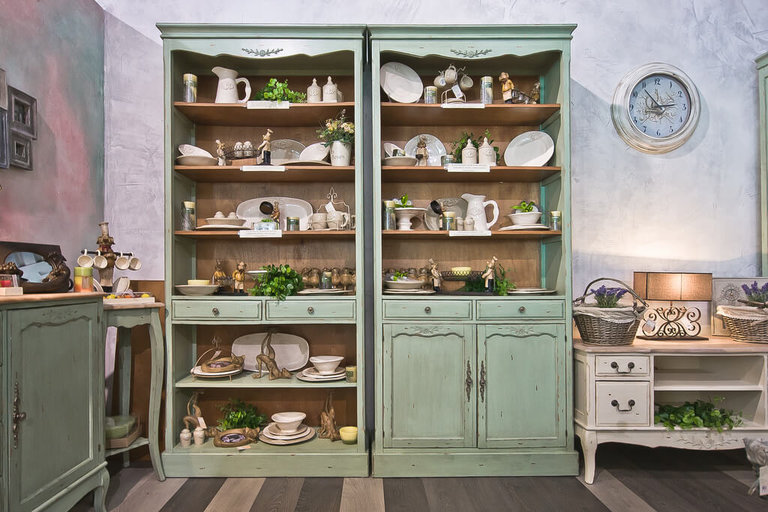 Plain walls in pastel colors will effectively decorate bright models with painting… Such plates should not be hung too high to be able to see every curl.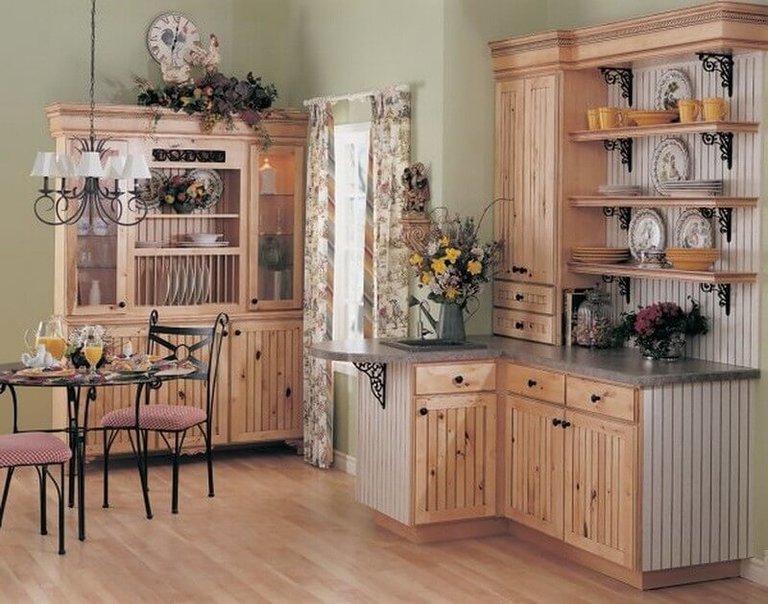 If your walls are decorated with dark wood panels, which is often found in the Provence style, then take a closer look at the large plates on which large snow-white flowers are depicted.
A decorative panel made up of products of different colors, sizes, shapes will look spectacular and original in this interior style.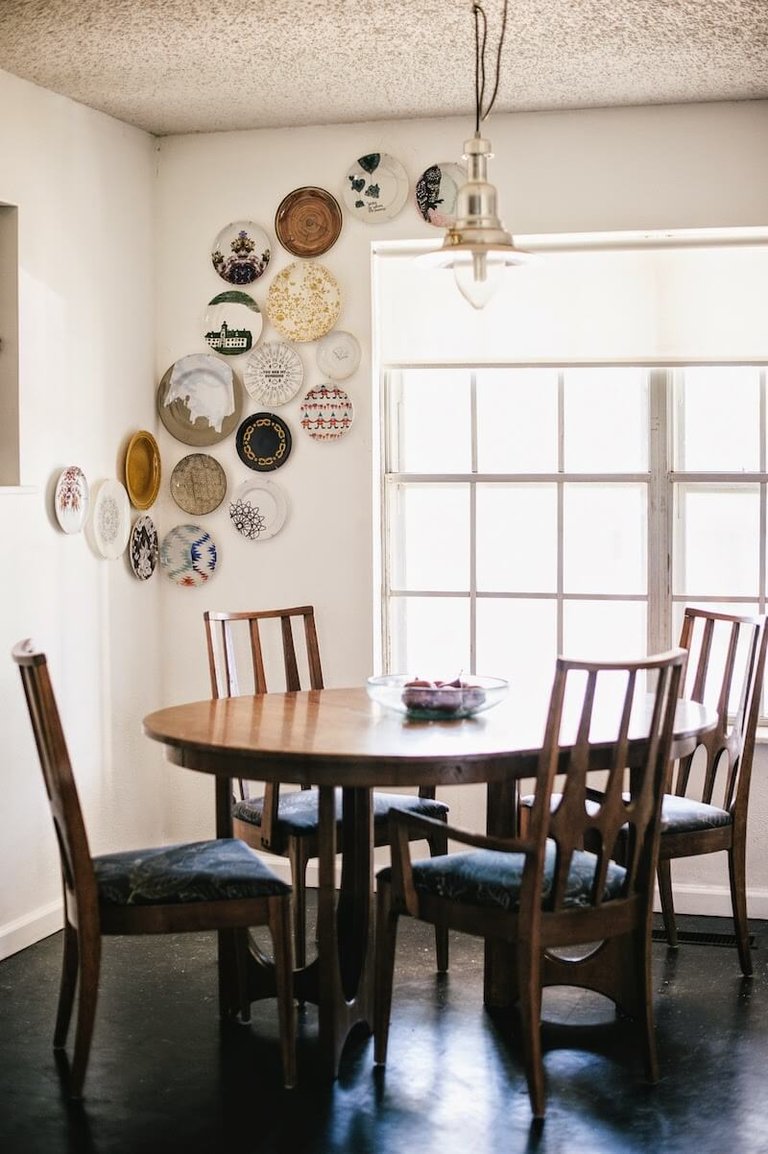 Provence style personifies home coziness and comfort, therefore photos of family idyll harmoniously fit into it.
On the wall, imitating brickwork, dishes made of bright multi-colored colored glass will look elegant and unusual.
Important points
In order for your composition, made up of decorative plates, to harmoniously and effectively fit into the interior of the Provence style kitchen, we advise you to take into account several important nuances.
The size
The size of the plates should be selected based on how you want to position them on the wall.
If you plan to create a chaotic panel, then select dishes of different diameters. If, in the process of creating a wall composition, you prefer to adhere to strict geometry, then the sizes of the plates should be selected exactly the same.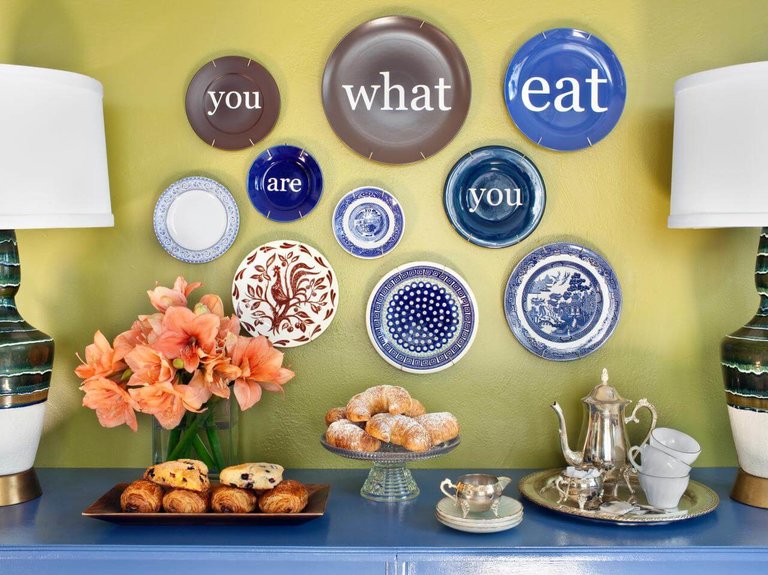 Color spectrum
We have already mentioned the contrast of wall decoration and decor. The discreet wall palette opens up unlimited possibilities in the selection of color schemes.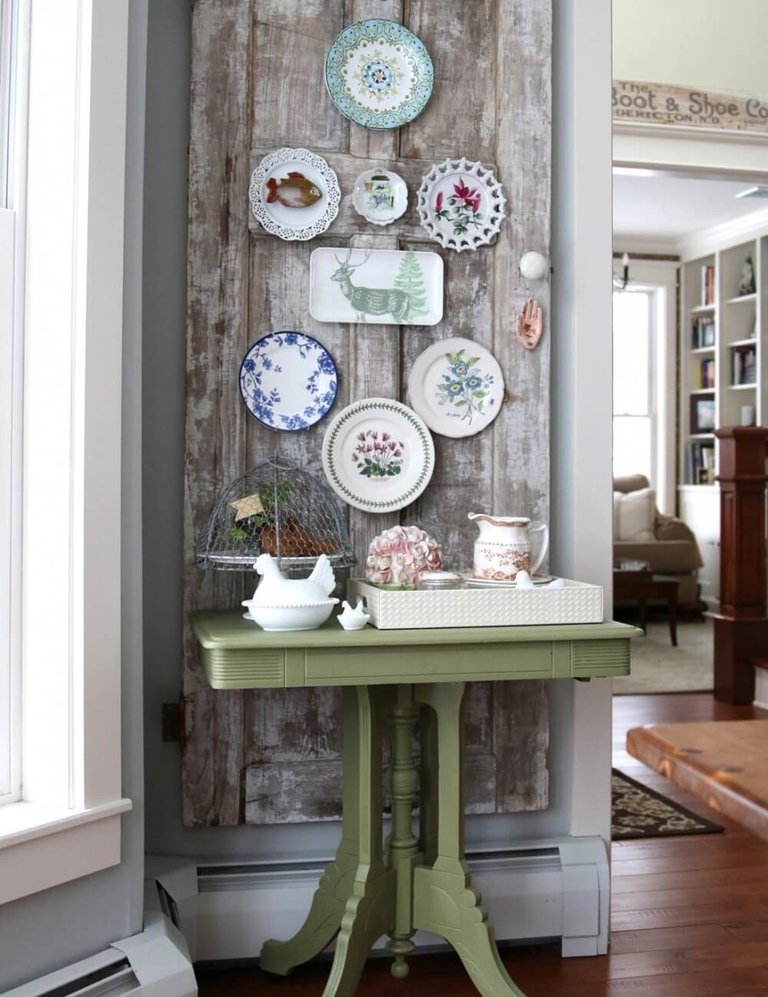 It is also important to take into account the dimensions of the room. Often, Provence-style interiors are used in spacious and bright rooms. For them, it is worth choosing dishes with large drawings.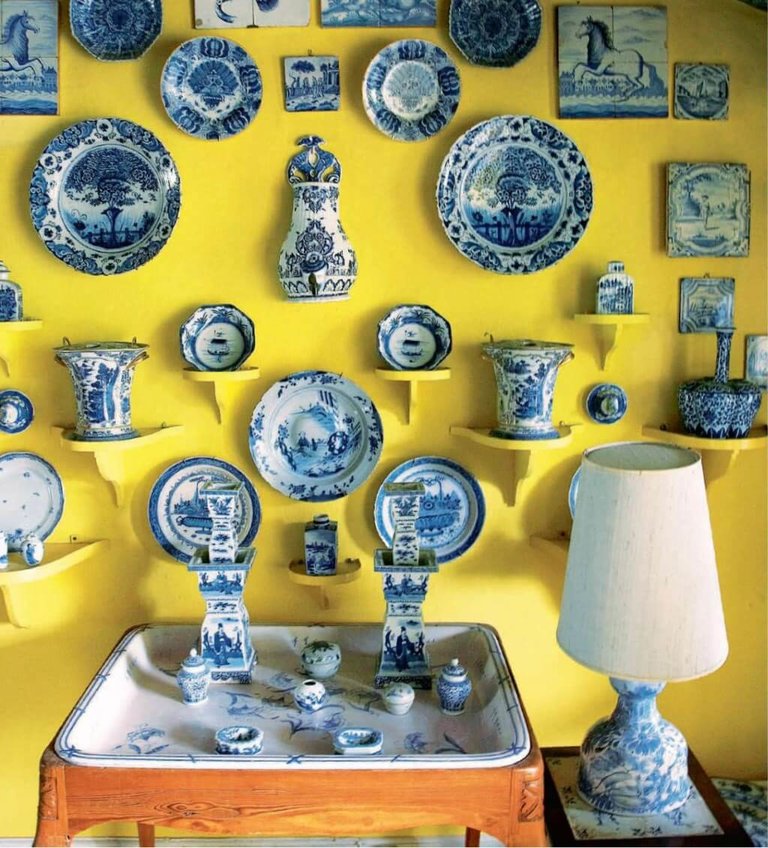 If you decide to equip a rustic kitchen in 10 squares, then give preference to plates with small prints.
White plates with embossed edges fit perfectly into any kitchen, regardless of color or size.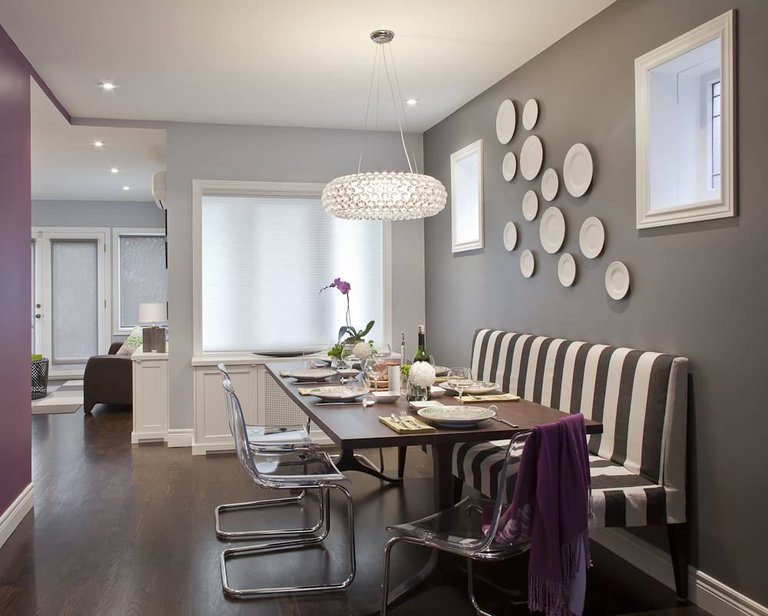 Choosing a mount
There may be several mounting options:
carnations driven into the wall and invisible behind the dishes;
narrow shelves staggered or in one straight line encircling the entire kitchen;
original displays with strips that securely fix the plates.
It doesn't matter which option you choose for yourself. Try to personalize these classic solutions. If you hang plates on carnations, add ribbons to them, turning them into a kind of medallions.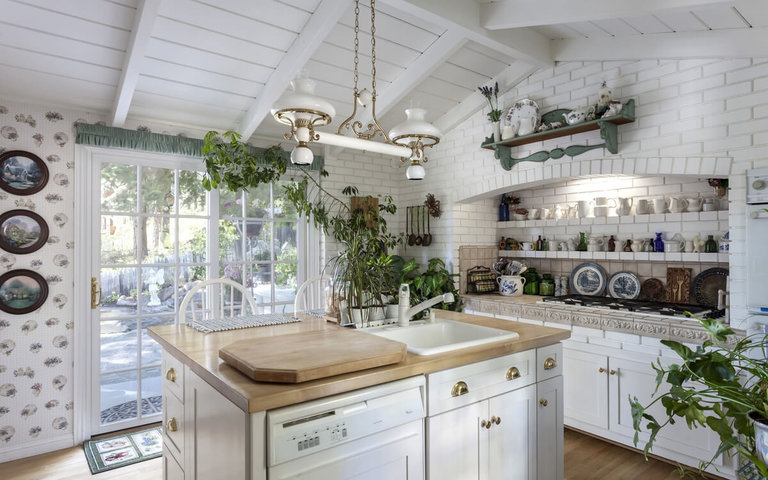 When placing dishes on the shelves, place textile napkins under each item. It can be hand-knitted lace or regular checkered handkerchiefs.
The plates in the displays can be diluted with small vases of dried flowers or other decorative accessories that fit into the Provence style.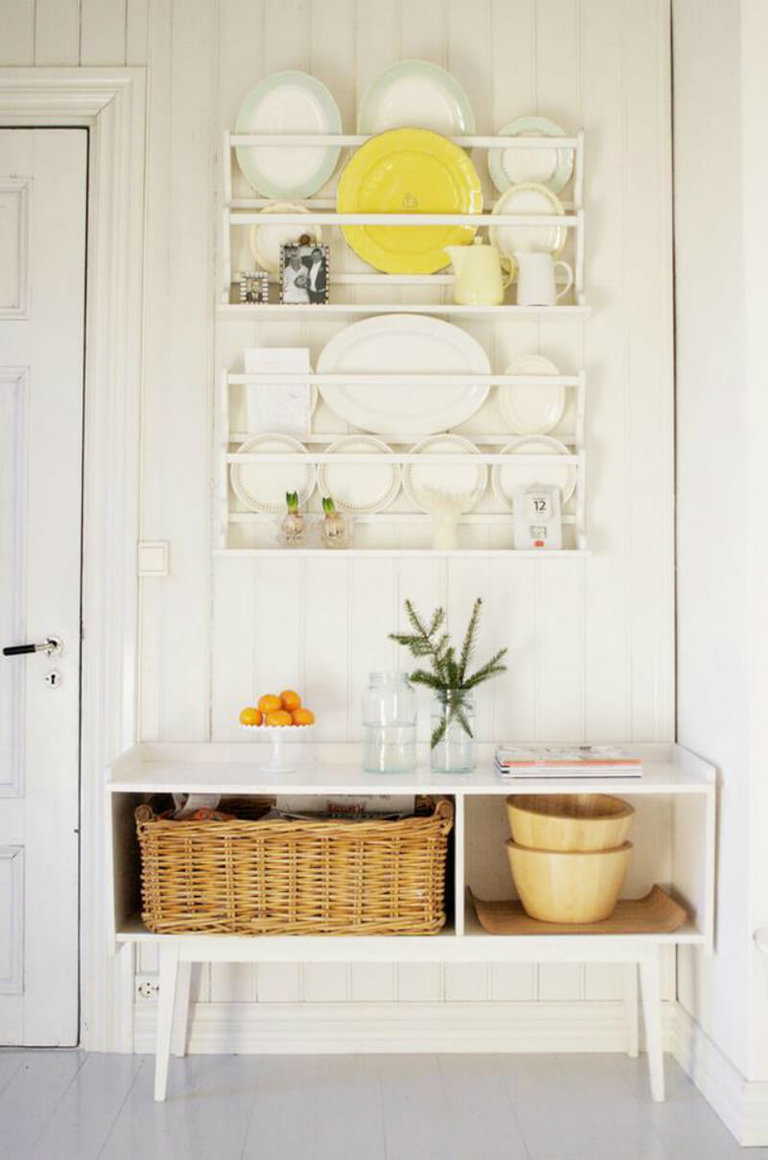 The wall panel, in which the dishes are located in a wooden frame, will look very original and elegant.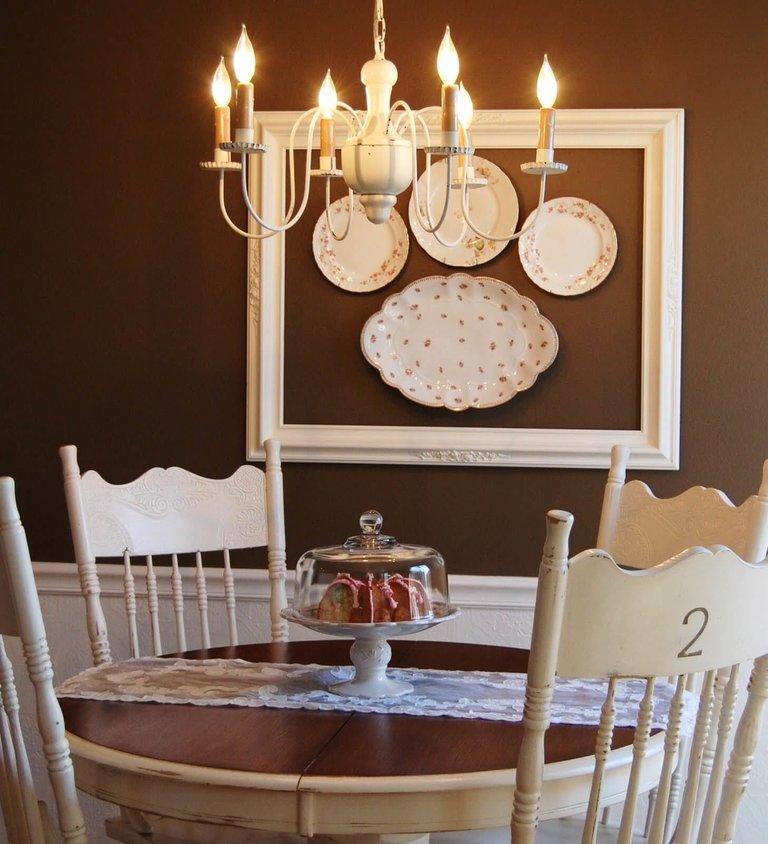 Materials
Porcelain plates are classics of the genre. They will fit into Provence with dignity.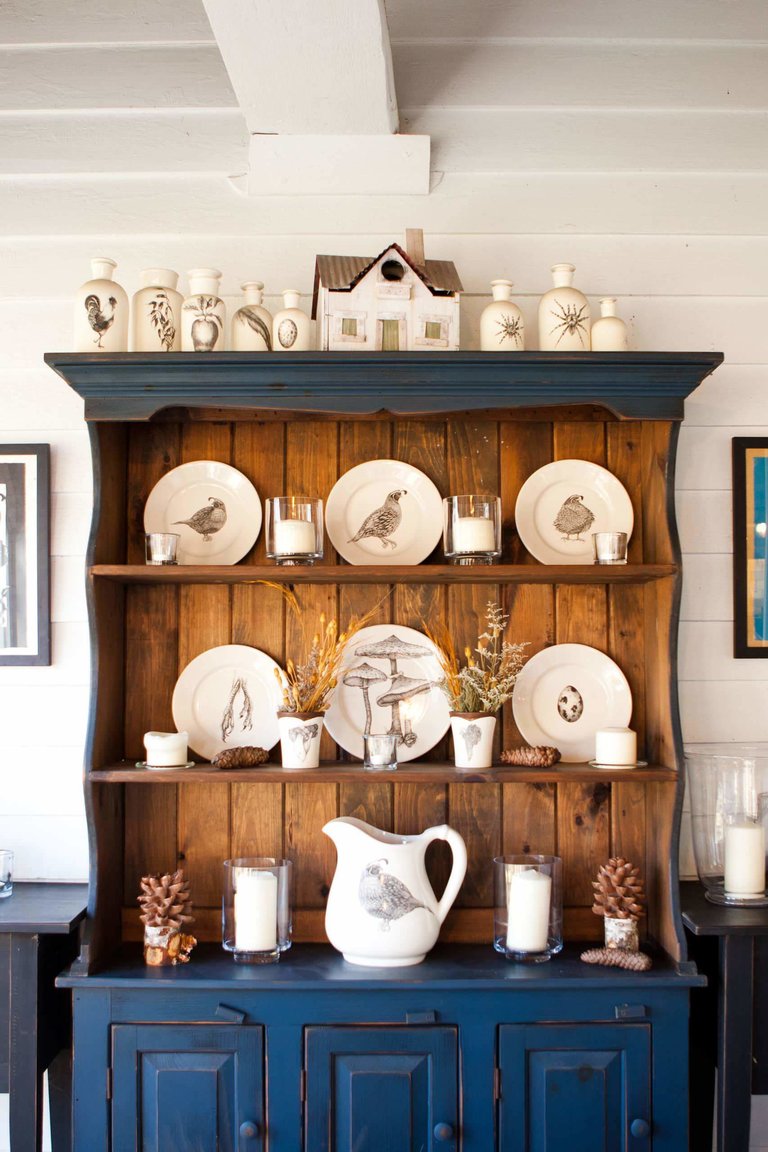 But you can use some non-trivial solutions: earthenware, plates made of plaster, vines, wood.
Thanks to the variety of materials, it is easy to create various shapes and textures. Most of them allow you to experiment a lot with colors.
Creativity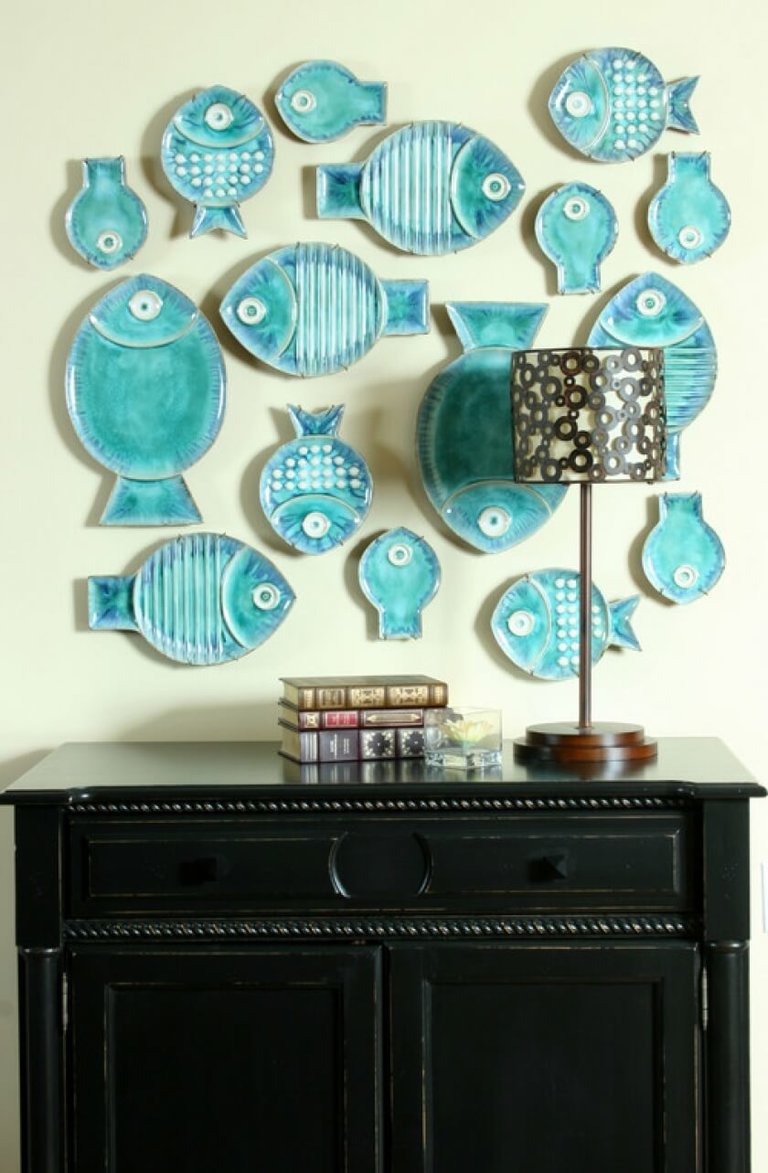 Ordinary white plates can be a quite effective decor element. Only such a solution seems too commonplace and trivial. Use your imagination, make a stencil, take paints and turn them into a highlight of your kitchen.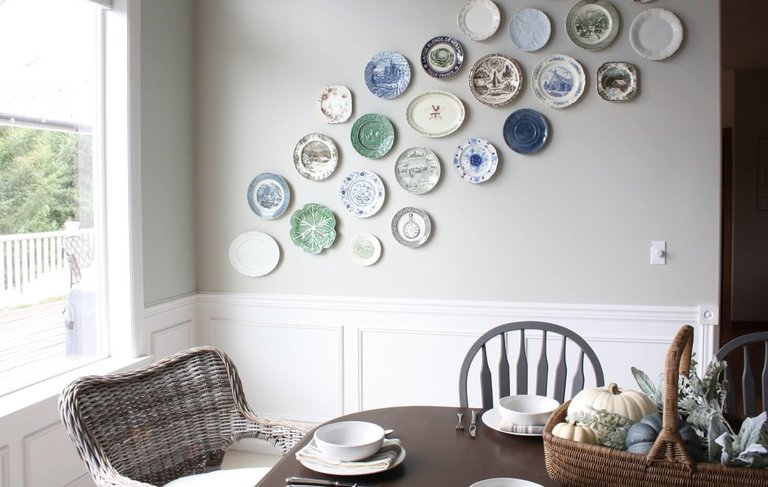 Models made in the decoupage style will look very impressive and unique.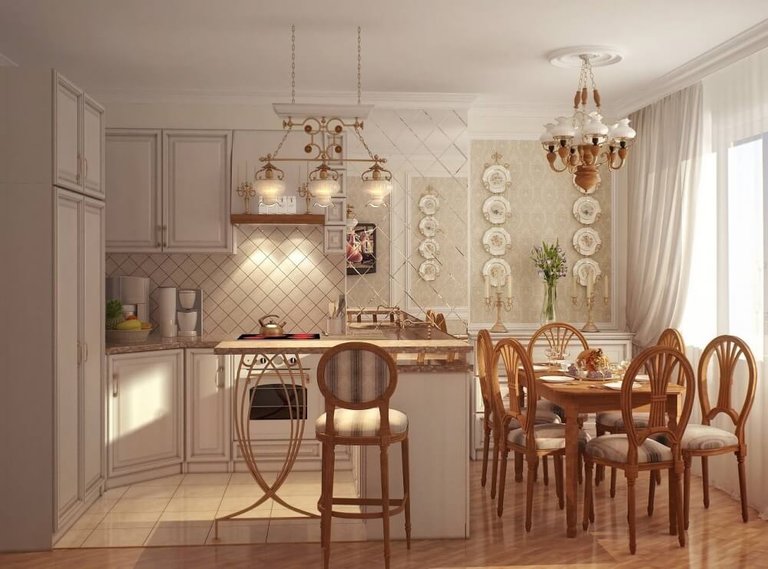 The main thing is to think big and follow the lead of your own imagination, and then the end result will surely surpass even your personal expectations.