Welcome to our new post Outdoor and garden sessions from the most prestigious outdoor decoration brands
.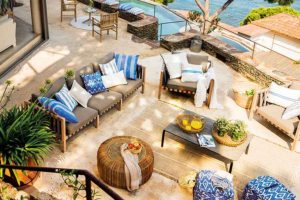 The outdoor decoration, whether it is outdoor sessions on a terrace, balcony, or even home garden sessions, are among the most beautiful ideas that we can implement to renovate our homes and create a new session in which we spend spacious evening times full of summer night breezes these days.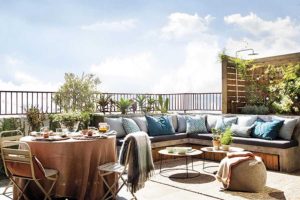 Especially in houses and beach houses, whose decor is not complete except by making elegant outdoor sessions on the roofs of the house or in the garden if available, or by decorating the balconies of the house and preparing comfortable and elegant outdoor sessions with them.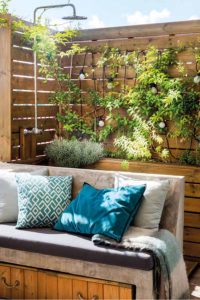 Therefore, we offer you a variety of ideas from the most prestigious home furniture brands that offer practical ideas and elegant and practical outdoor decoration designs that are characterized by the splendor of design, the beauty and diversity of materials, as well as their functional diversity that makes them fit the different needs of each home.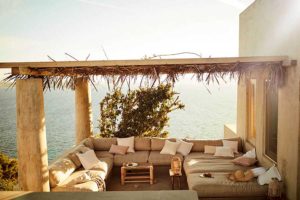 Zara Home Group for outdoor seating and garden decor
From the ZARA HOME group, Zara presented designs for wooden outdoor and garden sessions, as well as beaches sessions with a primitive flavor as a return to the origins, nature, ecological architecture and simple summer houses. Despite this, Zara Home's designs for exterior decoration were not devoid of some distinctive design features for them in terms of practicality, elegance and some Modernity.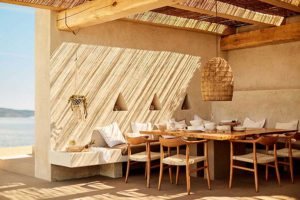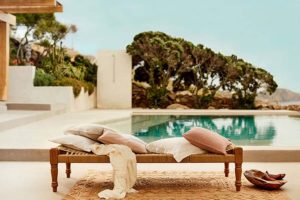 Outdoor sessions with natural materials
Zara Home has used natural materials, most of which are raw natural wood and are treated, of course, against moisture and damage factors, in addition to using linen and straw in the work of home accessories associated with gardening sessions and balcony decorating.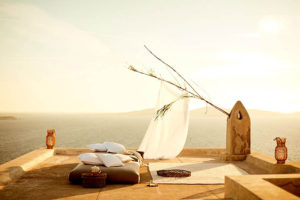 Simple colors and designs
As usual, Zara relies on an official color code in shades of white, beige and cream, along with brown and caffeine with some earthy colors, but in this group they have exploited the natural colors of the materials as they are with simple treatments to make their natural appearance dominate the design. Where all designs are simple and inspired by primitiveness that is in line with the philosophy of exterior decoration based on primitive environmental materials.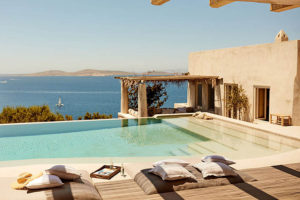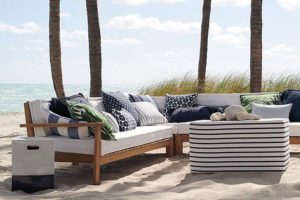 Serena-lily collection of outdoor decoration designs
This group was characterized by a variety of designs in which the designers were keen to use jungle ore and bamboo in the implementation of outdoor furniture, garden sessions, and rooftop and roof sessions.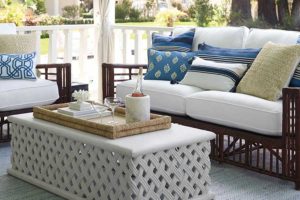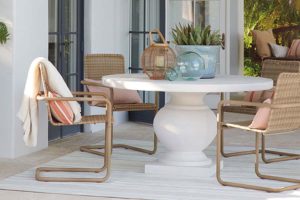 Outdoor sessions with dazzling colors
These ideas for outdoor sessions and garden decor depend on calm colors predominantly white bamboo and wood with some jungle colors and raw fibers, which harmonize well with the colors of the quiet furnishings and pillows that they use, which are inspired by the spirit of nature in the gardens and forests in the floral motifs, flowers and plants, or they are inspired by Spirit of the seas and beaches in shades of seawater and sky blue.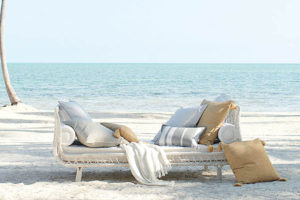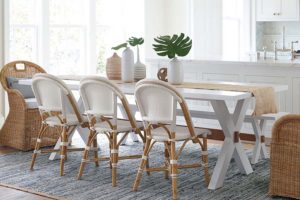 Luxurious outdoor seating, dining and outdoor decor
The "Serena-Lily" group for outdoor decoration, outdoor seating and home garden sessions is distinguished by the variety of designs for dining tables and outdoor dining tables, which it is pleasant for the family to gather around on summer nights in the home garden, or on summer nights in the gardens of beach houses and coastal villas.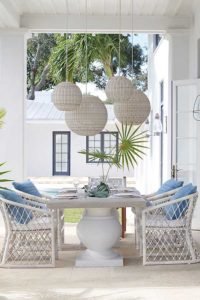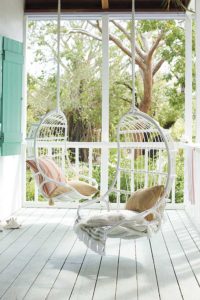 All this in addition to the designs of garden swings and swing swings from the trees, which make sitting in the garden, the roof of the house or the balcony of the house a permanent pleasure.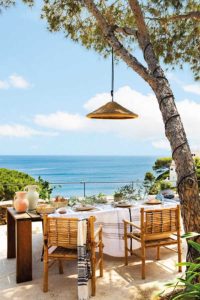 Outdoor sessions from H&M Home group
This year, H&M Home presents a summer collection with the flavor of outdoor decorations for gardens and beach houses, which also draws inspiration from the spirit of the seas and decorations derived from marine and aquatic designs as well as decorative units in textiles inspired by the spirit of tropical forests.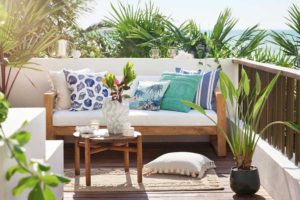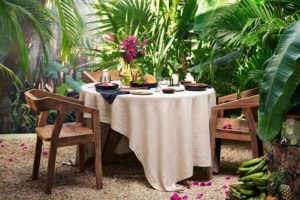 Various garden decorations and outdoor sessions
The diversity of the exterior decoration of H&M Home Group is what distinguishes it, as this year they presented designs suitable for beach and swimming pool sessions, as well as designs for garden furniture, outdoor seating and rooftop sessions, so that they covered all the needs of luxury villas and home decor designs. Various exterior decorations.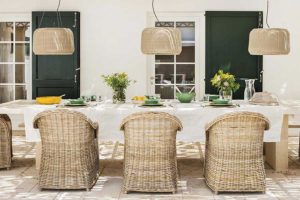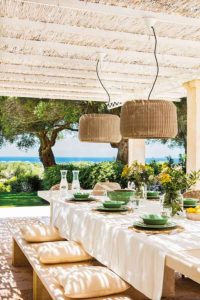 Also, check out the most amazing outdoor designs, rooftop sessions and garden décor here.
You can also see the coolest H&M Home designs this summer from here.
Also, you can browse the new IKEA catalog for summer decor from here.
Sharing is caring !