Welcome to our latest post Children's Bedrooms with Modern Designs – Important Tips and Ideas
.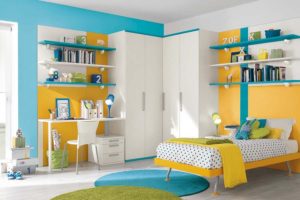 Children's bedrooms are their own kingdom that they grow up with, and their childhood memories are linked to it, as children's bedrooms represent for each child the place of his dreams and memories, whether in playing, studying or spending fun times with his brothers or friends.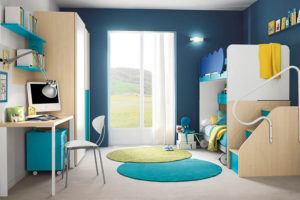 Therefore, care must be taken to make the designs and décor of children's bedrooms a gentle and fun place that makes the child enjoy his time in love and safety in an imaginary, dreamy, tidy and organized atmosphere. So here we offer you modern and modern designs for elegant children's bedrooms, in addition to important tips when designing children's rooms.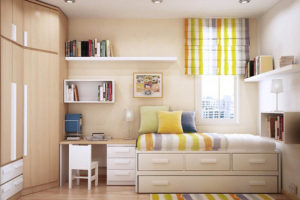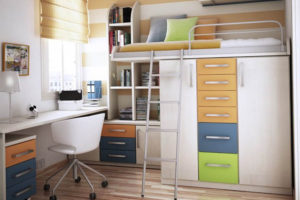 Tips for designing children's rooms
When designing any children's rooms, many basic factors and needs that the child needs must be taken into account, and the means of comfort, safety, and all factors of enjoyment must be taken into account, starting from the design of room furniture to the colors of wall paints, to wall drawings or wallpaper and walls.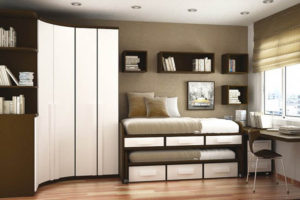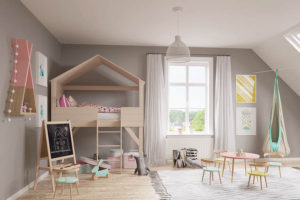 Cheerful colors for children's bedrooms
The design of the child's room must be characterized by delicate and cheerful colors, so that they are happy and provide the child with a lasting positive energy, especially the colors of orange with white or green with orange and yellow and also blue with white and yellow.
Storage units and places
The children's bedrooms must contain multiple places and solutions for storing things, toys, books and school tools, as a wardrobe or storage unit with shelves or drawers can be adopted from among the pieces of furniture in the room.
Drawers can also be included under the bed and under the study table, and in the case of children's bedrooms with a small or narrow space, shelves hanging on the wall above the study table or above the back of the bed can also be adopted.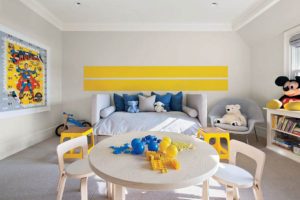 Wall drawings in children's bedrooms
Any children's room decorations are not without colorful drawings on the walls from which the child overlooks his favorite cartoon characters, or drawings of scenes from space, stars and clouds, or cartoons of magical imaginary worlds.
In the case of girls' bedrooms, the drawings of the girls' favorite Disney princesses can be adopted or drawings of flowers and delicate plant units can be made from the nature of the girls' bedroom decorations.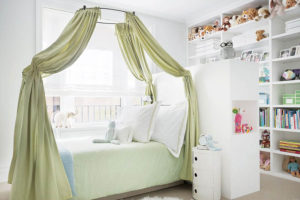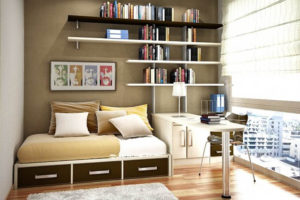 Thin wallpaper for delicate children's rooms
In contrast to the wall drawings, thin wallpaper can be placed to cover the walls of the child's room, so that it is printed with thin or fancy drawings that beautify the shape of the room and make it look bright, and wallpaper can be made in the whole child's room so that it covers all the walls or is placed in one wall and painted the rest of the walls.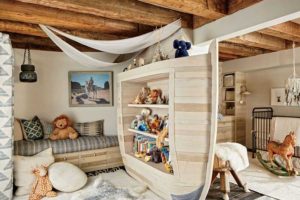 Play area in children's bedrooms
Whatever the area of ​​your children's room, it must contain an area – even a small one – so that it is designated for the child to play in and enjoy his time sitting on the floor of the room freely having fun with his games.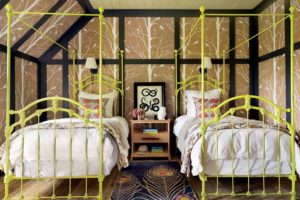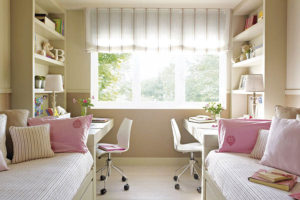 Library and place to study
It is important in the composition of children's room furniture that the room contains a table or a small desk for studying, and a comfortable chair is allocated for it so that the child does not hurt with repeated and continuous sitting on it, and this office can also contain drawers and small storage units that carry study purposes, books and notebooks.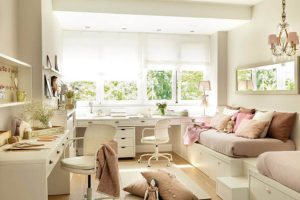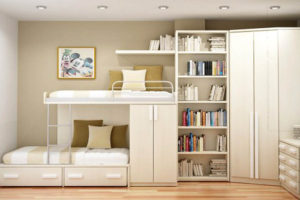 Natural light is important for kids' bedrooms
And for a healthy child's room full of brightness and joy, children's bedrooms must contain a source of natural lighting, such as an elegant window that enters the natural light of the child's room and stays in it throughout the day to enjoy lighting that stimulates positivity and activity and makes the surroundings of the room breathable and healthy.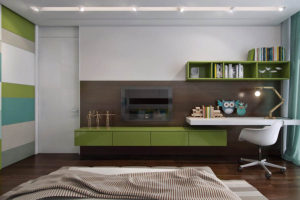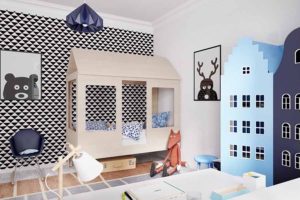 Kids bedroom furniture designs are borderless
In the designs of children's rooms and all the decorations and furniture of children's rooms in general, it must be taken into account that the furniture of the room is soft-edged and without prominent edges that may harm the child while he is rushing or playing inside the room, and even if you find some edges in some pieces of furniture, it can be covered with some small pieces that are sold This is why rooms are in some décor galleries and shops such as Ikea.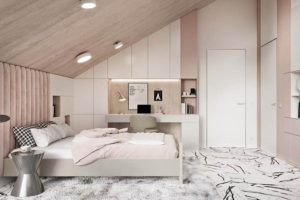 With these tips, we have provided you with a comprehensive guide with tips for designing children's rooms, designing children's bedroom decorations and children's room furniture.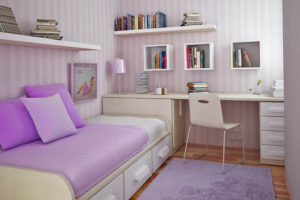 You can see many amazing kids room designs here.
You can also see IKEA children's room designs from the new IKEA catalog here.
Also, for those looking for girls 'bedroom designs, you can see the most amazing designs of girls' rooms and girls 'bedrooms from here.
Sharing is caring !