Doubts are raised by the fact that carpets are problematic enough to maintain. The main thing is to choose the right product, and then you will get a practical and aesthetic thing in your interior.
Key Requirements
When choosing a carpet for the kitchen, you should select a model endowed with such characteristics as:
Practicality;
Dirt resistance;
Immunity to moisture;
Easy to care for;
External appeal;
Compliance with a given interior style.
Therefore, pay attention to the composition of the carpet, the presence of a special impregnation, giving the product moisture and dirt-repellent properties.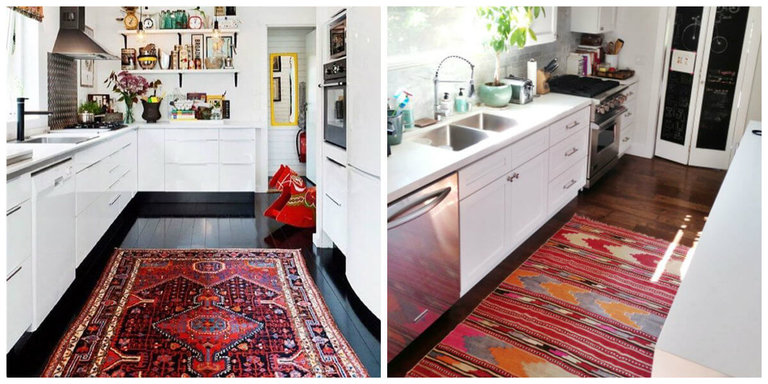 The design of the carpet is important not only in terms of the aesthetics of the painting. On a coating with small multi-colored and dark patterns, various dirt and stains will not be so clearly visible.
What to look for
Let us dwell in more detail on the features and nuances of choice that will help you find the most optimal carpet for your home.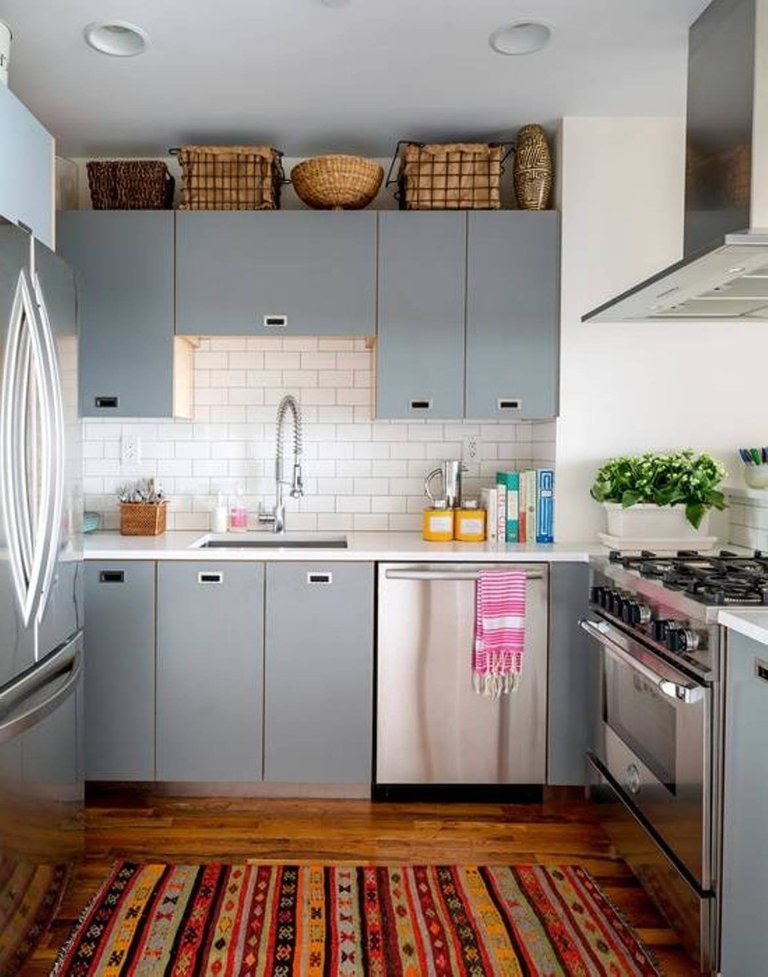 The size
Choose the size of the carpet so that later you do not stumble over its edges, pulling and sliding chairs.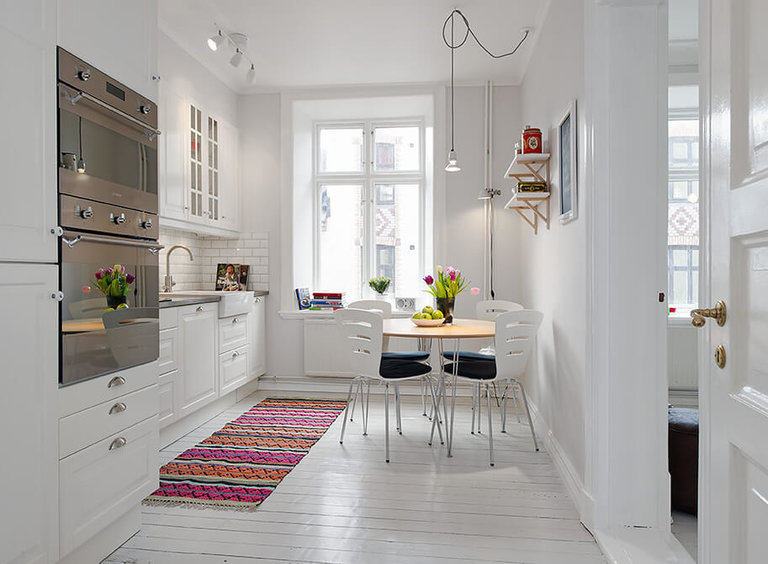 To do this, measure your table and add 60 cm to each edge of it. This is the minimum figure, ideally the stock should be large.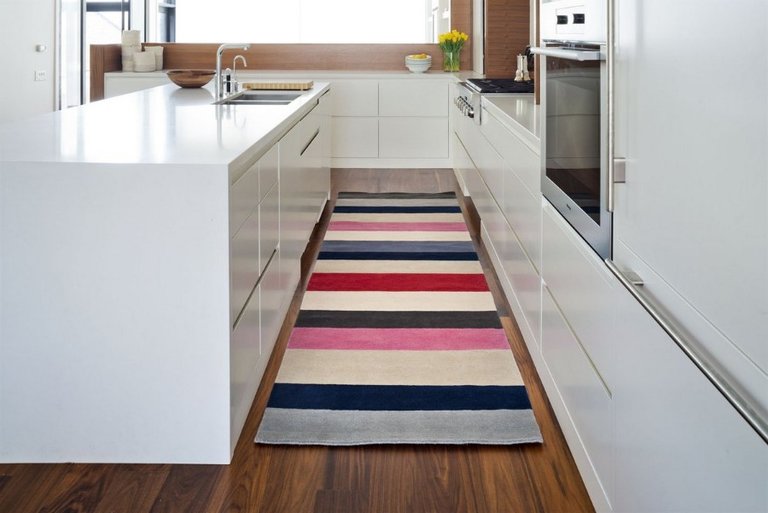 It is better to take the appropriate floor measurements as well. If the boundaries of the area you defined will intersect with the places where furniture is installed, consider rearranging.
Pile
Long soft pile is an excellent option for a bedroom, living room, nursery, but not a kitchen. It will be difficult to avoid spilled liquids, dropped food, which will have to be cleaned up. In addition, the long pile will hinder easy movement of the chairs.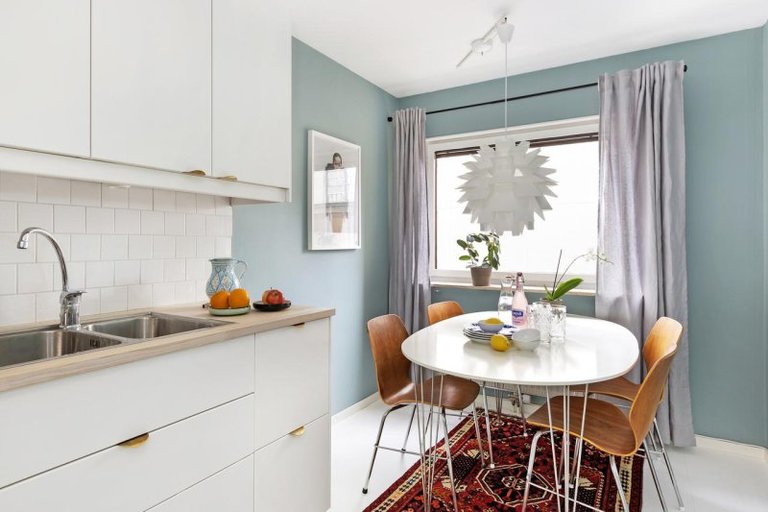 The most practical option for this room is short-nap or lint-free models. They are easy to clean.
Decorative component
It is optimal to choose a carpet even at the stage of kitchen design development, because this way you can purchase a model that can set the general tone for the interior, become an exquisite and non-trivial thing in it.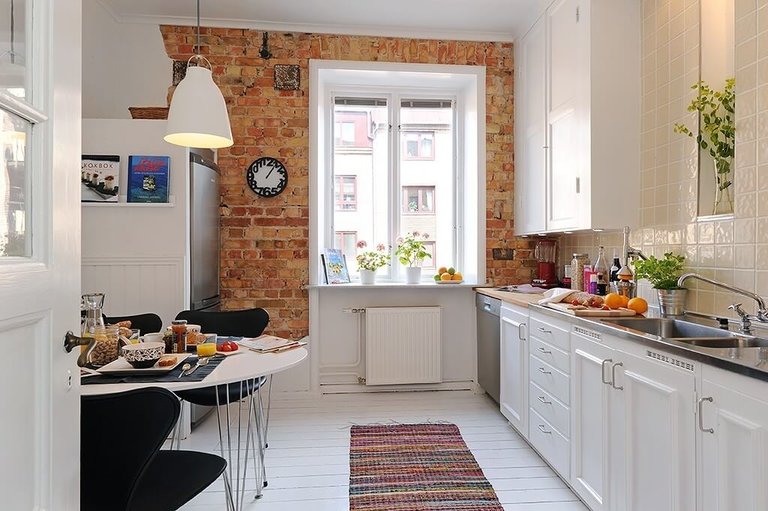 He will provide significant assistance in determining the color palette when decorating a room. Choose a carpet background shade as the main color for your walls.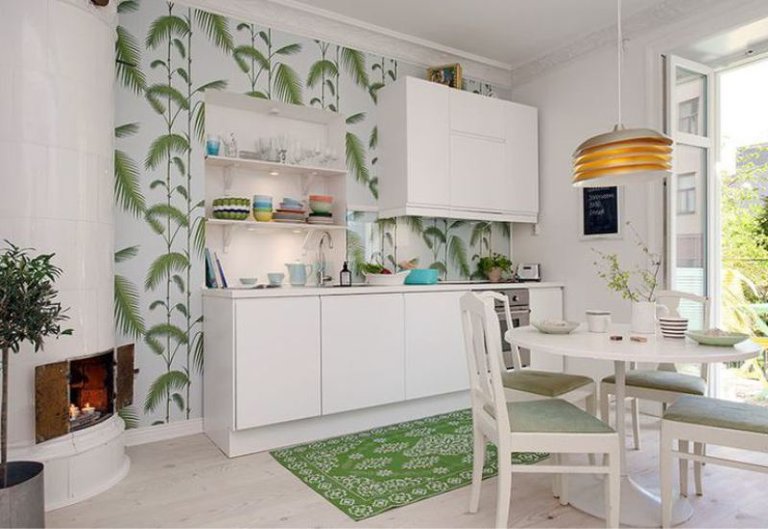 Accent tones for decorative objects can be drawn from the brighter elements of the coating pattern. These colors can be used in wall decorations, decorative utensils, and other textiles, from curtains to cloth napkins.
Easy to clean
Wool and cotton are materials that lend themselves to fairly simple cleaning and maintenance. If you want your carpet to be natural, then give preference to these particular components.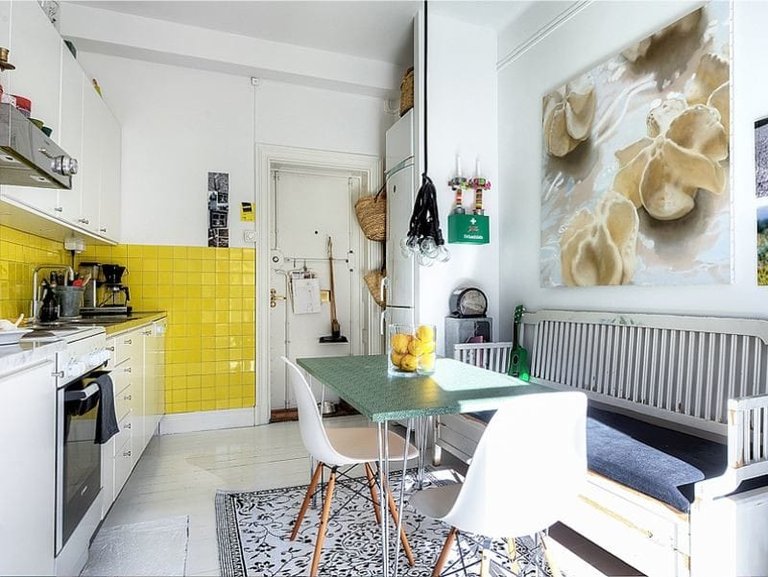 Modern textile manufacturers began to produce textiles based on synthetic components, impregnated with dirt and water repellent compounds.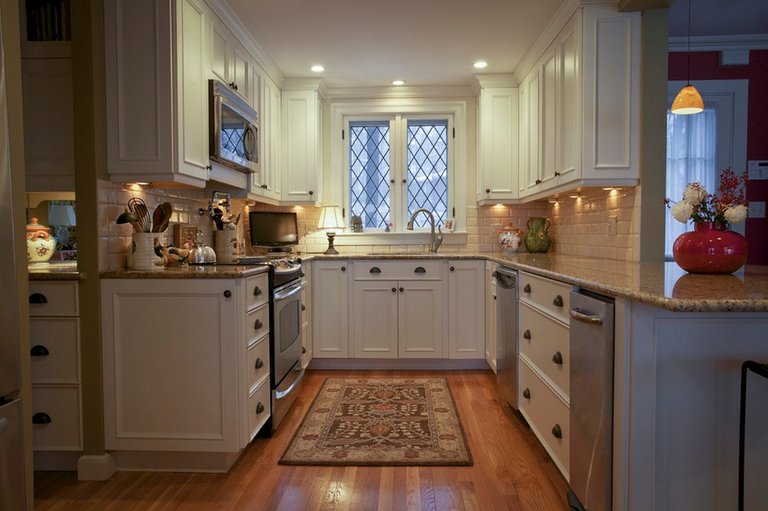 It is characterized by increased resistance to external factors, as well as the ability to withstand frequent cleaning, while maintaining its original aesthetics and attractiveness.
Carpet tiles
Today, carpet tiles are gaining momentum in popularity. It is distinguished by a wealth of colors, textures, patterns, practicality and ease of installation.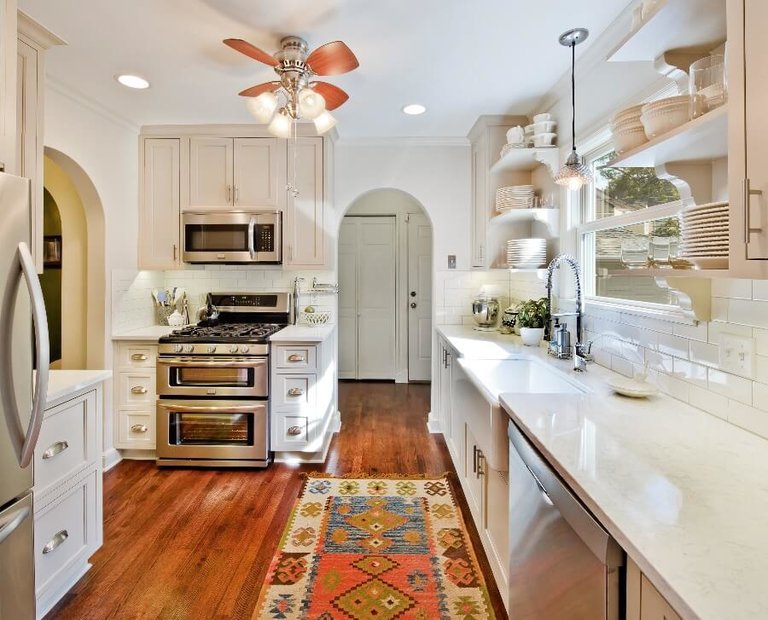 The squares can be fastened together in any order, creating configurations of any shape and size.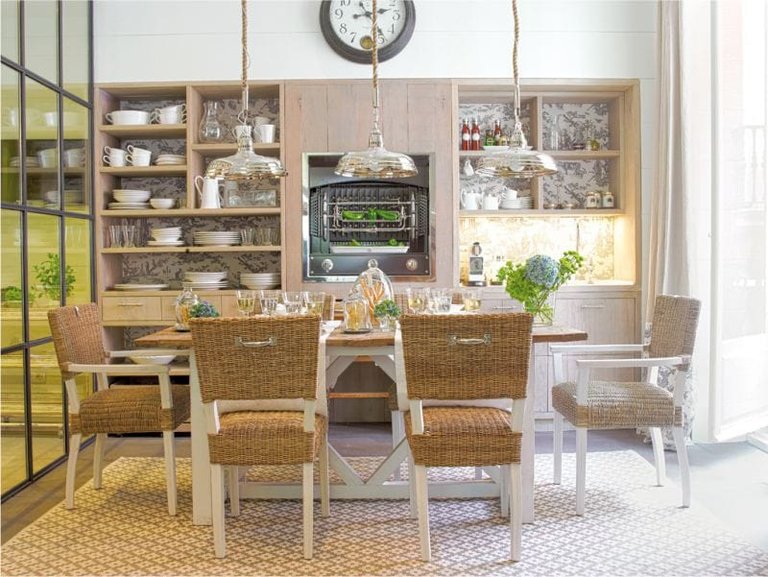 If one or more squares get so dirty that you cannot remove this contamination, then they can simply be replaced with new ones.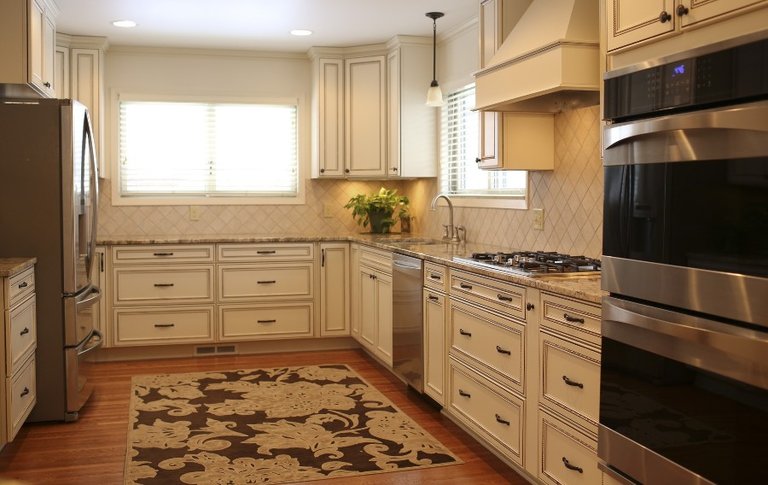 Having stopped your choice on this option, be sure to lay the appropriate stock at the purchase stage. This will save you the trouble of running around the shops afterwards looking for the exact same coverage as yours.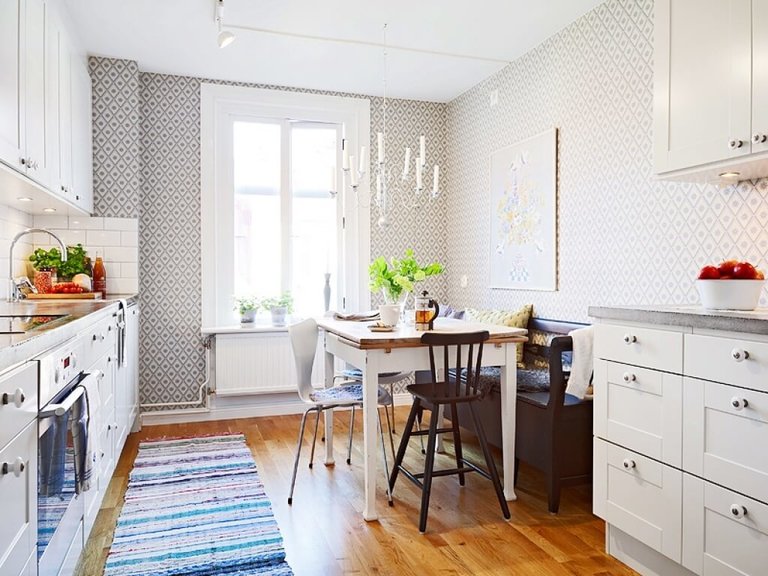 Natural materials
Reasonable price, classic external solution, original texture – these are the key advantages of such natural materials as matting, tourniquet, sisal. Cotton and wool are very easy to clean.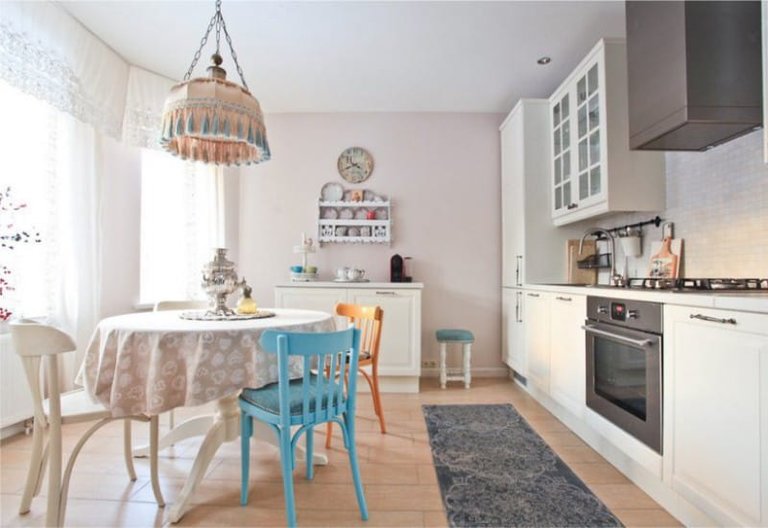 It's all about the texture of the coating. It is much easier to remove dirt from thinner and smoother weaves than from coarse and dense ones. In some cases, cleaning may not be possible at all.
The form
The shape of the carpet should fit optimally to the configuration of the room. For square rooms, square and round models are suitable, for rectangular ones – rectangular and oval.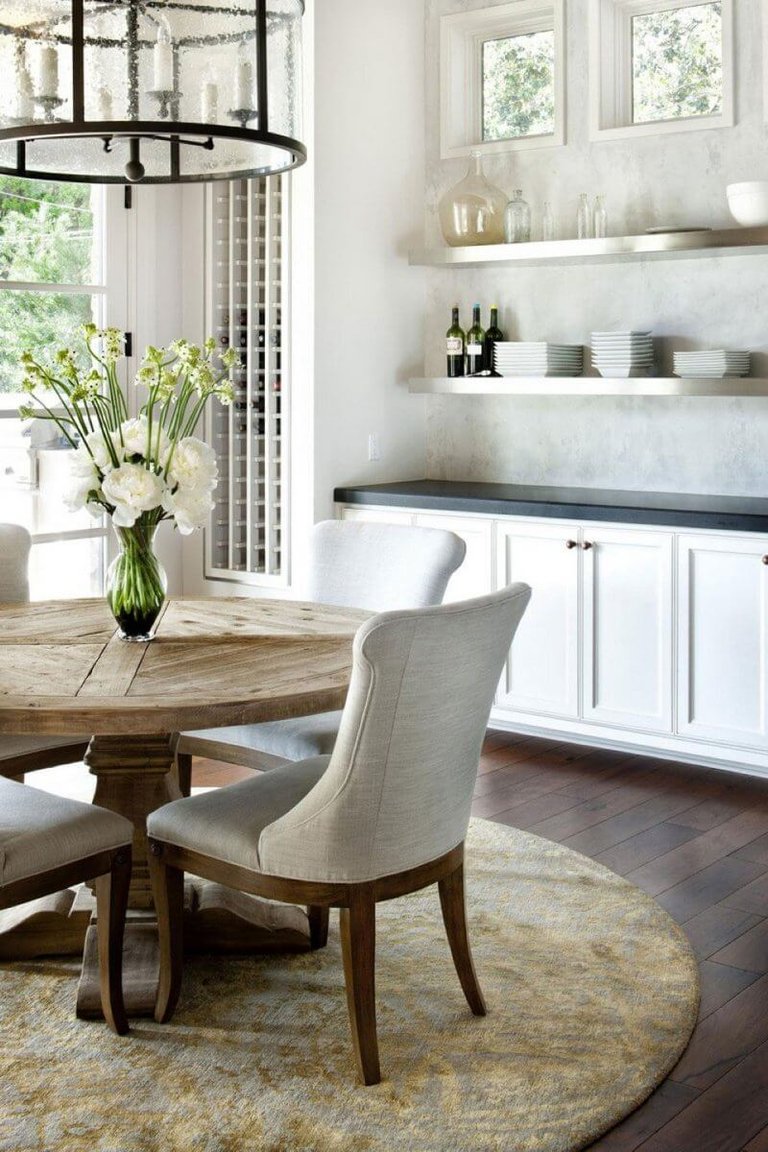 It is also important to consider the shape of the dining table. A clear repetition of the configuration will bring order and harmony to the interior.
Color solution
Too light shades should be excluded, even if you find an extremely beautiful and effective model. In the kitchen, she will not retain her ideal pristine beauty for very long.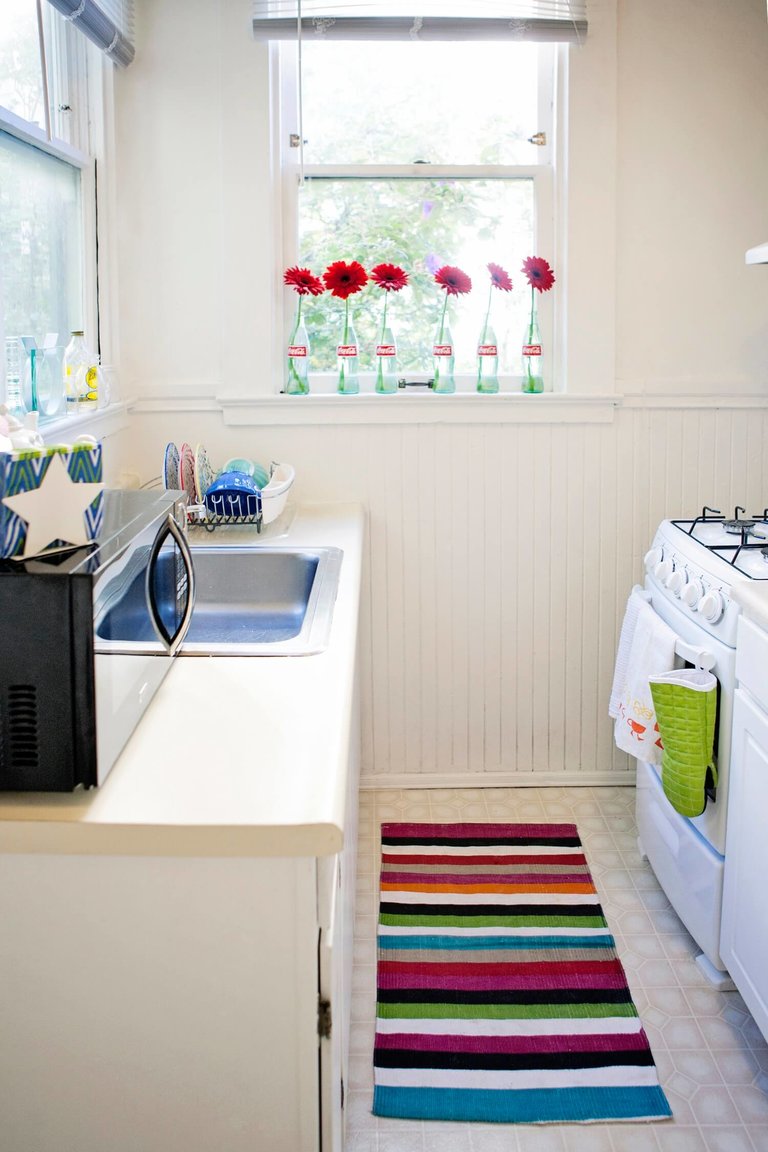 Deep rich shades will become more practical, as will patterned finishes.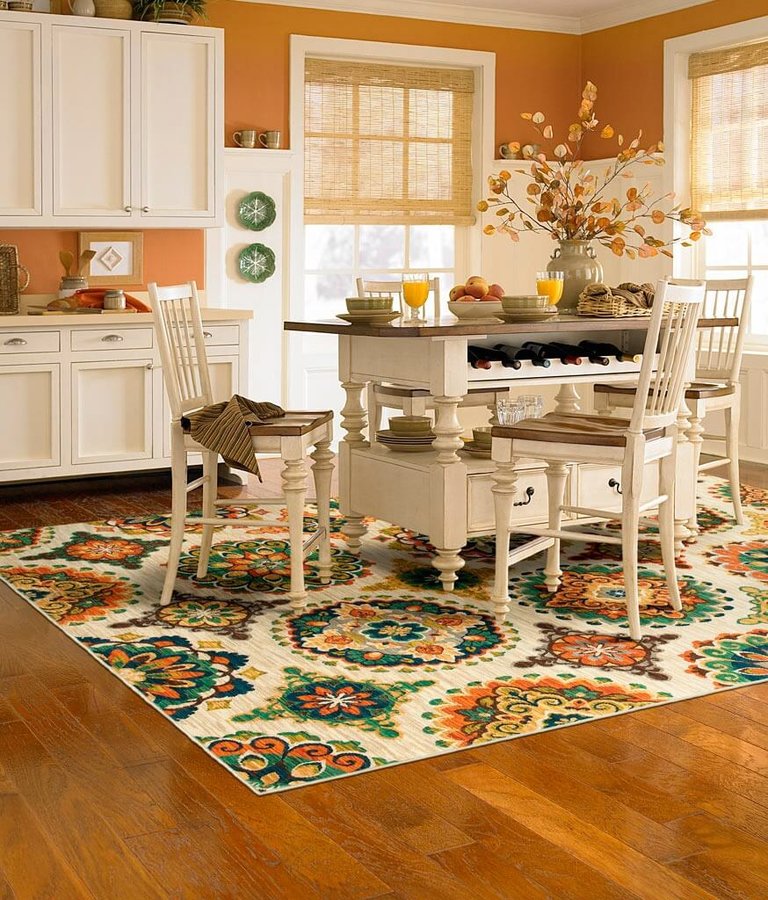 Among the variety of textiles, it will be easy to find one that fits perfectly into your interior style and design. Be sure to consider the overall color palette of the room.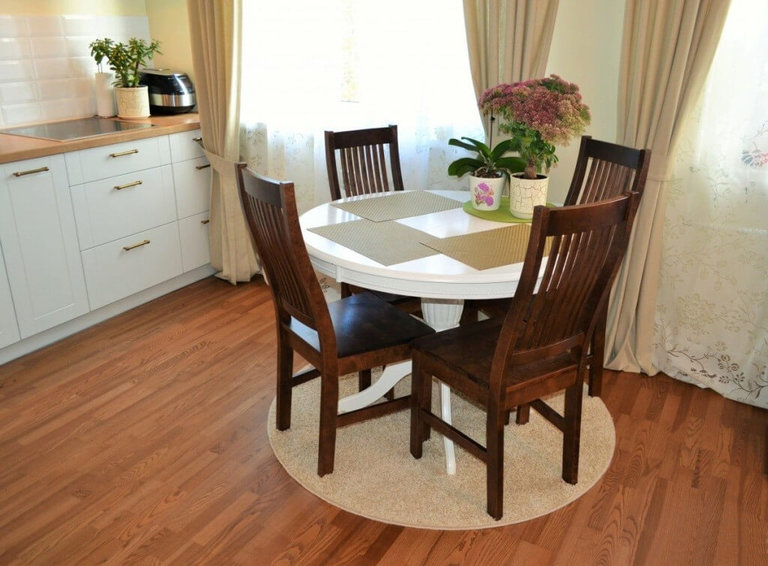 As you can see, you can use a carpet in the interior of the kitchen, you just need to know the features and nuances of its choice.