Welcome to our latest post Vintage style in the decoration of elegant reception rooms and living rooms
.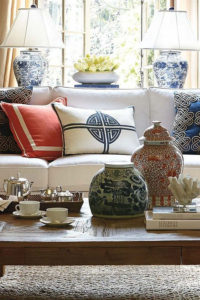 vintage The vintage style of decoration is a rich and elegant style based on simulating home decorations in the 1960s and earlier in a contemporary style that suits modern home decorations, as it is a style loved and highly preferred by lovers of heritage and lovers of everything old.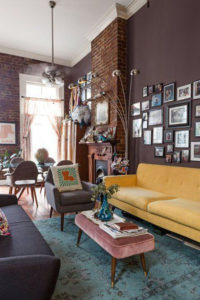 This style has recently started to spread among designers in luxury home interior designs, where the designer designs home furniture in the style of furniture that was used in the sixties and combines it with some old accessories and some classic-style furnishings, all in a calm and harmonious color framework that tends most of the time to color White, beige and earthy colors.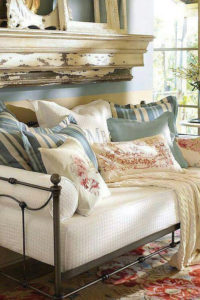 The vintage style of decoration varies from country to country. Each country has its own colors and heritage, but they all share the same style that designers follow, so the style of decoration depends on several factors that determine this style and strengthen it in the design of the decor as a whole.
Raw materials in the vintage style
The vintage style is based on the use of traditional materials such as leather, embroidered and woven fabrics, and wool floor upholstery.
Colors
Vantage decorations are characterized by soft, light, non-glaring colors that tend to white or beige, but it does not always prevent the use of bright colors in a small percentage through accessories or carpets
the woods
The vintage style characterizes the use of old wood or that has been made to look old and worn out, which appears as if it has lost a layer of paint from above, giving the piece of furniture or decoration an exceptional beauty and a lovely primitive shape.
Decorative accessories in vintage style
One of the most important features of the vintage style is the use of simple or traditional decorative accessories, whether they are hanging on the walls, old paintings, or antiques spread on shelves or ceramics and ceramic dishes, and we always find some oriental touches in the decor of the vintage, represented in oriental furnishings, cushions and oriental carpets.
Watch the photos and contemplate the beauty and luxury of the vintage style in the designs of the living rooms, reception rooms and luxurious living rooms.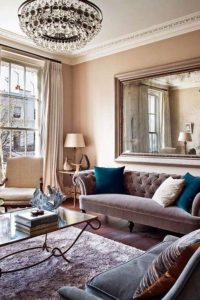 Don't forget to share this post with friends and family !