Welcome to our updated post Gypsum wall decor, luxurious gypsum and gypsum board decoration designs
.
These days, gypsum and gypsum board decorations are the fashion of the era in home décor, as gypsum décor is an essential part of the luxurious appearance of any home decor, especially in villa decorations and designs.
Whether it is gypsum and gypsum board decorations in the ceilings or gypsum wall décor, the two types give home decor luxury and beauty.
Here, we gathered for you in Arabia Decor magazine luxurious and distinctive designs for gypsum wall decor, which fits corridors and roads inside the house and forms elegant designs for arches and openings between the rooms of the luxury home.
Gypsum wall decoration for villas and palaces
There is no doubt that gypsum wall décor is always associated with the décor of luxurious villas and palaces and elegant classic-looking homes that maintain a luxurious level of design and interior decoration.
Corbels in gypsum wall decor
Cables are one of the most important parts of gypsum wall decor, and for those who do not know them, the cabels are decorative stands found in the openings of the architectural arches to appear as if the arch begins and ends with them on the opposite side.
The shapes of the cables vary, including classic gypsum cables and modern gypsum cables, to suit all home tastes and various décor.
Gypsum wall decor in Moroccan decor
Gypsum wall decor is one of the important and strongly distinctive features in Moroccan home and villa decoration, as it is the basic material for forming the Moroccan arch and for forming the luxurious Moroccan decorations and inscriptions on the walls.
Although the gypsum and gypsum board decorations in the walls appear to be more luxurious, beautiful and multi-detail in classic decorations, when employed in the modern decor they also appear in their elegant and luxurious form, and perhaps this is one of the important aesthetics of gypsum decorations, as they are characterized by flexibility and diversity that distinguishes them and always shows the beauty that Makes home decor look bright and luxurious.
Enjoy this selection of gypsum and gypsum board decorations and see how luxurious and elegant they are and add luxury to home decor.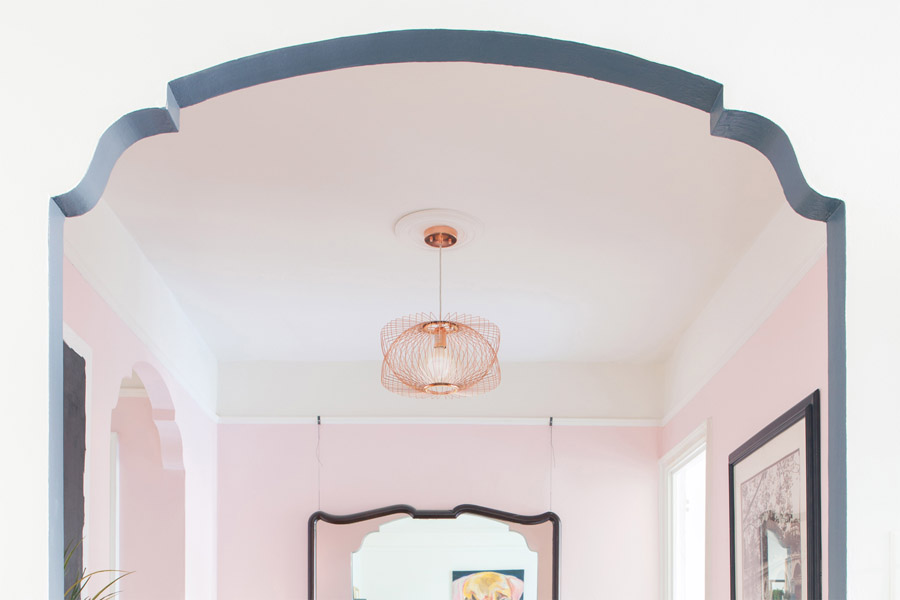 You can see very impressive modern gypsum ceiling designs from here.
You can also see the most luxurious modern gypsum and gypsum board decor designs for this year from here.
From here, you can see a new collection of the latest designs for gypsum wall and ceiling decoration.
Don't forget to share this post with friends and family !