Welcome to our updated post 10 gorgeous kitchens in white – Decorat magazine
.
White color is one of the best choices for a kitchen because it gives a feeling of radiance and breadth even in small kitchens. Some people may think that white is not suitable for the kitchen because it gets dirty easily, but this problem can be solved simply by choosing good-quality paints that can be cleaned and do not change color over time.
To help you design the perfect white kitchen, we brought you pictures of 10 wonderful white kitchens that vary between classic and modern .. Watch them with us and don't forget to share your opinion with us.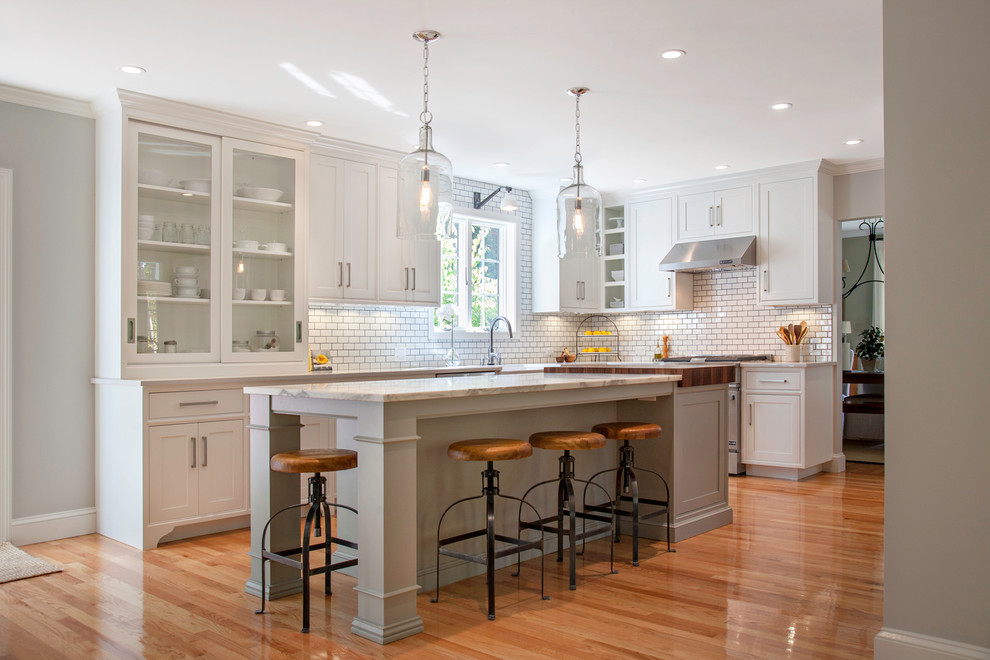 The simple designs of the cabinets look great with the white color .. And to give the kitchen an extra touch of elegance, you can choose a distinct wall design inspired by the shapes of bricks and stones.
A light wood floor works well with the white color of the cabinets, and in this impressive kitchen, innovative lighting units spread across the length of the kitchen play an essential role in creating a distinct look and a stylish modern touch.
The use of marble in kitchen walls and surfaces gives it luxury and sophistication, and to maintain the bright look of the white kitchen, choose a light color marble such as light gray.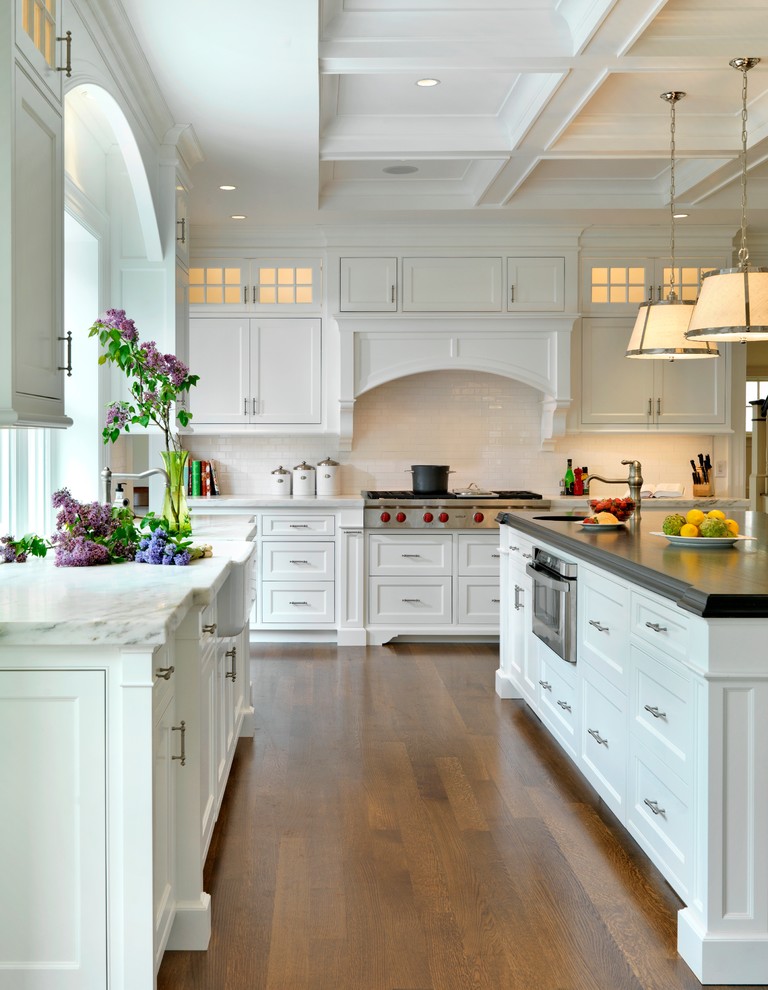 If you like classic decor, these designs for the parts surrounding the stove give the kitchen a luxurious and classic feel, and we recommend that you choose a design that includes shelves and storage spaces to achieve both functionality and beauty.
As you can see, dark surfaces in black or brown can be an excellent choice for a white kitchen, as they define and highlight some important parts of the kitchen, and the strong contrast between white and dark colors gives an elegant and attractive appearance.
Click on the image to view it in a larger size
Blue tiered tiles, cross beam design and color also combined to give this kitchen a different look and artistic touch.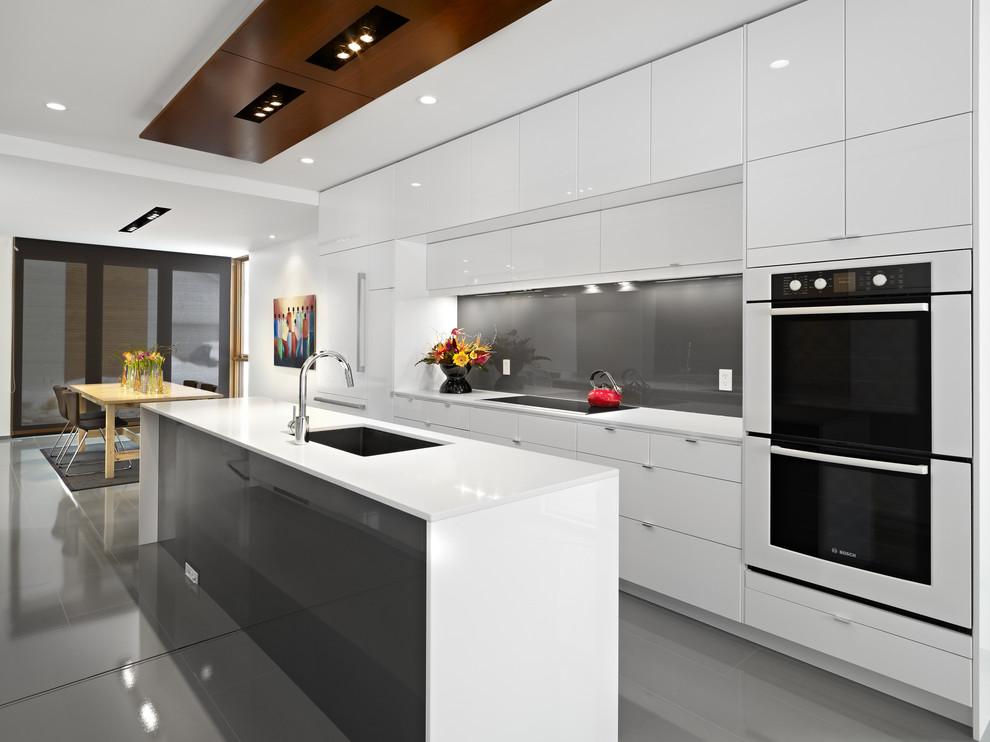 The white color looks great in modern kitchens as well … especially with the choice of glossy paints for cabinets, so that white becomes a bright luster and modern elegance.
Decors and accessories are an essential element in the appearance of the kitchen, and as you can see here, lighting units and cabinets accessories add distinction and luxury to the kitchen, while flowerpots give it joyful touches of color that increase its brightness.