Welcome to our latest post Gypsum and gypsum board decoration in modern style for luxury home decoration
.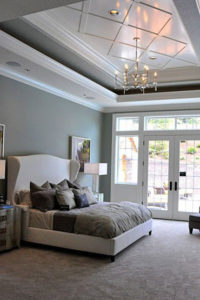 Gypsum décor and gypsum board decor are among the most prominent decor trends that have spread around the world in recent years, which are called false ceiling gypsum board- or fallen ceilings and sometimes called suspended ceilings.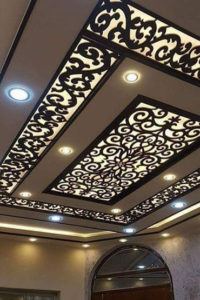 Where decor designers use gypsum material and ready-made gypsum boards to create gypsum decoration designs for ceilings and walls that give home decor design beauty and luxury and make the place enveloped with an elegant aesthetic touch
Image Sources: pinterest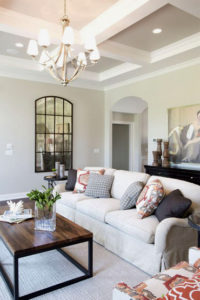 Gypsum and gypsum board decorations are an easy and very practical way to cover the ceilings quickly and easily, as well as they are not expensive and quick to accomplish and give amazing results in the design of the interior decoration of the home.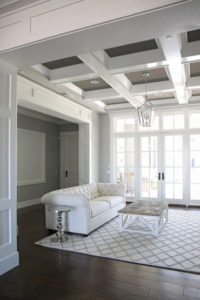 Gypsum décor can be adopted with a special design for each room of the house, so an embossed gypsum décor can be made with elegant decorations for the main room and a smooth gypsum décor without engravings in the dining room, as for the children's bedrooms, it is possible to make colorful gypsum décor in bright colors that match the joyful colors of children's rooms.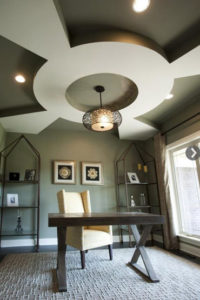 This can be applied to many other ideas for gypsum decorations inside the home decor, where you can switch between the previous ideas and you can add to it making some decorative fillings in golden color in some rooms such as the reception room, salon or living room.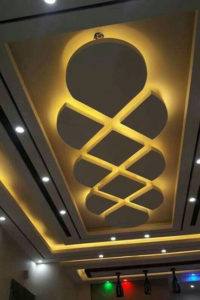 Modern gypsum decor
Modern gypsum decoration is always distinguished by its absence of decorations and inscriptions, as the decorator relies on abstract geometric formations and elements devoid of detail and is characterized by its simplicity and delicacy and can be done on the ceiling with varying levels of thickness.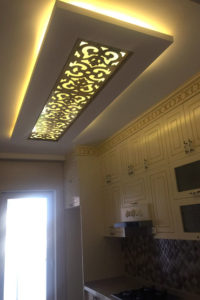 The ceiling can also be divided into multiple sections to make the ceiling look like a group of circles, squares, or any other shapes, so that special lighting units can be installed inside each of these sections.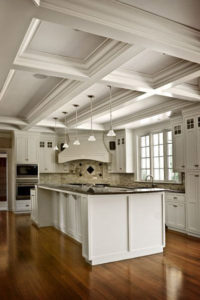 One of the most important features of gypsum decors in ceilings is to give the ability to make units and lighting elements inside them, so that they give a modern aesthetic appearance and at the same time do not occupy a space from the space of the room.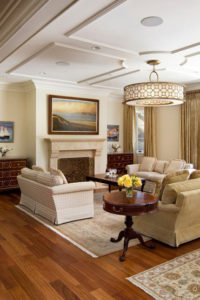 Classic gypsum decor
There are two ways to make classic gypsum décor, whether it is plaster of ceilings or walls, the first method is to make gypsum units through ready-made molds and then install them on the ceilings or walls, and the second method is molding and forming gypsum directly on the ceilings and walls through molds and ready-made forms in which the formation Gypsum dividers, cornices, corks and various ornaments.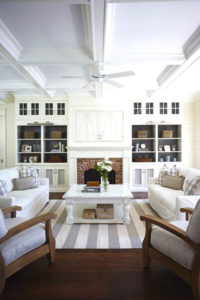 Important advantages in gypsum decoration
Among the features that are unique to gypsum décor, especially in ceilings, is its moisture resistance and fire resistance in addition to the flexibility to implement any drawings, patterns or decorations for any design of both ceilings and walls.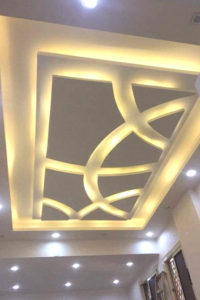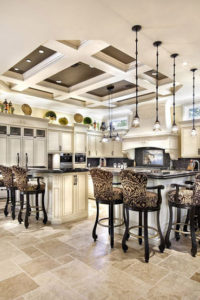 We hope you enjoyed this collection of gypsum decor designs.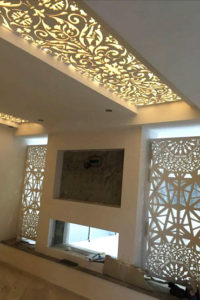 For more gypsum decoration designs, you can see this group from here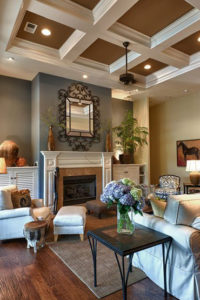 To see amazing designs for gypsum and gypsum board decor, here
You may also like this rare collection of luxurious gypsum decor designs from here
Don't forget to share this post with friends and family !