Welcome to our updated post Wooden Kitchens and Modern Italian Kitchens by Scavolini Kitchens
.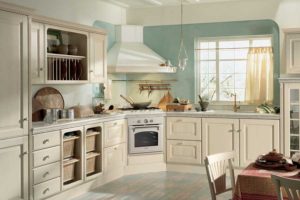 Despite the spread of styles and types of kitchen decor materials, whether metal kitchens, acrylic kitchens or treated industrial wood, there are still modern wooden kitchen designs that can bring you the modernity and beauty that you seek in kitchen designs.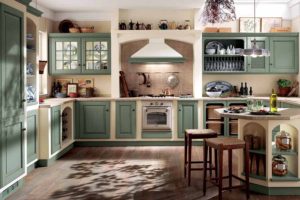 Where wooden kitchens represent a title of beauty in addition to elegance and luxury, especially if the kitchens are of the finest Italian kitchen designs currently available, and Scavolini Kitchens is the pioneer in designing modern kitchens, which is characterized by the designs of luxurious kitchens associated with designs of luxury home decorations and designs of modern villas, which are characterized by luxury in appearance, design and materials used .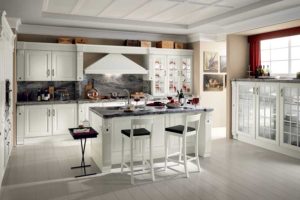 Quiet colors reveal the beauty of wooden kitchens
The Scavolini Kitchens brand relies on a pallet of calm colors with elegant shades to suit all tastes, and the kitchen appears luxurious in line with the quality of the design. We see wooden kitchens that show the effects of wood texture and we see white and light colors dominate most of the designs, and yet we find some kitchens in dark colors that make us feel that we are in front of Royal kitchen designs in royal blue and glossy black.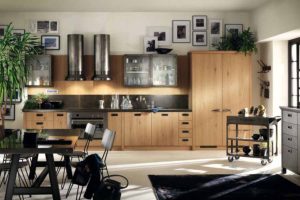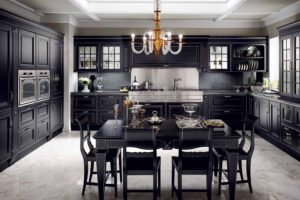 Modern wooden kitchens
Scavolini Italian kitchens rely on the finest designers of kitchen solutions in Italy, so that they always guarantee high quality standards in every design or unit they provide for any set of kitchen designs they produce, especially if they are wooden kitchen designs, where designers can innovate and create using the finest and finest types of natural wood that show their beauty with each One of the modules forming a kitchen design.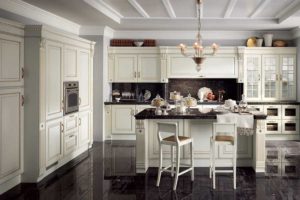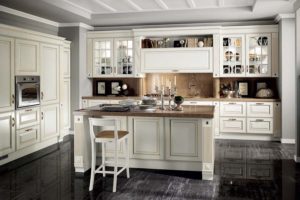 More flexible wooden kitchen designs
The Italian kitchen designs presented here are based on the belt in stove culture, which is integrated into wooden kitchen units so that we see the stove occupying a side unit from one of the kitchen floor cabinets or occupying part of the kitchen island.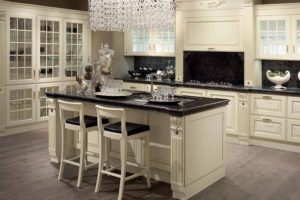 We also see the ovens employed within the design of the kitchen units to look like they are, and the wooden kitchen is one unit not separate, which gives the kitchen a special elegance and elegance.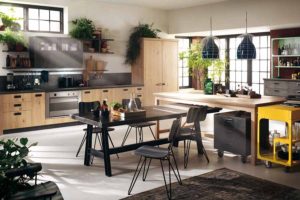 Wooden kitchens with a variety of tastes
Scavolini Kitchens exports a variety of wooden kitchen designs to suit all tastes, so we find wooden kitchens in a very modern, simple and devoid of details, and we find a modern design that takes inspiration from some of the famous Italian classic ornaments, and we also find a design that mixes wood and metal to look like the vintage style of the 1960s.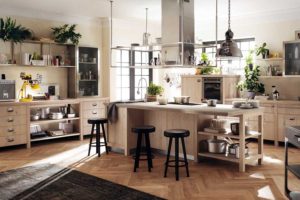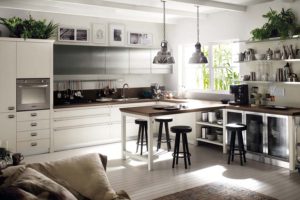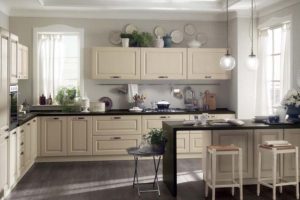 Kitchen table or kitchen table designs (kitchen dining table)
Scavolini Kitchens is keen in all its designs to design a dining table for each design that fits in the design style and shape and its size commensurate with the size of the kitchen units and its area as a whole, so we see the design of a large separate table with a set of dining chairs in the spacious kitchens with open spaces.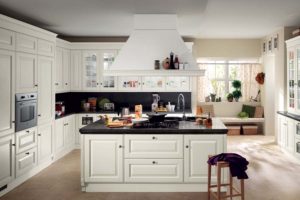 On the other hand, we see a limited or small kitchen table in narrow kitchens or small kitchens, and the table may also merge with one of the wooden kitchen units or connect to the kitchen island to appear as one combined unit that reduces space waste.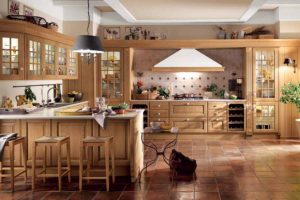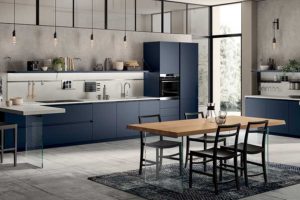 Watch this unique collection and marvel at the beauty of the designs that we have chosen.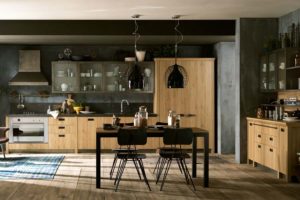 You can also see from here the best designs and storage solutions for modern kitchens.
You can see this luxurious collection of modern kitchen designs here.
Check out the 15 coolest modern Italian kitchen designs here.
Sharing is caring !