Welcome to our latest post Selection of interiors + designer tips
.
How a kitchen with zebrano elements can look like and how you can use this color in almost any interior, you can see in the photos below.
Zebrawood, West African timber with characteristic wavy or intersecting fibers, already by its name alone indicates its color.
Since, due to the huge demand, this tree was on the verge of extinction, it became necessary to create substitutes with the same color. If objects and decorative elements made of natural zebrano are today a luxury, then its analogues are quite affordable and are widely used in the design of modern interiors.
Fashionable, beautiful and practical
Why does Zebrano continue to confidently conquer the design world? Well, here are some reasons:
1. Its great advantage is the variety of colors and different degrees of contrast, as a result of which zebrano – of course, with the correct "dosage" – will organically fit into any, and not necessarily modern or exotic interior. We suggest you make sure of this by looking at the photos we offer.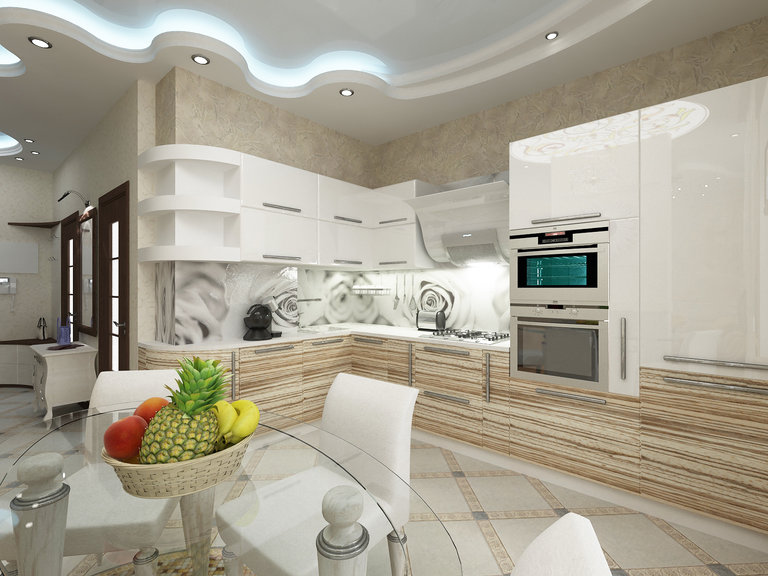 2. A large role was played by the variety of materials with zebra-like colors. If you are not ready to purchase striped laminate or ready-made furniture in zebrano colors, you can limit yourself to linoleum, tiles, self-adhesive foil or wallpaper. It is not necessary to make all kitchen furniture striped, because it is enough to paste over only its facade. Just a couple of zebrano notes in your kitchen will create a sense of novelty and comfort.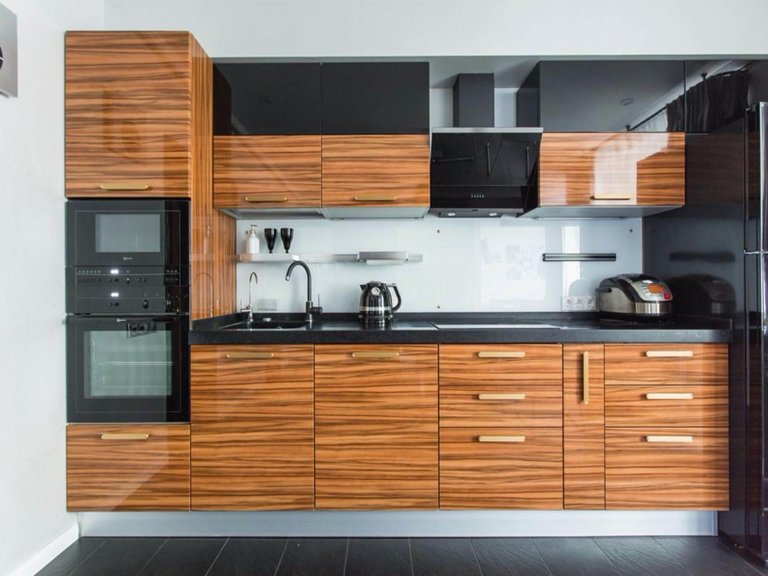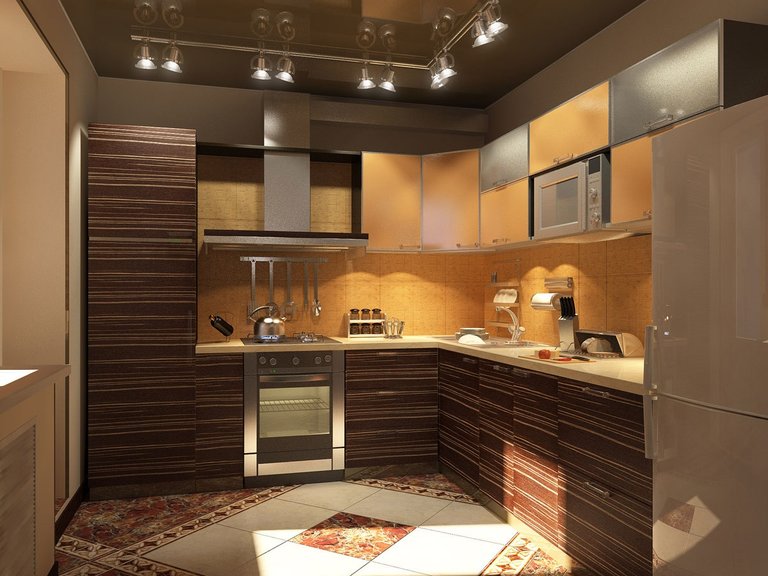 3. You can not only choose the color that appeals to you the most and is combined with other interior elements, but also the arrangement of the stripes. It can be horizontal, vertical, or even diagonal.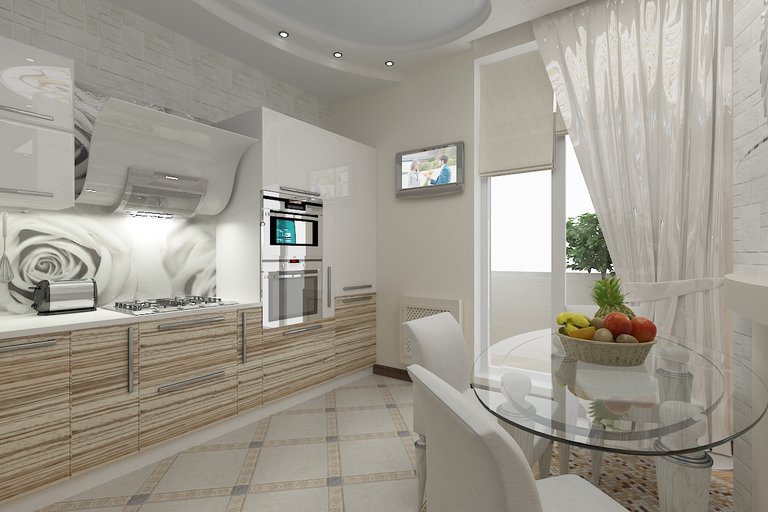 4. The surface can also be varied – there is a zebra-gloss and somewhat less practical for the kitchen, but still a very beautiful matte version.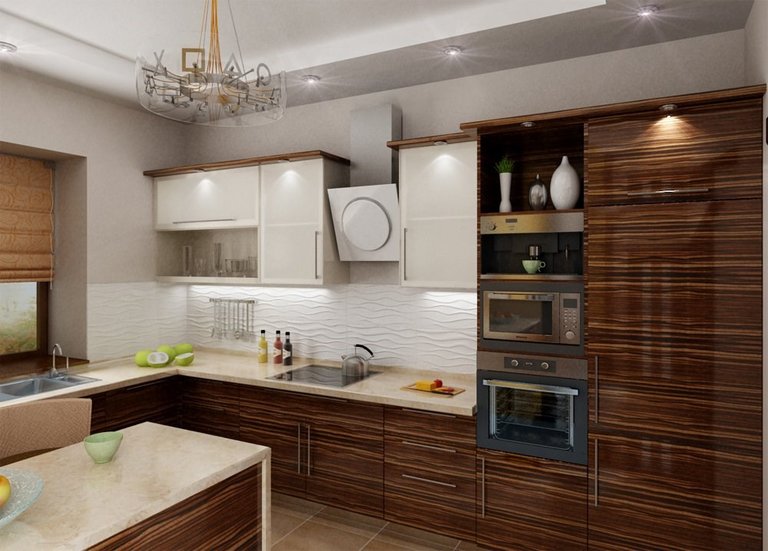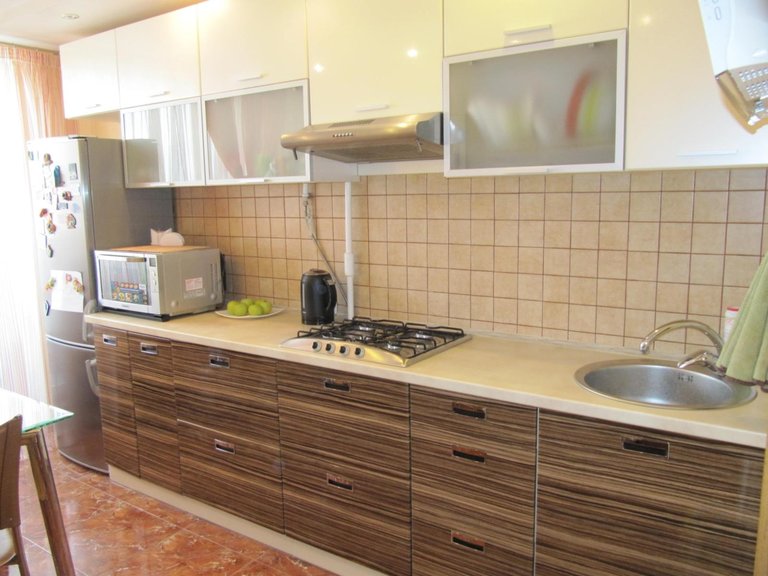 5. Zebrawood – this is a great opportunity to use the well-known design technique "light top, dark bottom". Plus, zebrano colorways can help divide your kitchen into separate mini-zones.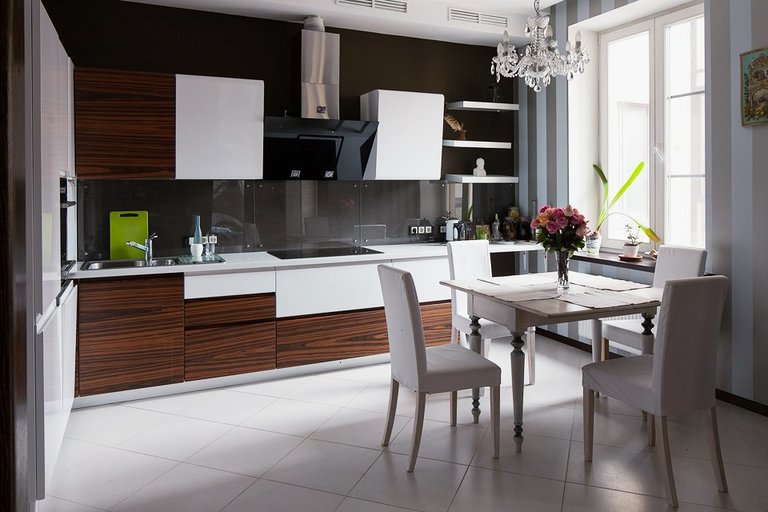 6. Let's not forget about the practical side of the matter. Compared to a single color, the striped surface hides various dirt very well. Remember how quickly the snow-white facades of kitchen furniture lose their innocent purity and how you can clearly see the dust on a plain floor.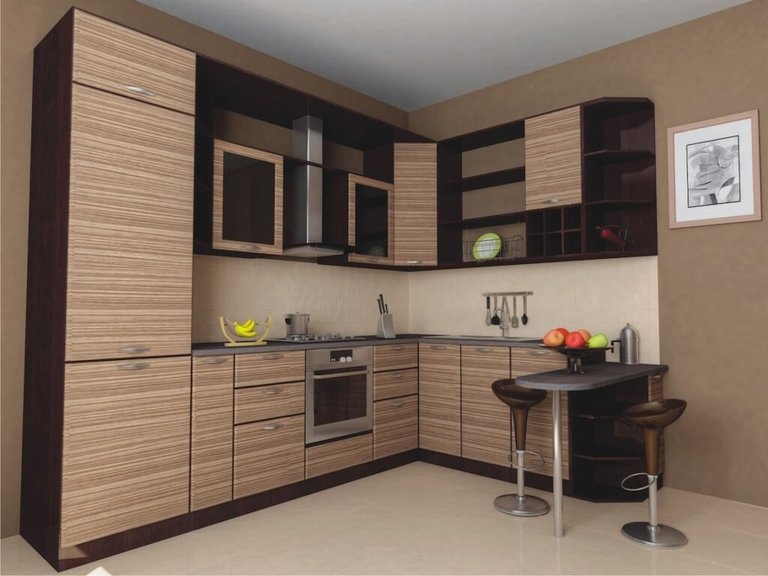 Interesting fact: Have you ever wondered why the zebra has such a bright, contrasting color? After all, it does not merge with the terrain at all, but on the contrary – it is striking. Scientists were also interested in this issue. Studies have shown that this particular color is least liked by … flies. Suddenly, huh?
How best to use zebrano in kitchen decoration
Here are some generally accepted guidelines for using zebranos in the interior, which, however, should not keep you from experimenting:
Zebrano does not go well with color variety, as well as with an abundance of decor, so it is best used in minimalist-style interiors, as well as in high-tech, modern or ethno kitchens. At the same time, there are some pretty successful experiments to refute this;

Zebrano will look great with warm, light colors and individual bright elements in the interior;

it is very easy to overdo it with it, so the zebrawood should take up no more than 20-30% of the space. Do not overload yourself and others with a pile of lanes. A striped, albeit stylish countertop will simply merge with the floor of the same color.

Probably not worth talking about the incongruity of zebrano walls and furniture of the same color. It is best to use contrast: if light tones dominate in zebranos, furniture should be dark, and vice versa. Or use zebrano for individual furniture inserts.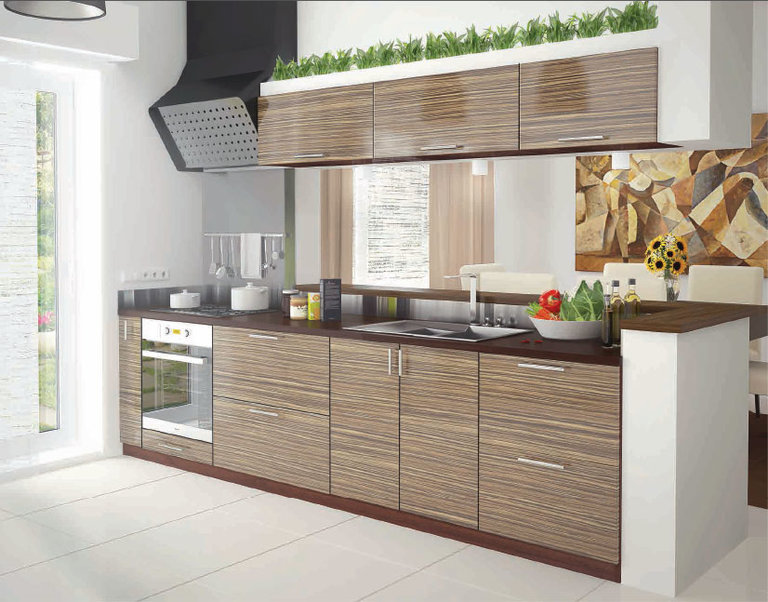 Beautiful color combinations
Beauty is a matter of taste, and only you can choose which colors will surround you, providing a feeling of comfort. We would like to show you some safe color options.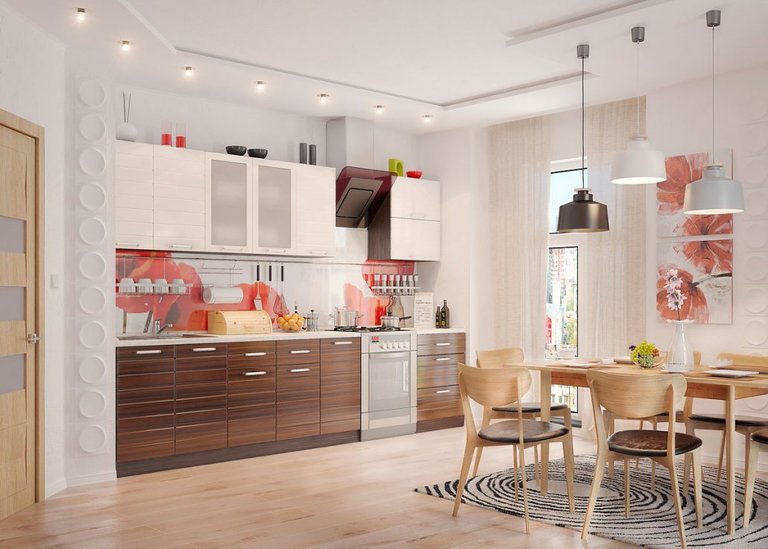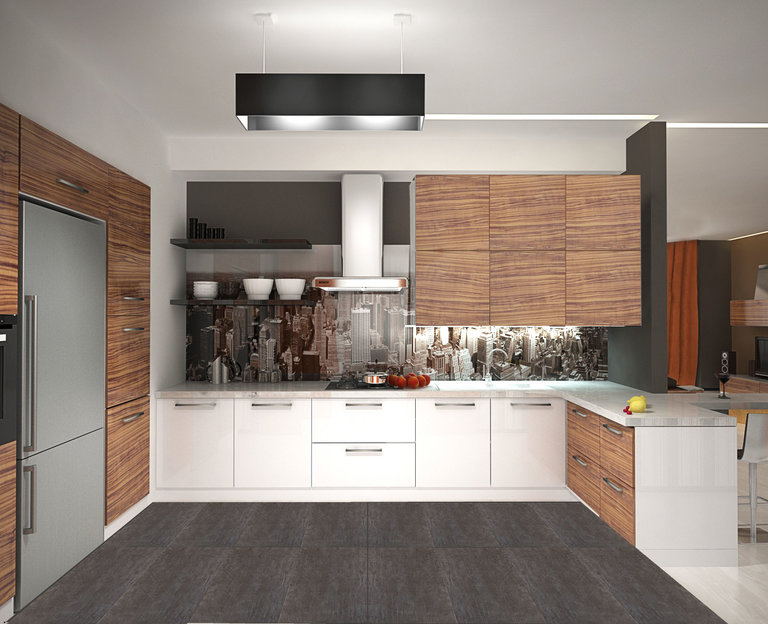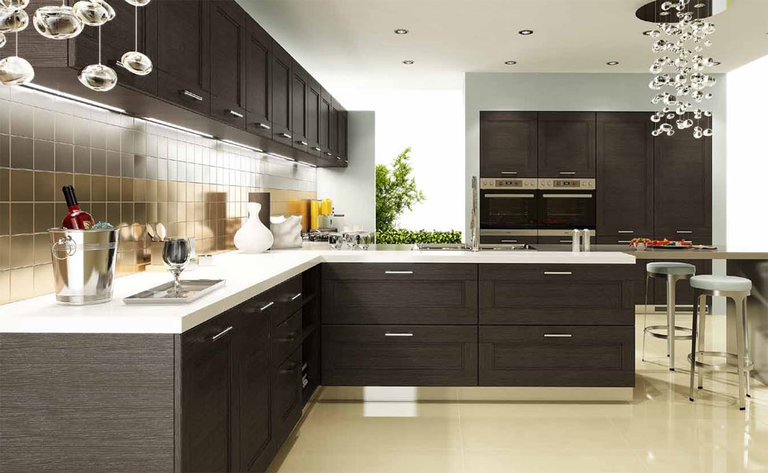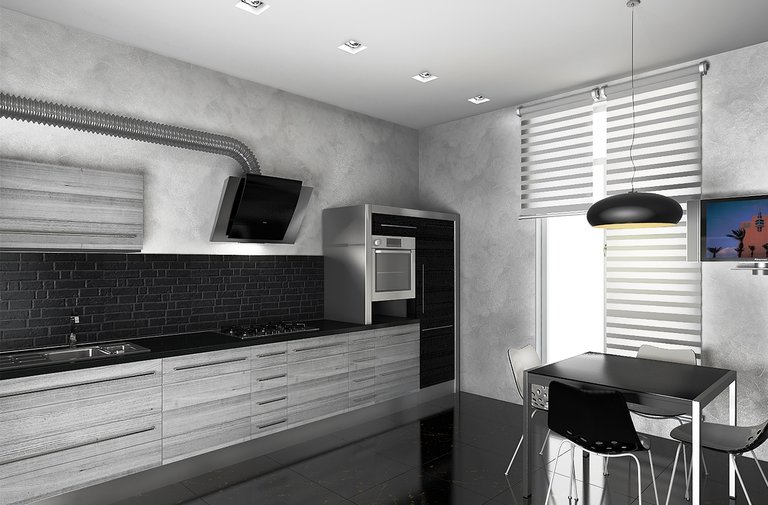 Zebrano should be combined with warm and light colors, although rare but successful exceptions can be found;
the white walls of your kitchen will look organically and stylishly with the dark zebrano on the facade of the kitchen walls and vice versa – the dark walls will refresh the zebrano of light colors;
bright, contrasting shades of zebrano can be diluted with light and warm tones – caramel, vanilla or cream;
an almost delicious combination can be called zebra-vanilla, chocolate and cocoa – it looks equally pleasant in different combinations;
usually designers advise adding just one bright color to the zebrano, but there are quite successful interspersed with several bright elements;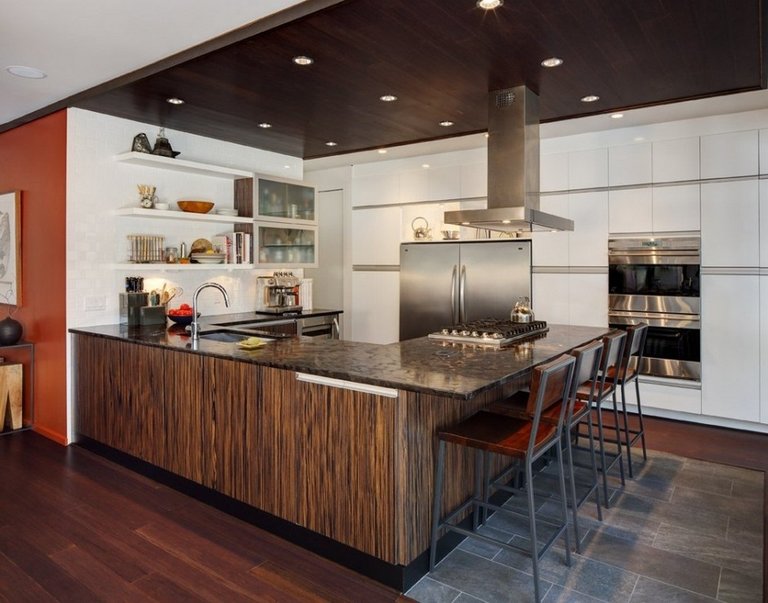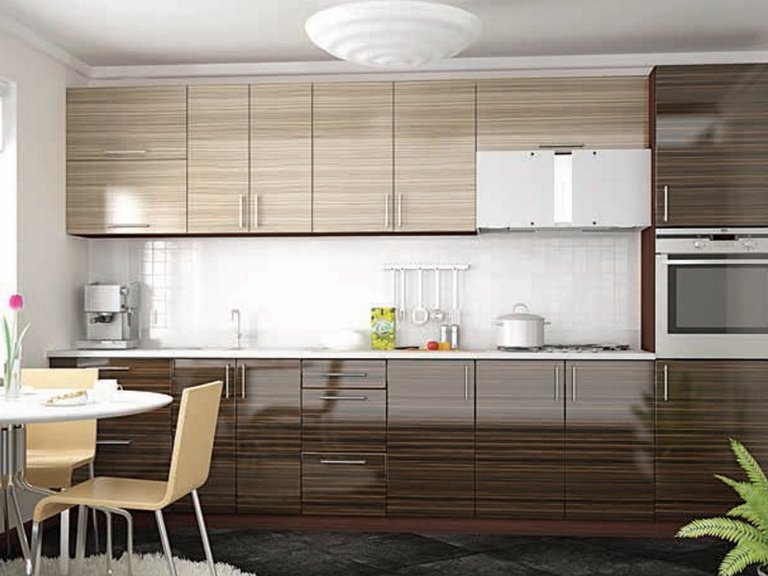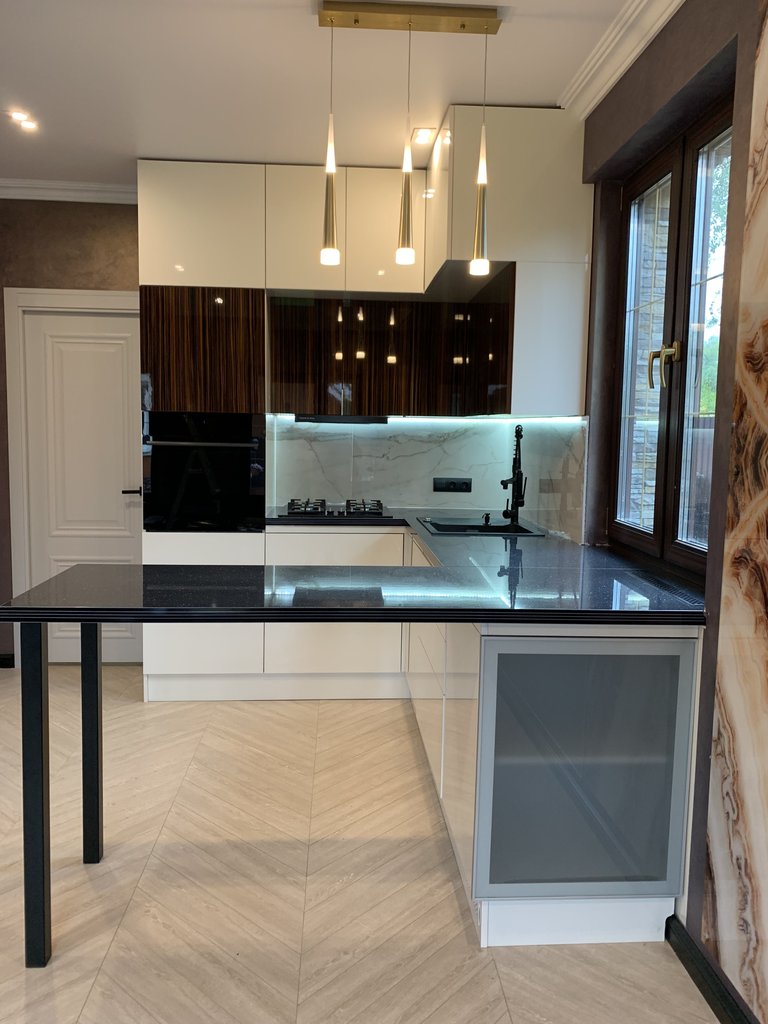 And the last thing we wanted to tell you – although the design of the kitchen should be taken with all the attention, do not be afraid to experiment! Inspiration to you!