Welcome to our latest post Creativity and luxury in the design of furniture and decor Elie Saab
.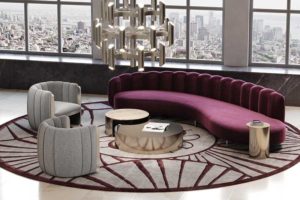 Elie Saab luxury brand, a pioneer in the field of fashion, fashion design and high-end perfumes, has expanded recently to launch a new line of design for home décor, furniture and interior decoration accessories under the name Elie Saab Maison, which is no less luxurious, luxury and sophistication than the innovations of Elie Saab in the field of fashion .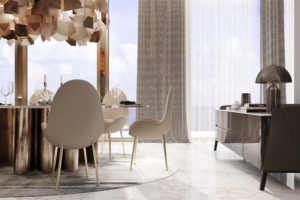 The launch of the Elie Saab Furniture and Decor brand comes as a step in the development of the house and opening new horizons to show new levels of creativity associated with the luxury that characterize Elie Saab's designs, and Elie Saab says, "This step is one of the steps of our ambitions in developing furniture collections and interior design ideas. Embodying our brand style and touching different aspects of life. "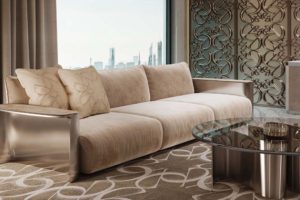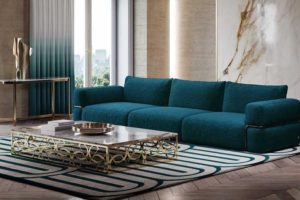 Last December, Dar Elie Saab announced the idea of ​​launching a new line of art for interior decoration and home design, due to its desire to expand in the direction of interior design engineering and home elegance, this step that was announced by Elie Saab during his cooperation with Emaar in the Grand Bleu Tower project to design Decorations of Emaar Front Beach project.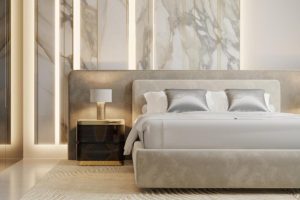 Some of the initial ideas and designs were launched from the production of the house, but they came to light this month to appear as pieces of art that were distinguished by luxury, elegance and luxury.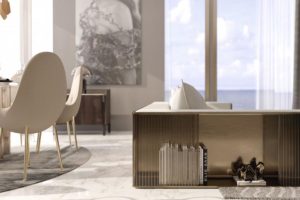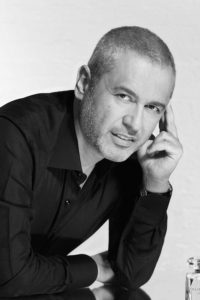 "Our strategy over the past years has been based on expanding our ambitions to offer products that are diverse and at the same time bear the hallmark of the house, the last of which were real estate and engineering projects as well as home groups," says Elie Saab.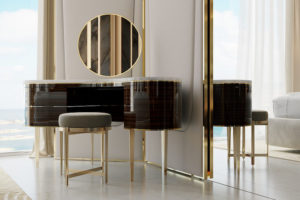 The first collection of furniture and decor accessories launched by Elie Saab reflects the artistic and creative vision of the history and work of the House of Elie Saab in the field of fashion and luxury, and combines contemporary styles in design with some classic touches and themes distinctive of Italian furniture.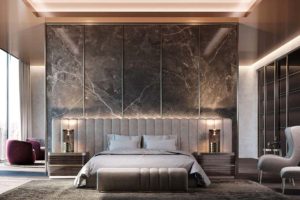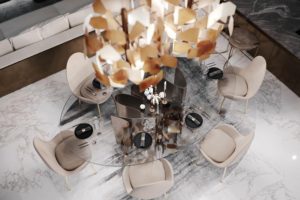 The materials used in Elie Saab's décor designs were distinguished and varied between luxurious woods, marble and Italian alabaster, with gilded or silver metals blending elegantly with the most luxurious velvet fabrics and Italian and French upholstery fabrics, which were specially made for Elie Saab.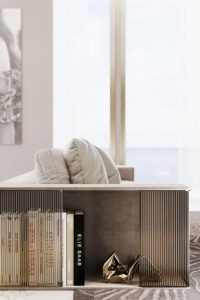 Watch this collection and enjoy the beauty, luxury and elegance of Elie Saab's luxurious designs. The ELIE SAAB MAISON collection will be available in a private showroom on Fashion Street in Milan, Italy, and will also be displayed in exclusive boutiques that will open in Beirut, Dubai, Qatar, Paris and other fashion capitals.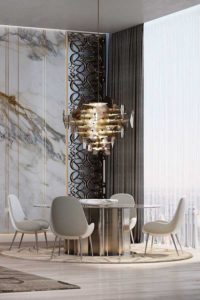 You can see the finest Italian bedroom designs here.
You can see the finest classic bedroom designs from here.
You can also see the designs of living rooms and living rooms for luxury villa designs from here.
Don't forget to share this post with friends and family !