Welcome to our latest post Bold colors … Fashionable kitchen designs 2016 – Decorat Magazine
.
If you dream of designing a distinct kitchen that speaks with vitality and brightness, then bold colors are the right choice for you, and it is also one of the most important kitchen decor trends for 2016, which moves away from neutral and traditional colors. Watch with us photos of these wonderful kitchens with their bold colors and choose your favorite color.
Red is one of the boldest and most vibrant choices in kitchen design. In addition, it is an appetizing color that encourages activity, which will help you to work in the kitchen. And if you are afraid that the strength of this color reduces the elegance of the kitchen, you can use it in separate places and mix it with black and white to define its effect and increase its elegance.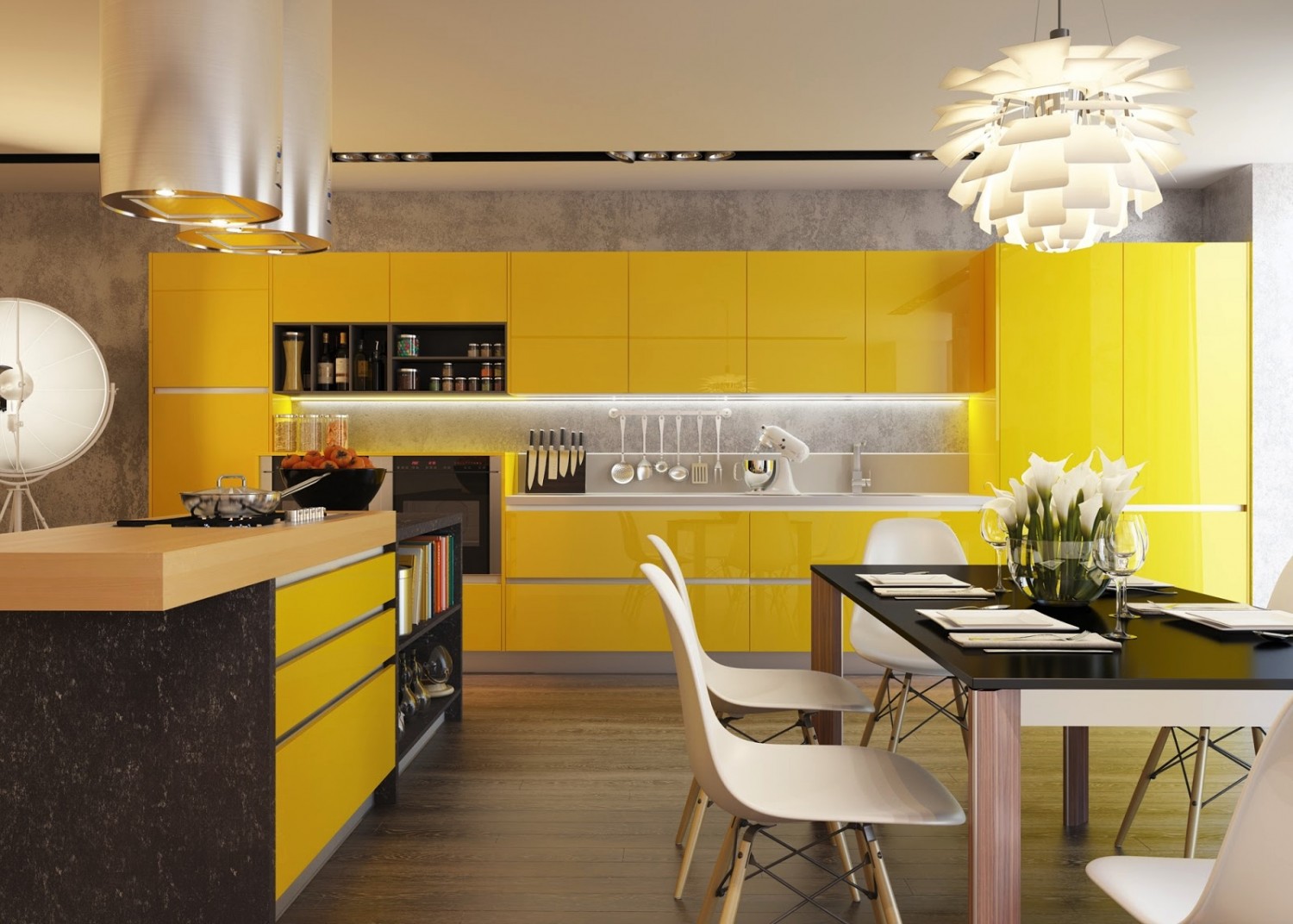 Yellow is another bold choice for kitchen cabinets, and its advantage is to add brightness and warmth to the place. You can also mix it with white or black to define yellow areas and add elegance to your kitchen décor.
If you do not like hot colors and you find them too strong, cold colors such as blue would be an ideal choice. They are calmer than red and yellow, but they are no less distinct and bold.
You can choose between multiple shades of blues or turquoise, which look great when mixed with black. You can also use two different grades in your kitchen design for a fresh and creative look.
Violet is another color that stands out for its elegance and luxury. You can choose from various shades so your kitchen tends to hot or cold according to your preference. But if you want to design a kitchen full of femininity and youth, pink would be a great choice.