Welcome to our latest post 40+ photos of interiors, tips for design and decoration
.
The emergence and popularity of eco-style is quite natural. The crazy rhythm of modern life, terrible ecology and gas pollution, rare trips to nature – all this contributes to the creation of a lively, green corner at home.
Adherents of "eco" assure that using this style in your home, you can get a cozy natural oasis that allows you to relax and get a lot of positive. If you still do not quite imagine how an eco-style kitchen should look like, the photos below will allow you to fully imagine this.
Main features
So, if you decide to create an eco-style kitchen, you must adhere to the key rules:
Maximum free space

… The room should not be cluttered.

An abundance of light

… The room should be very bright. Natural and artificial lighting can be used to achieve this.

Exceptionally natural, environmentally friendly materials.

Natural wood, stone, clay, glass, metal, cotton, linen textiles and wool are welcome ..

Natural colors

… When choosing a color palette, give preference to natural shades: cream, sand, white, as well as sky, water, wood and green vegetation.

Minimum harm to the environment.

This applies not only to the coatings and materials used, but also to the kitchen appliances you choose.
ABOUT

abundance in the interior of living plants

, as well as accessories made from natural materials, be it stone, wood, clay, ceramics, dried flowers, and more.
Furniture and colors
When ordering furniture, give preference to solid wood. If this option turns out to be very expensive for you, make only the facades wooden, and the frame from chipboard or MDF.
Important: do not forget that wood can deform from exposure to water, and each type of wood has its own requirements for the level of moisture. Therefore, it is best that all work surfaces are made of stone. However, the moisture regulator also solves this problem.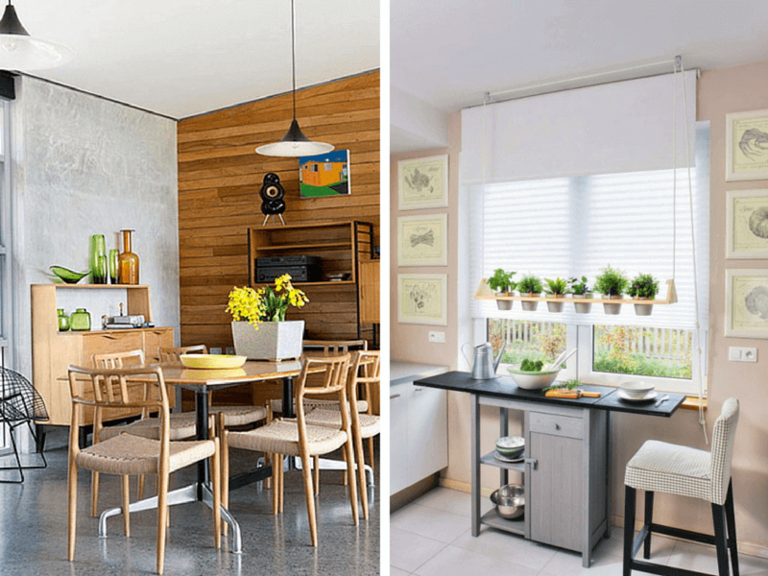 The use of plastic or other synthetic elements in this style is undesirable, because they will violate the created harmony. If this is not important for you, use skillfully made and practically indistinguishable substitutes, since there are plenty of them on the modern market.
Glass goes well with wood, so you can safely include it in your interior. It will give the room lightness and airiness, and also help to visually expand the space.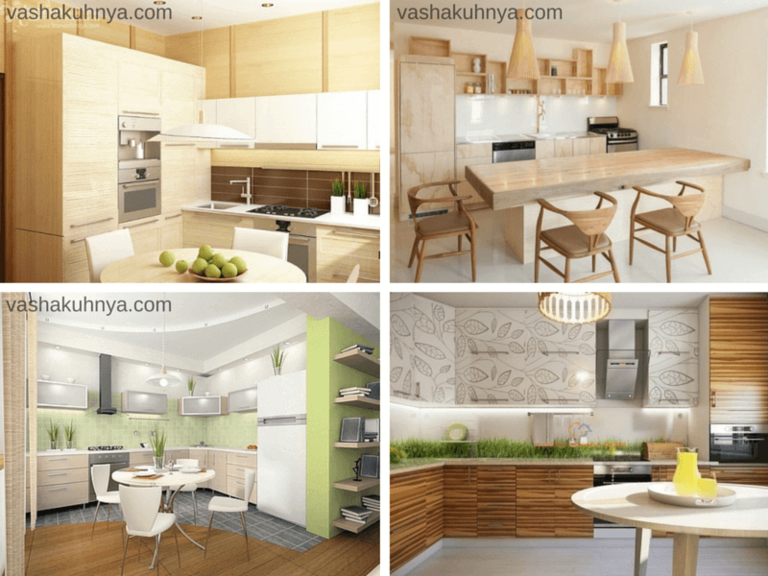 You can safely choose a glass table for yourself, add other decorative elements from this material to the room. The apron can be laid out with ceramic tiles that look untreated in appearance or like a hog, for example.
Cover the floor with stone or laminate, the texture and color of which is as close as possible to natural wood. Wooden cuts are also suitable for floor decoration. Considering the high humidity of the room, it would be appropriate to use floor ceramic tiles imitating a stone or wood.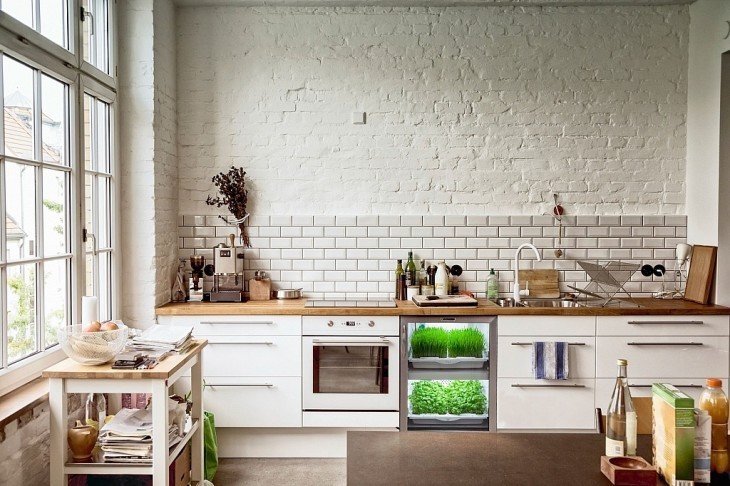 On the floor, it can show off, cow or sheep skin – of course, if this does not contradict your beliefs. And don't worry, in the photo you see a substitute, not the skin of a real animal.
Eco-style implies not only natural shades, but also strict laconic forms, for which it is also called eco-minimalism. Pretentiousness, carving and other similar elements are excluded.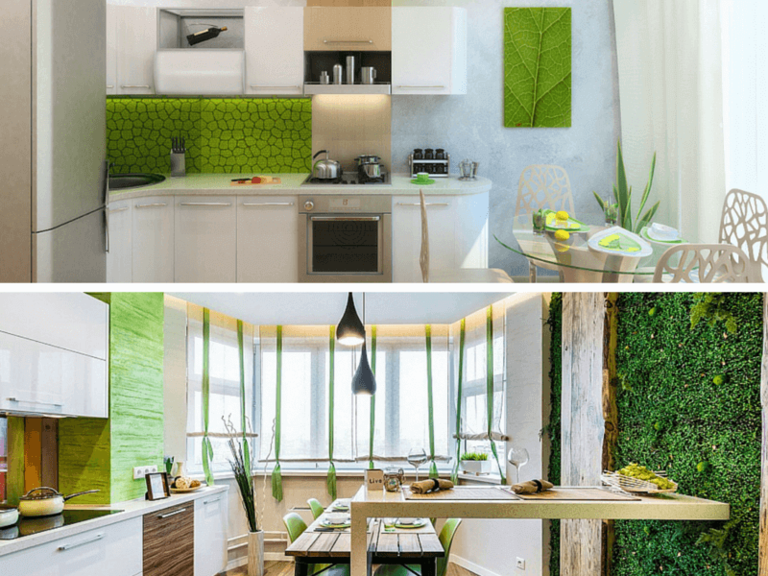 If you decide to place a seating area in the kitchen or put cushions on wooden chairs, opt for options with linen or other natural upholstery.
Feel free to choose for yourself and wicker rattan or vine furniture.
Tables and stools made from solid cuts of the trunk or elements of branches will look original. The eco-style kitchen, as you can see in the photo, looks good with marble and stone countertops.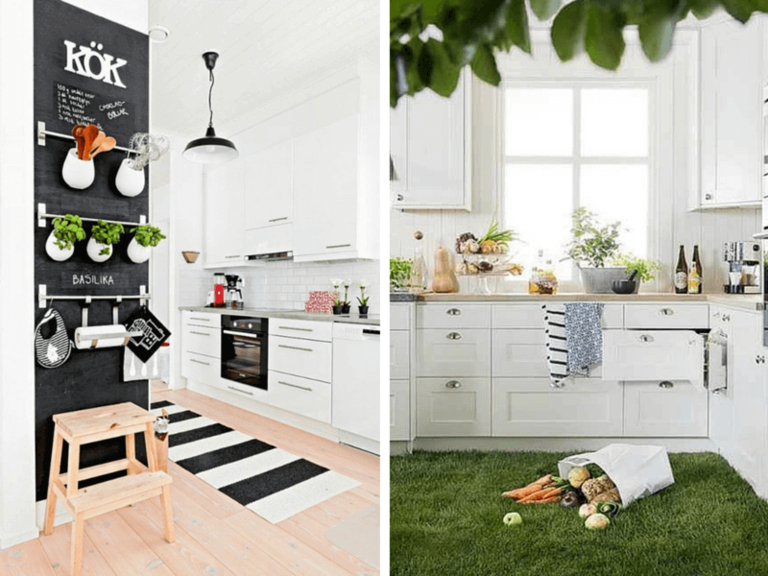 If we talk about window decoration, then the best solution would be light curtains for the kitchen made of cotton, linen, silk and even light wool or blinds made from natural materials, such as wood or bamboo.
Walls and ceiling
Walls in an eco kitchen can be decorated with the following materials:
ordinary plaster;
white or red brick;
paper wallpaper;
wooden panels;
cork covering;
a natural stone;
embossed ceramic tiles in the form of sand dunes, with shells or under a stone;
sea ​​pebbles;
cuts of a tree – from them, by the way, you can lay out a drawing;
mosaic.
Modern photomurals on the theme of nature will bring additional elegance and style to the room, give it individuality and originality.
In finishing the ceiling, you can do with the usual whitewash. Wood panels or beams are also used, which look great on a light background, drywall or textiles. When choosing a material, do not forget about the high humidity and temperature drops inherent in kitchens.
In a private house or in the attic, a stained glass ceiling on a phyto- or dendro-theme will be an effective accent.
Lighting
Eco style involves a lot of natural lighting. Huge floor-to-ceiling windows are the perfect source. If this is not possible, make up for the lack of light by artificial means.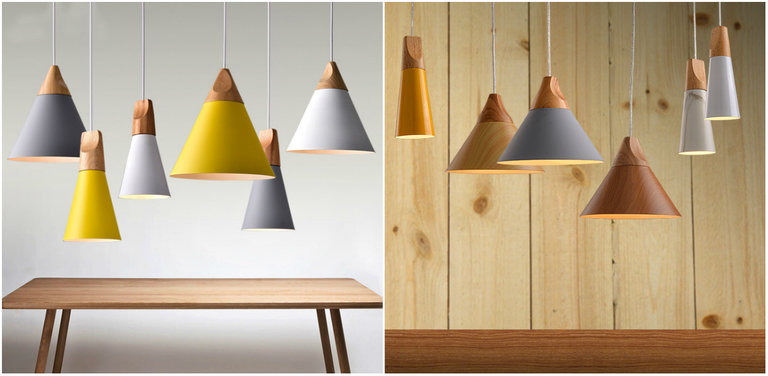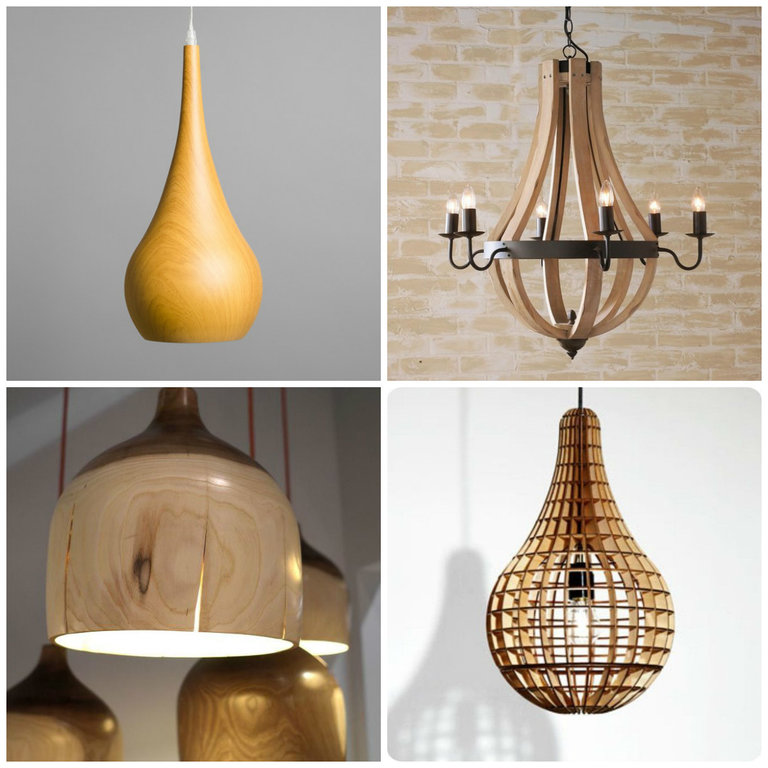 Kitchen lighting should be soft and warm. Use energy-efficient LED or fluorescent lamps that provide diffused, very natural light.
Spotlights discreetly built into the work surface will provide good lighting during cooking, and the ceiling can be decorated with a decorative lamp or an original chandelier with branches, vines or, if you like, horns.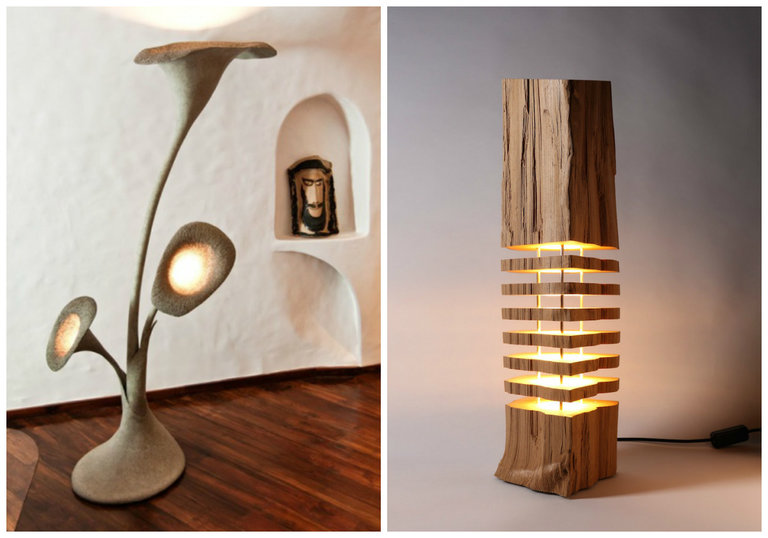 A lampshade made of rice paper, textiles, threads, beads, shells or even clothespins will look good.
We care about nature
A prerequisite for creating an eco-style kitchen is the acquisition of environmentally friendly household appliances.
Opt for devices with energy class not less than "A +"… A food waste disposer and environmentally friendly detergents will not be superfluous.
Plumbing should also have economical operating modes. For lighting, it is worth choosing not only energy-saving lamps, but also not harmful to the eyes.
Decor
If you can't imagine your kitchen without decor, then let it be environmentally friendly. You can dry dried flowers, make herbaria and decorate the walls with your own flat or volumetric paintings.
Suitable materials are coffee grains, star anise, seeds, flower petals, moss, glass and pebbles of rounded, pleasant shapes. But keep in mind – although your work of art will not exude a pleasant aroma under glass, it will last much longer, moreover, it will not accumulate dust.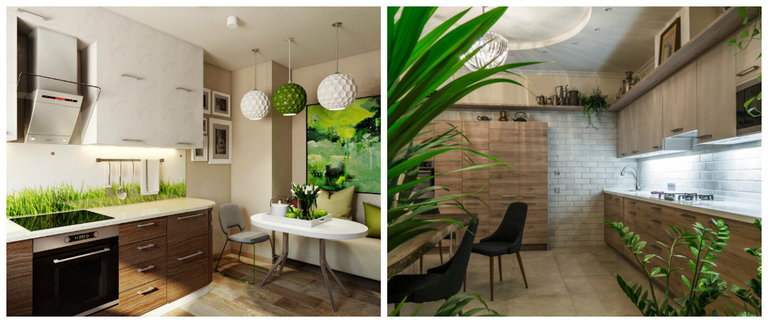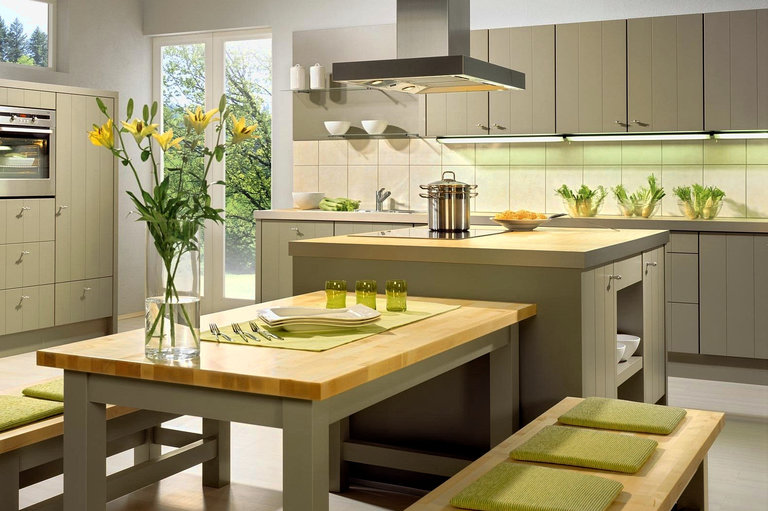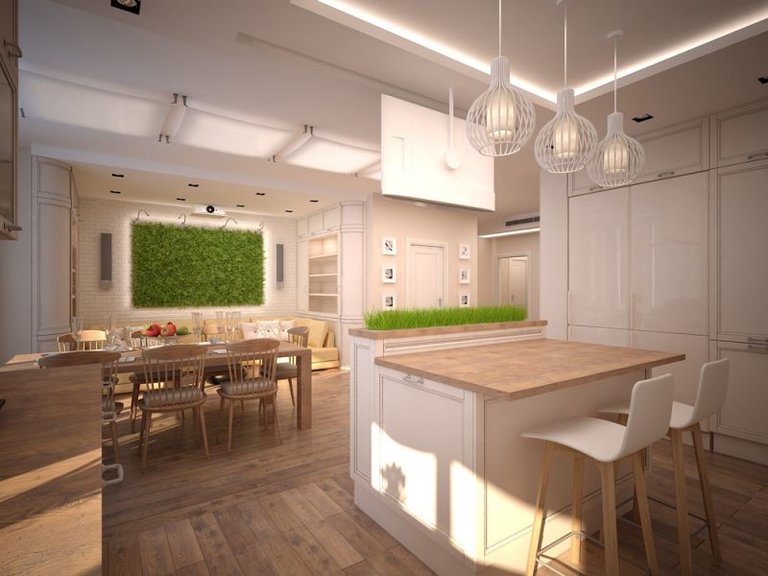 The walls can be decorated with decorative wicker plates, if you want – with an exotic pattern.
Bread box, napkin holder, dish stands, baskets for vegetables made in this style will organically fit into the eco interior.
Garlic or chili necklaces, which also have medicinal properties, will help revive a modest design. But remember, there should not be a lot of decorative elements, so most likely you will have to limit yourself to a couple of the proposed points.
Flora in the kitchen
The abundance of flowers in ceramic pots will fit perfectly into this style. You can combine beauty with usefulness by growing parsley, basil, thyme, coriander, onions, tomatoes and cucumbers at home.
And yet, it is best to decorate an eco-style kitchen with fresh flowers, trees or cacti.
Some plant species – chlorophytum, sansevieria, epipremnum, aglaonema effectively purify the air and are even recommended for cultivation in the kitchen. They are very unpretentious in terms of daylight and it is not difficult to care for them.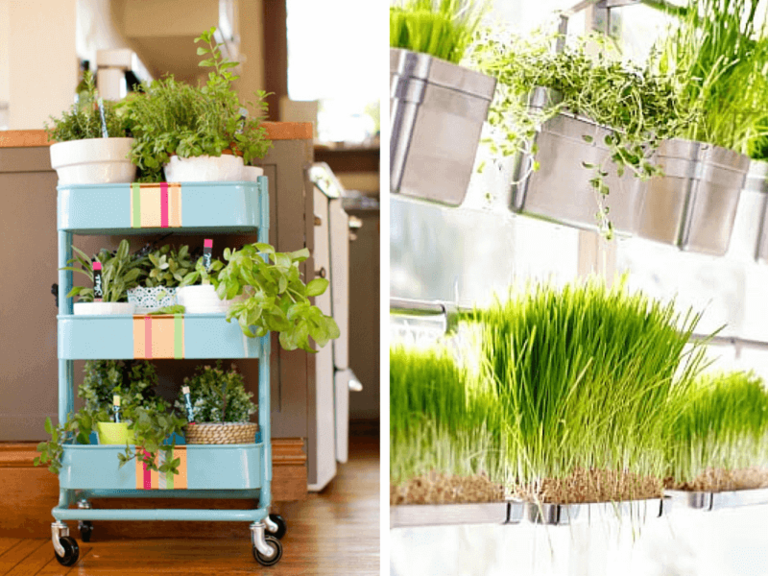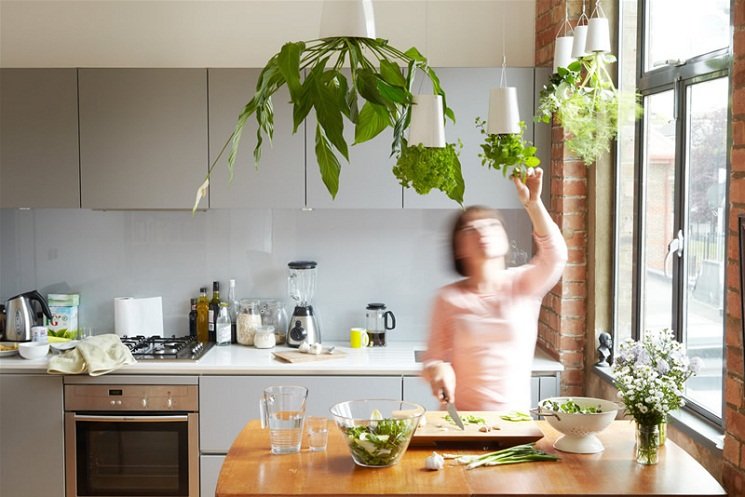 A kitchen with bright daylight will be decorated with small lemon or orange trees. Think they are taking up too much space? In this case, take a closer look at small cacti.
If you don't like the presence of earth in your kitchen space, use a decorative hydrogel instead. It is non-toxic, degradable, and looks amazing. But do not forget about eco-colors, which should be as close to nature as possible.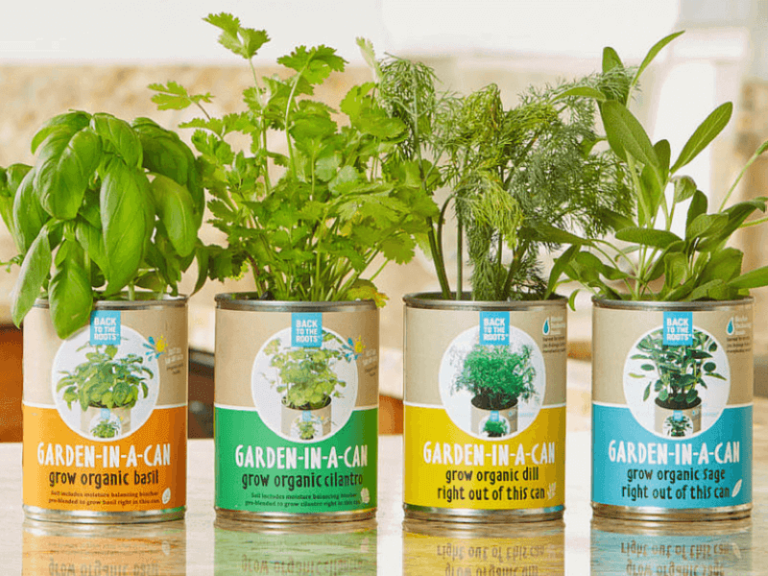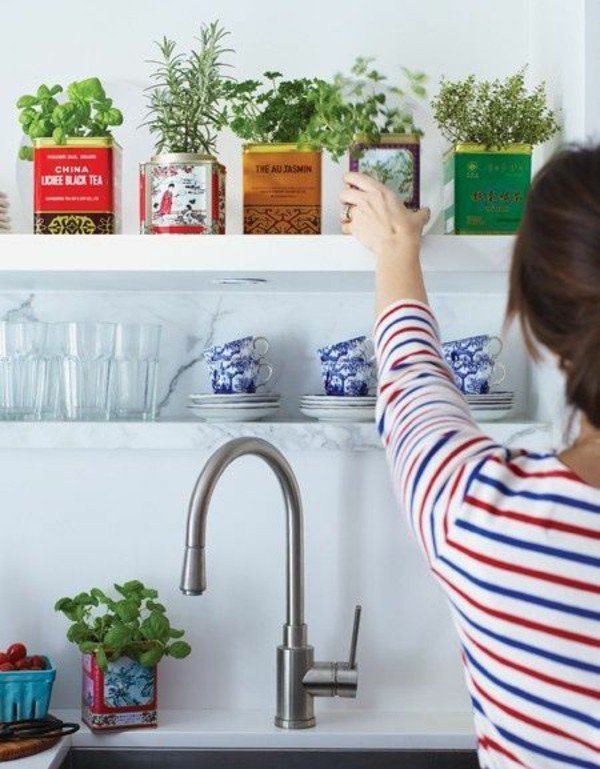 A striking element of the interior will be florarium or an aquarium that is round or more fancy.
A rack with flowers or a false wall made of wooden saw cuts will help to zon the kitchen-living room. A subtle yet tangible scent of wood will provide a pleasant home atmosphere.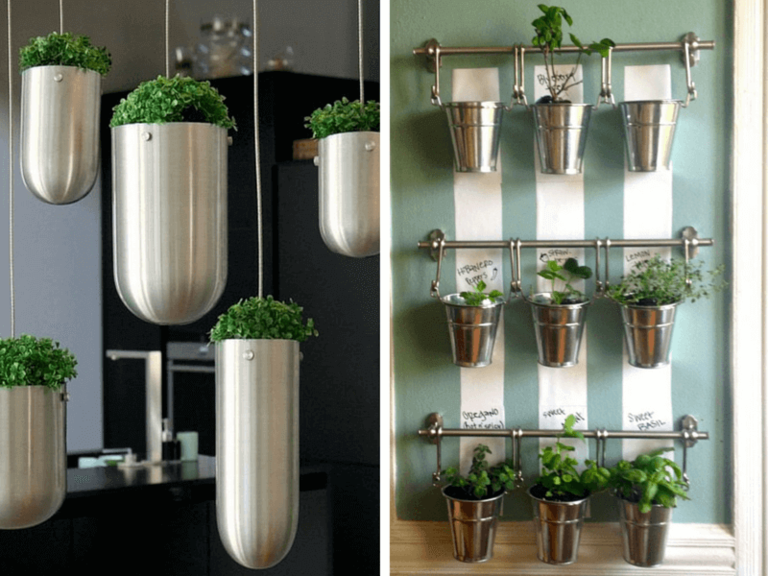 As you can see, eco-style for the kitchen is the most natural and natural interior solution in which you will feel cozy and comfortable.
When choosing materials and furniture, be guided not only by the recommendations of the designer, but also by your own preferences.